Ipoh-Born Brothers Serve Hearty $3.60 Century Egg Porridge & Spicy Hakka Mee At Hougang Hawker Stall
One of the bros used to work as a chef at Din Tai Fung and Tim Ho Wan — that's why dim sum items are also offered at Lao Foong Ji.
We are thoroughly confused by dim sum and noodle stall Lao Foong Ji's signboard at a Hougang kopitiam. It reads in mandarin — "Lao Foong Ji since 1992: 3rd generation descendent, currently the first generation". Wait. What?
It turns out to be a marketing tactic; a conversation starter, if you will. For the record, '1992' refers to restaurant chef-turned-hawker Jackus Foong's birth year. The '3rd gen' claim points to the fact that he and his brother were inspired by their late grandfather's Hakka noodle recipe, while the 'currently the first gen' bit explains that they are, well, the first-gen owners of this new brand. Apparently, this tactic works — the bros tell 8days.sg that customers have been asking them about their unusual signboard.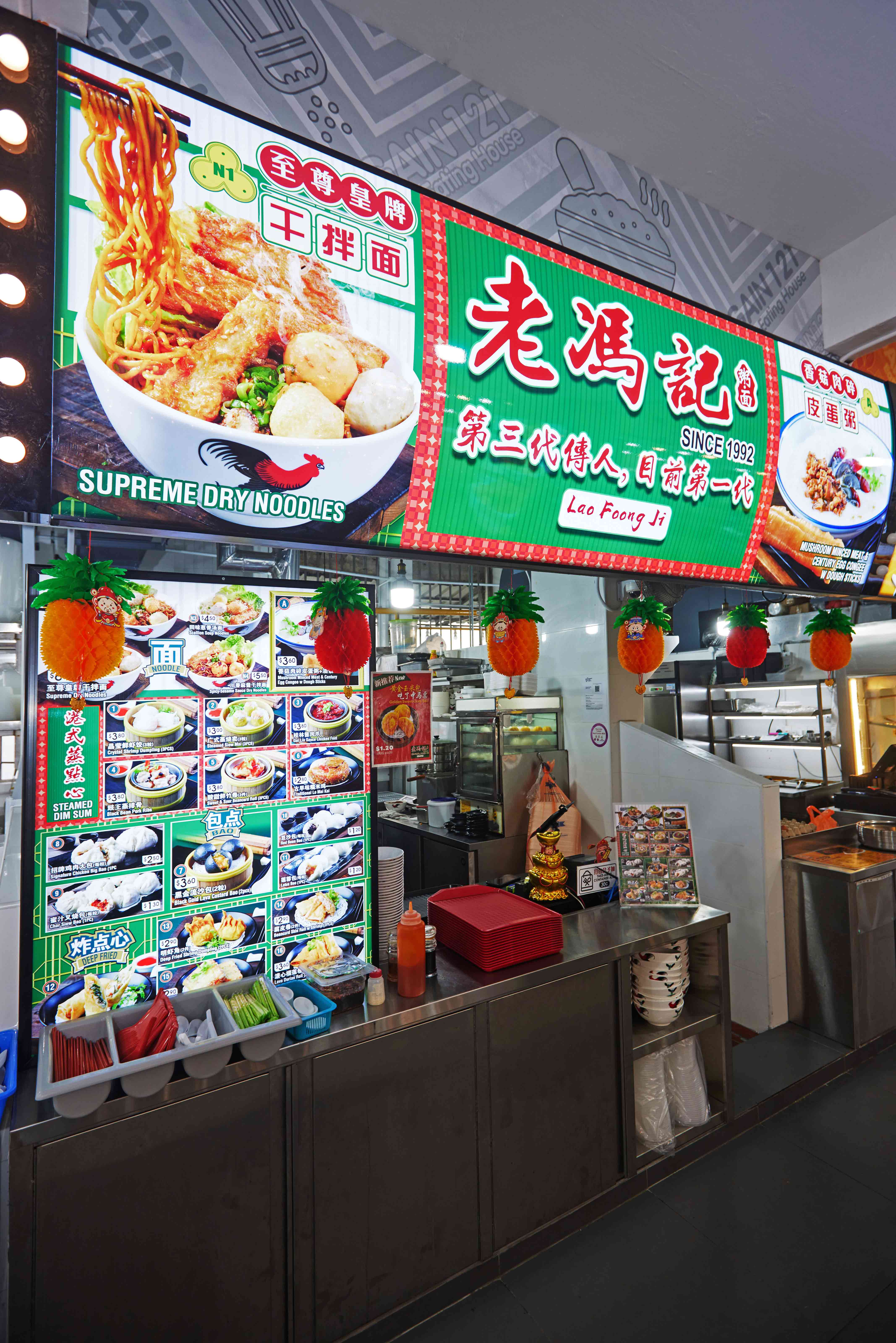 Bewildering signage aside, Jackus (left in pic), 31, and his brother Kelson (right), 35, do come with culinary cred. Keen to expand their horizons, the Ipoh boys both relocated to Singapore over a decade ago. Jackus was just 18 when he started out as a dim sum sous chef at Ding Tai Fung, followed by Tim Ho Wan and Shang Social. Kelson, then 22, branched into western food instead.
No part of this story or photos can be reproduced without permission from 8days.sg.