How To Use DIY Covid-19 Kits: Step-By-Step Video & Photo Guides So You Don't Get It Wrong
We tried two DIY test kits that are now available in Singapore.
Maybe you've been notified by the Ministry of Health of possible exposure to a Covid-19 case, or have been suffering respiratory symptoms, and want to get tested for Covid-19 for a peace of mind. Or perhaps you're an employee in an industry where routine testing of staff is mandatory. You could head to a testing centre to get tested — or you can do it in the comfort of your own home or workplace.

What you'll need is a DIY Antigen Rapid Test (ART) self-test kit. It is, after all, the quickest and most convenient way to do Covid-19 tests yourself. Not only does it produce results in less than 20 minutes, it's readily available in Singapore now at supermarkets, pharmacies (Guardian, Watson's and Unity) and online at Lazada and pandamart. All Singapore households will also receive two free DIY ART test kits from the government, starting first with those who live near large clusters.

But what good is a DIY ART self-test kit if you don't know if you're doing it correctly? To demonstrate how to do these tests, we enlist the help of restaurant co-owner Johann Lim.
Johann shows us how to use two self-swab ART kits: The Abbott PanBio COVID-19 Antigen Self-Test and Quidel QuickVue At-Home OTC COVID-19 Test are among the five ART self-swab tests currently approved by the Health Sciences Authority (HSA).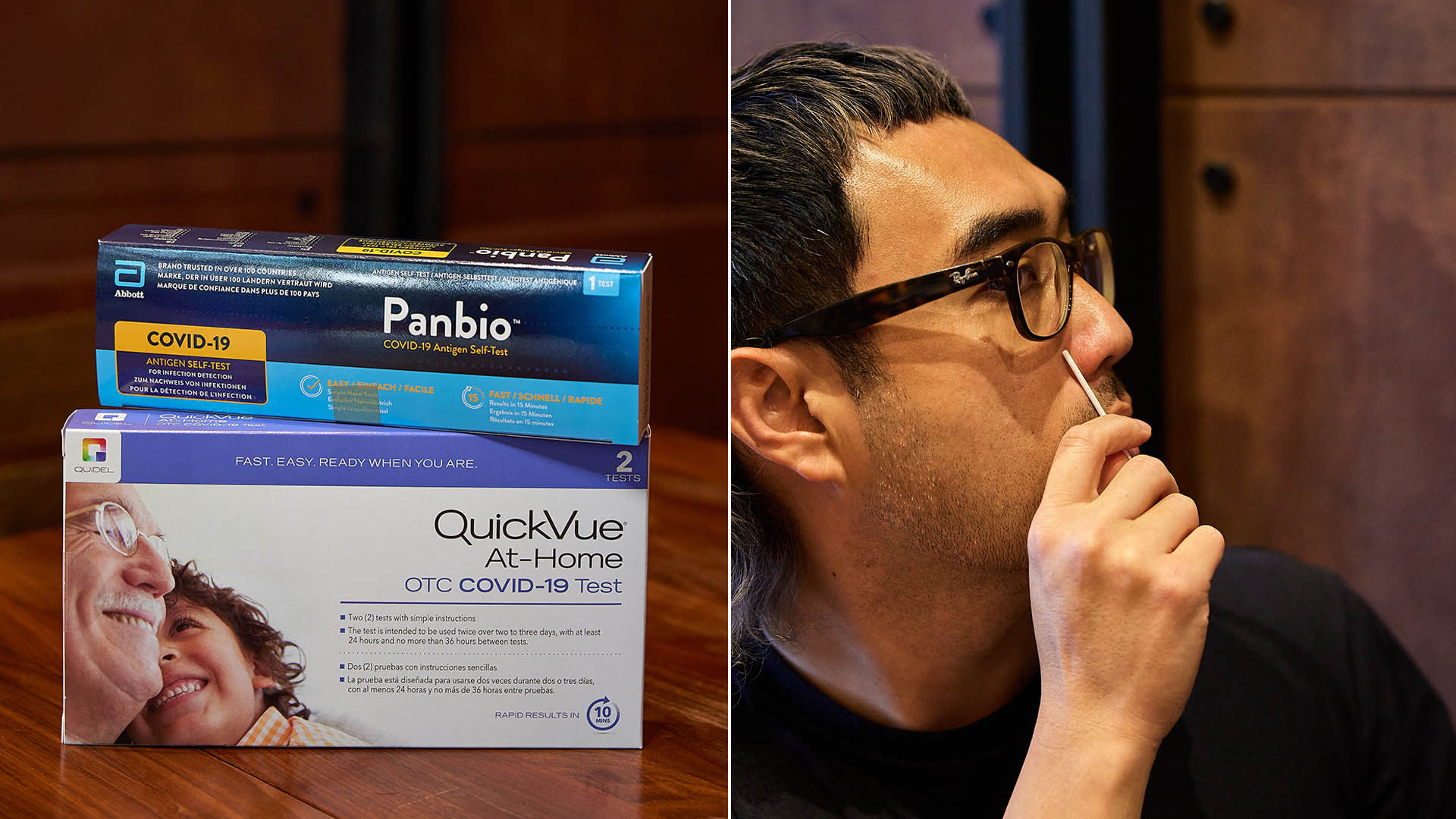 Bear in mind, though, that DIY antigen rapid tests performed at home cannot be used for pre-event testing (PET). And while quicker than polymerase chain reaction (PCR) tests, aka the gold standard for Covid-19 tests, if you get a positive or invalid result from your DIY ART kit, you'll still have to go to an appointed clinic for a confirmatory PCR test.