"I Want This Buried With Me": Fans Are Leaving The Most Heartfelt Reviews Of BTS' First Official Book, Now A No. 1 Bestseller On Amazon
Beyond the Story: 10-Year Record of BTS is worth reading, but so are the incredibly in-depth reviews, or should we say, love letters to the boys that fans are leaving. 
From musical collaborations with other big artists to speaking at the United Nations, there's no doubt that BTS has taken the world by storm. 
Having reached their 10th anniversary on June 17, the phenomenal South Korean pop group released something special for the fans this year to honour the occasion: an official memoir. 
The book titled Beyond the Story: 10-Year Record of BTS goes beyond the music, offering insight into the members' lives. Packed with exclusive photos, hidden videos through QR codes, and album details, this book is a dream come true for any BTS Army member. Discover RM, Jin, SUGA, J-Hope, Jimin, V, and Jungkook's journey from humble beginnings to global fame. 
Journalist Myeongseok Kang, a K-pop scene insider, helped create this masterpiece that spans seven chapters, chronicling their journey from pre-debut days to the present, featuring personal interviews and candid photos.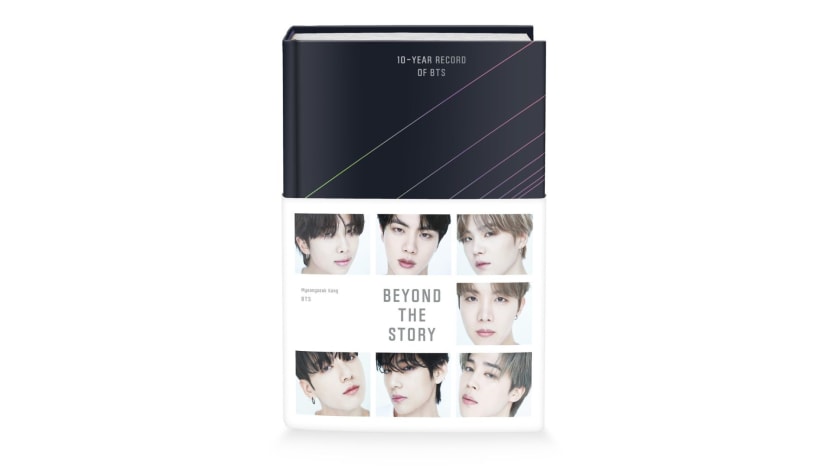 Fans are raving 
While the memoir is no doubt worth a read for the BTS Army, the reviews left on Amazon by fans are just as enthralling. In fact, these are some of the most in-depth and heartfelt reviews we've seen. Many of the lengthy, essay-like reviews don't just talk about the book, but also how BTS has impacted their lives. 
One reviewer, Elly. C, who's been a fan since 2014, shares how the book "documents their journey, the blood, sweat, and tears", but also how it'll help her spread the word about BTS. "[Nine] years being an ARMY for me and I am very sure that I will still be their ARMY when I'm 30, 40 and 50 years old. When I get married in March next year and have kids after, I will show this book to my kids and tell them about BTS. Because BTS made me who I am today too!" she wrote.
A fan who goes by roro wrote that "I want this buried with me", while  AthenaRose, shares how she appreciates the honesty in their stories, acknowledging the mental battles they faced during their ascent. "This book is filled with raw and honest stories... For as young as these men are and still are, they are to be commended," she wrote.
Even dedicated fans find new revelations beyond social media and vlogs. As another reviewer, peanutg, puts it, "Even ARMY members will discover a LOT of personal information about each member's experiences over the years – that they CANNOT find anywhere else."
More BTS Goodies
Want more? Explore alternative paperbacks, interactive elements, enamel lapel pins, and themed merch to further satisfy your BTS cravings. From quiz books to collectibles, bridge the gap between you and your favourite oppas.