What Is A Zero-Waste Lifestyle? Is This Really All You Need To Save The Earth?
Of course you can't go through life without generating a single piece of trash. But these are baby steps you can take to reduce wastage and do your part for the environment.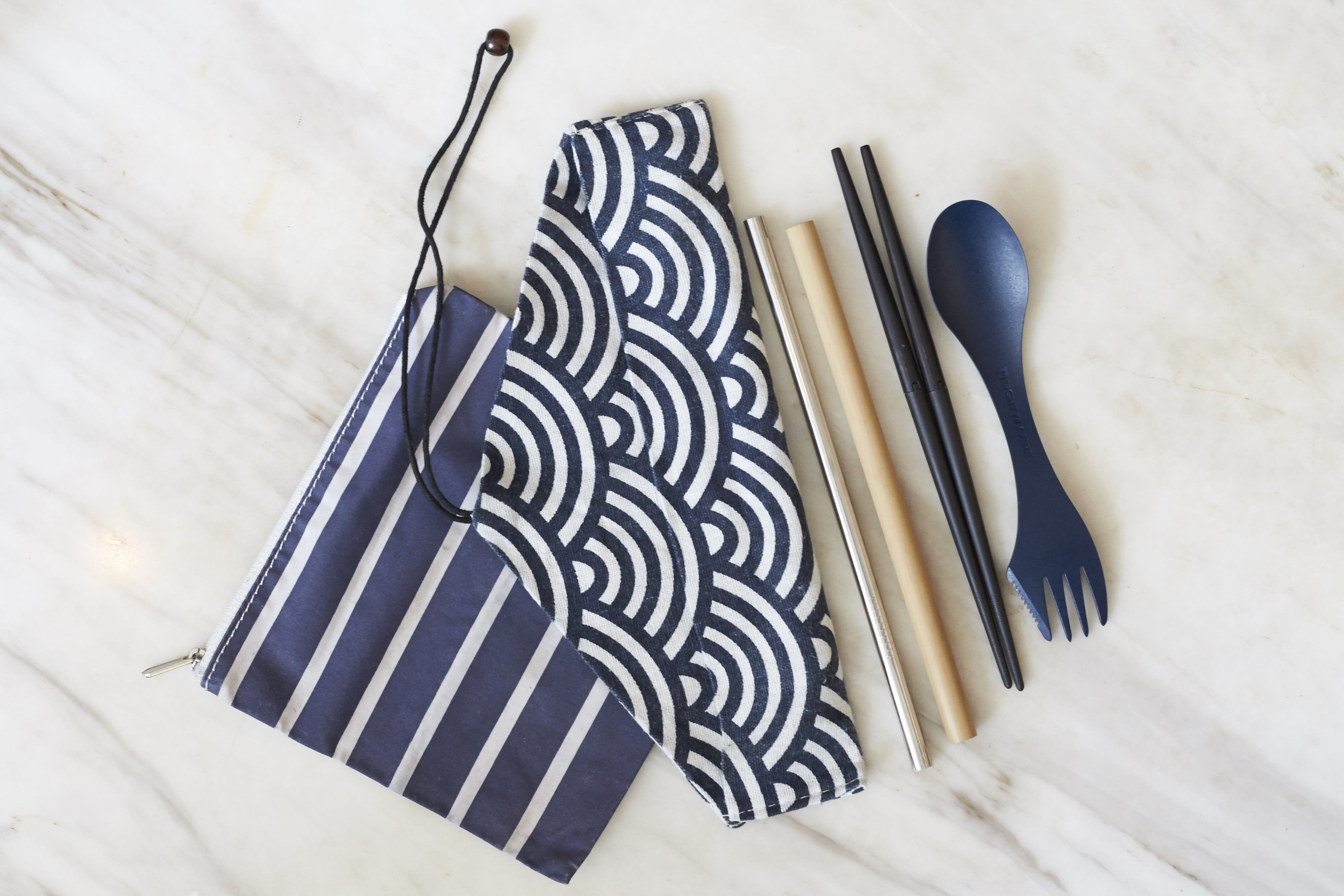 Relax, we're not asking you to become a zero-waste lifestyle purist. Even eating a homecooked chicken wing results in waste — bones that occupy space in a landfill. Instead, aiming for an (almost) zero-waste lifestyle helps to "divert waste from our incinerators and landfills and prolong the use of our waste management facilities," says Hai Lin.

Need more proof that you can save the Earth by starting small? Read on for more tips from Hai Lin.

Organise your trash at home.
"I separate wet and dry waste, and my recycling bin is bigger than my general waste bin. A lot of dry waste, like paper and plastic, can be recycled. Many things we buy now have packaging [and it's unavoidable], so I reuse packaging from items like veggies and bread to store food waste."
Make your own detergent to save the environment and save money.
"I mix vinegar, baking soda, water and essential oils and use it as a multi-purpose cleaning agent to wash clothes and clean floors and windows. There are many recipes online — you adjust the proportions according to how strong you want it. If it's not strong enough, you can mix in some Mama Lemon detergent. But in four months, I've only used very little Mama Lemon in [these homemade cleaning agents]."
Dine in at restaurants as much as possible.
"I don't order food delivery. Dining in is the easiest way to cut down on wastage. If I do tapow food from the coffeeshop near my home, I'll bring my own containers. But if I don't have containers with me, I'll take the containers from the stall, but reuse them. And if you don't need the disposable cutlery or chilli, don't take it."
Track the number of items you buy, not how much you spend.
"When you start tracking your purchases, you get a shock at how much you buy. Last year, I bought over 10 pieces of clothing and a couple of pairs of shoes. This year, I've bought one pair of shoes and a dress so far. I'm also looking at buying secondhand stuff. Reading up about the harmful effects of the textile industry gave me motivation to cut down on shopping. Thousands of litres of water are used to make just one cotton T-shirt. Then there are still the harmful effects of the manufacturing process, the chemicals used, and how they're released into the ocean to consider."
Use soap, not shower foam.
"I use soap bars because shower foam requires more packaging, and more water is used [in manufacturing it] too. Soap bars are just a compressed version. There are shampoo bars out there in the market and I'm still trying to find [one that suits me]."

Shop wisely at the supermarket.
"I choose to buy items with less packaging. Whatever packaging comes with the food I buy, I reuse as a trash bag. I grow some plants at home and I just set up my compost bin, so if I have fruit peels, I just throw it in and the compost can be used as a fertiliser."
The Income Eco Run Farmers' Market and Race Pack Collection is on Apr 14 to 15, F1 Pit Building, 11am to 7pm. For more info, go to www.IncomeEcoRun.sg.