Get Up Close With Dinosaurs At Jewel Changi Airport With This New Immersive AR Game
Fancy going on an adventure with a T-Rex?
Thought you've explored all that Jewel Changi Airport has to offer? Well, a roar-some adventure awaits with its latest offering, Jewel-rassic Quest, that lets you see dinosaurs come to life right before your eyes.
The immersive augmented reality (AR) experience will transport you 89 million years into the past on an interactive quest that will have you roaming with dinosaurs, hunting dino eggs and even excavating fossils at Jewel Changi Airport.
Safe to say, it'll be a spectacular adventure for kiddos and adults alike. Here's what you should know about the all-new indoor family-friendly experience, recommended for participants aged six and above.
Get started on the thrilling quest
Got your tickets? Good. It's time to collect your TimeLens gameplay device to embark on your mission. Get your ranger ID photo snapped and follow your virtual guide, Ranger J99, on an exciting hunt for the AstroJewel.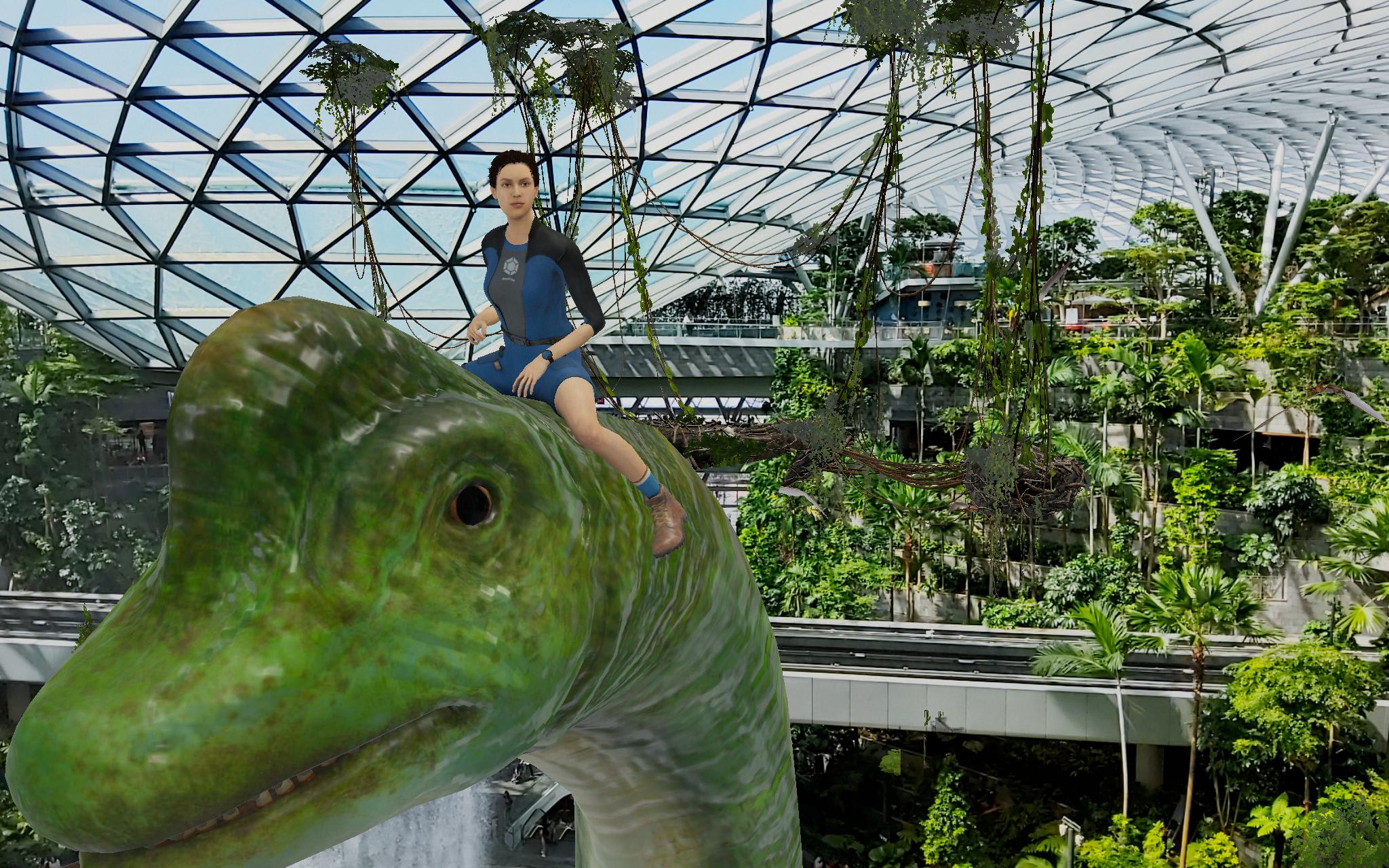 Excavation time
Do you consider yourself a dino expert? Prepare to excavate some mysterious fossil bones near Checkpoint 6, underneath the Manulife Sky Nets - Bouncing. Roll up your sleeves and carefully brush the bones off — see if you can identify which dinosaur the bones belong to.
Feed the dinos
With so much activity going on, dinosaurs get hungry too. Get up close and personal with a Velociraptor near the Manulife Sky Nets - Walking exit and gain bragging rights by feeding it with local delicacies like durian and satay. Simply select food choices by gliding across the conveyor belt and watch out for the Velociraptor's ravenous response.
If you're worried about keeping up, fret not — you can pause the experience at any time for photos of and with the dinosaurs. And for a limited period, every ticket entitles you to 50 complimentary photos that'll be sent directly to your email.
Get first dibs
Snag tickets at the introductory price of $18 for Singaporean Residents (or $20 for everyone else) from Mar 31 to Jun 30 2022. That's a whopping 20 per cent discount, and you can share a ticket with your child if he or she is below 12 years of age.
And don't say we bojio: The first 1,000 guests to complete the experience will receive a $10 Jewel gift voucher, an exclusive event badge and a jungle hat. Buy your tickets at Jewel Concierge on Level 1 or get them online here.