How To Protect Your Personal Info, According To This Data Destruction Expert
Do you really need to be giving out your IC number when you sign up for a spa package or visit your friend at their condo?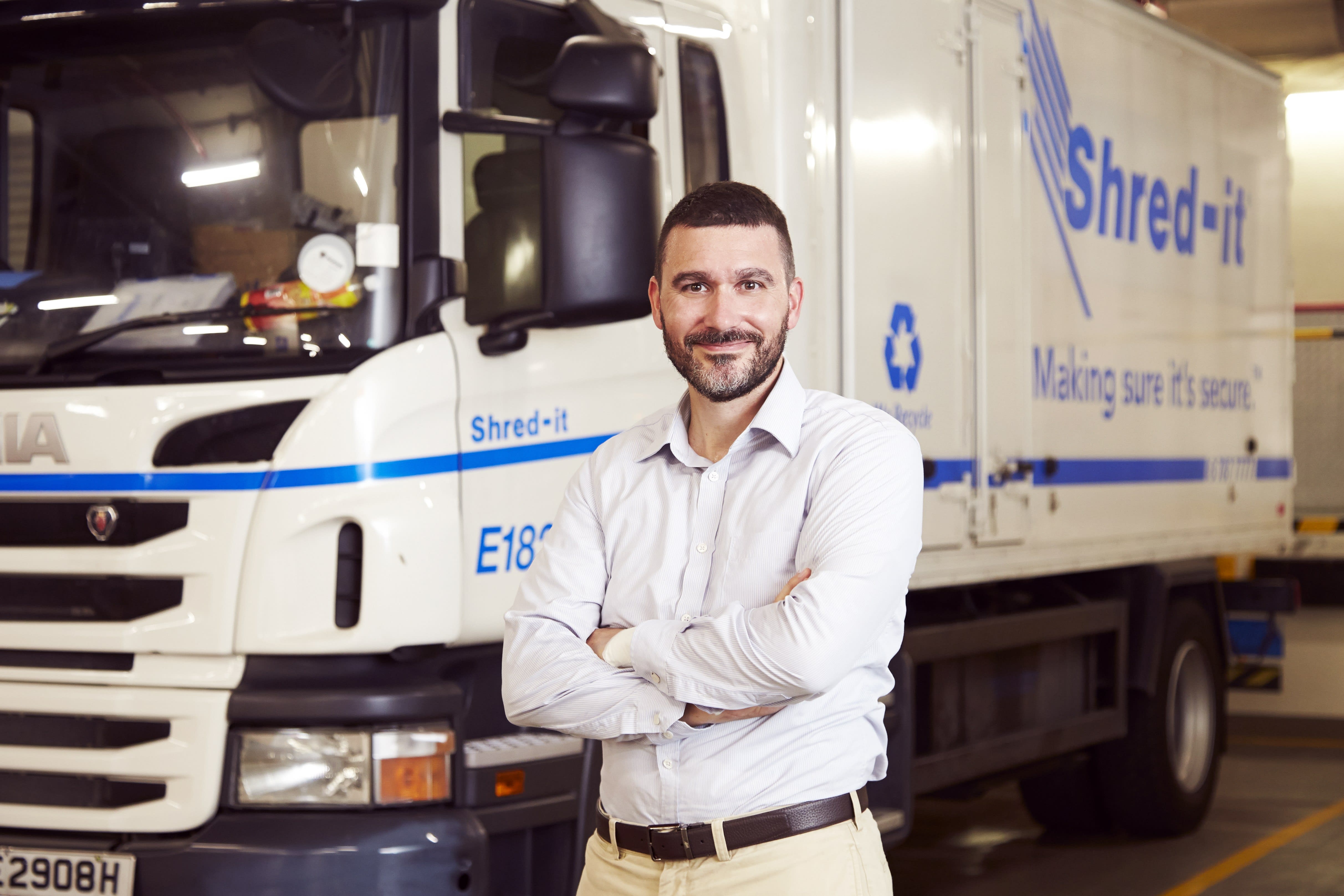 Ever wonder why you are getting dodgy calls and WhatsApp messages about "low-interest loans" on your phone? According to an expert who specialises in destroying people's physical data, you may be exposing your confidential deets to potential scammers without even knowing it.

Duncan Brown, 40, is the general manager for data destruction specialist Shred It. The Singapore-based Brit has almost a decade's worth of experience in helping his clients dispose of physical data, which ranges from shredding admin paperwork to destroying office computers.

"One of our clients requested for us to destroy Mac CPUs and monitors," he says. "It may seem like a waste [of perfectly usable gadgets], but when it comes to safeguarding your data, it's better to sacrifice a few computers than risk a data leak."

After the recent Facebook data scandal where the social media giant was accused of failing to protect their users' profiles from being accessed by third-party companies, we all know this: nothing is truly confidential in this day and age. And that includes, yep, your private data.

Sure, digital data privacy is all that's on people's minds these days (seriously, how many e-mails about updated privacy policies have you received?). But that's not the only way your privacy is put at risk.

"If I go to a spa and the staff asks for my IC number, I'd think, 'Why do you need my IC for a spa session?' It is within your rights to ask for a valid reason as to why a company might need your IC details," says Duncan.

Oh, and since Singapore's so safe, we might be, gasp, too complacent. "In the UK, the government tried to hand out ICs and everyone flipped out 'cos they think Big Brother is watching them," Duncan explains. "[The Brits] are generally more careful with their personal data — I once got my credit card cloned at a supermarket in London — but in Singapore, the crime rate is low so people are more relaxed."

He shares five ways you may be compromising your data privacy, and it doesn't even have to involve a Facebook exposé.

1. Giving out your personal details unnecessarily
It is common for us to fill in our personal deets like IC numbers and signatures without a second thought at clinics, spas or even for a condo security guard's logbook. But Duncan urges folks to scrutinise how your data is being handled before you spill: "I once had to sign in to enter a building, and the receptionist gave me a paper pad which had other people's personal details on it. I refused to write anything 'cos it was clear they were not handling data properly," he recalls. "Physical data can be transmitted easily online; you only need to scan the info from a piece of paper and share it on the Internet."

2. Chucking your paper documents with your regular trash
Your neighbourhood karang guni man would probably have a field day if he moonlights for dastardly data scammers, what with the bounty of personal bills and letters that people conveniently discard whole. According to Duncan, it is important to engage a pro to dispose of your documents securely if you're not sure what to do.

"We do a lot of shredding for private residents. When they are moving out or clearing their houses, they will have documents to shred. Most people think we only accept [jobs involving] a huge quantity, but some clients bring just one plastic bag of documents to shred too. Merely tearing up your papers and throwing it away is not enough, 'cos some people might not shred it finely enough [to make their data unretrievable]," he says.

3. Recycling your paper documents whole
You may think you're doing the environment a favour by recycling all the waste paper you have, but you may be sabo-ing yourself instead, if it involves your confidential info. "The flipside is that paper doesn't stay in Singapore if it gets recycled; they might be shipped overseas. And your data will be out there," cautions Duncan. "Some companies also give their staff a few options to dispose of their data, but the more options you give, the riskier it is for data to be leaked."

4. Carelessly clicking 'Agree' to a random website's T&Cs
Okay, ain't nobody got time to read the fine print on an agreement, but that's how you unknowingly authorise a company to share your data with third parties. Duncan adds, "I would also not link my social media accounts to [a website] if I'm signing up for something there." After all, that was how some Facebook users got their info 'leaked' — by taking a Facebook-linked quiz.

5. Saving your home address on your GPS
It may be convenient, but keeping your personal address on record in apps and GPS devices may lead to — touch wood — your house being burgled when the info falls into the wrong hands. Low crime doesn't mean no crime, okay? But Duncan concedes it's something you should be vigilant about especially when overseas, where it's more likely that "your car may get stolen and the burglars may drive it to your address".

For more info, go to www.shredit.com.