How Atas Do You Need To Be When You Attend A Ballet Recital? A Ballet Director Tells All.
Founder of the famed St Petersburg Ballet Theatre, Konstantin Tachkin, spills on how to behave at the chi-chi ballet, what it's like to be married to a prima ballerina, and why he thinks Red Sparrow and Black Swan are "horrible" movies.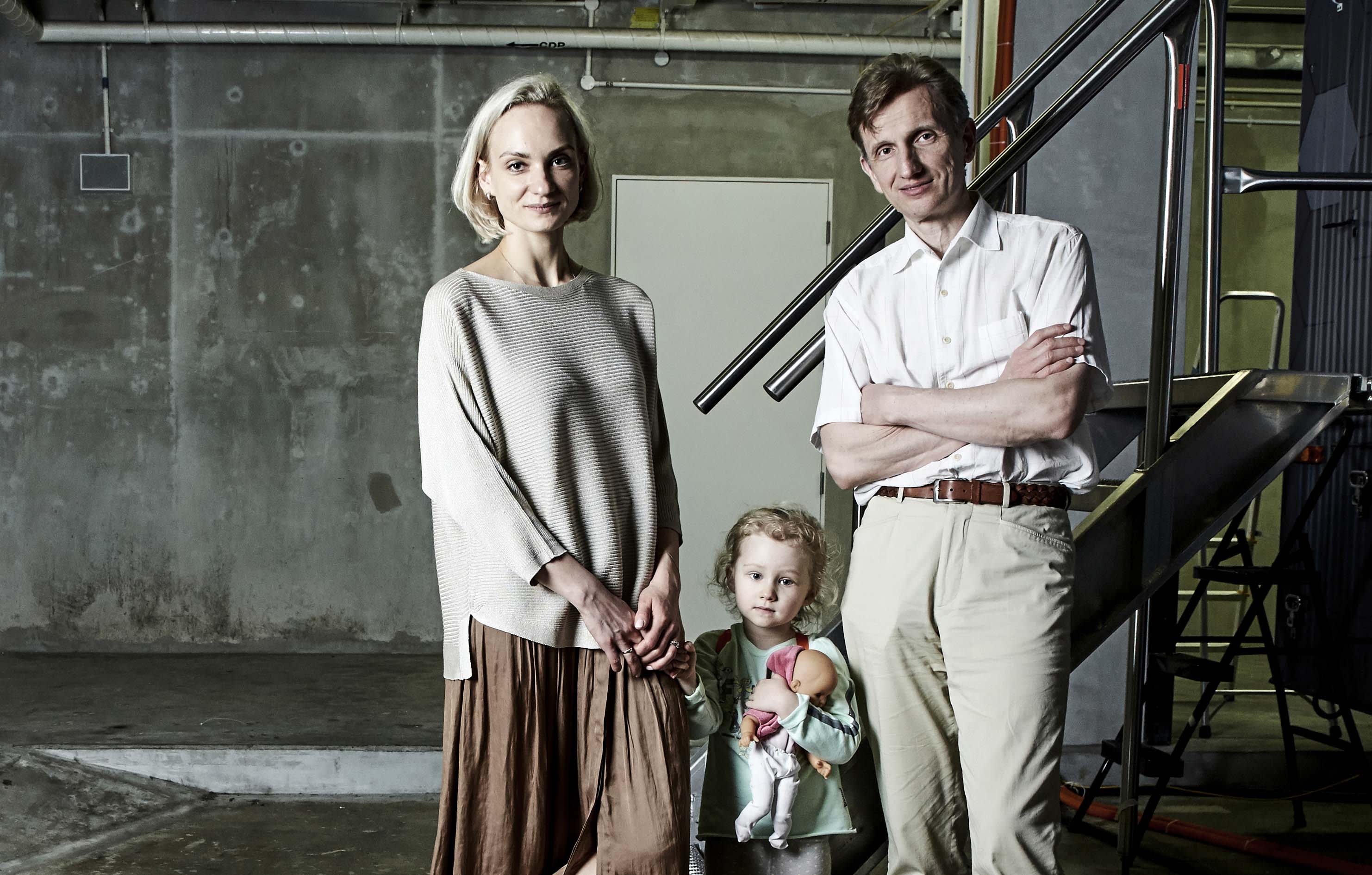 When Konstantin Tachkin walk in through our doors with his wife, renowned prima ballerina Irina Kolesnikova, 37, the couple exude a distinctively regal aura. Unlike regular folks who schlep around, Irina practically floats like she's poised for a grand jeté any moment now. Konstantin, 50, is the Russian founding director of the renowned St Petersburg Ballet Theatre (of which Irina is their star principal dancer), which he started in 1994.

A former elite soldier in the Soviet special forces' parachute regiment, he and Irina have a three-and-a-half year-old daughter named Vasilina Tachkina. The photogenic family is based in St Petersburg and is currently in town to stage the classic ballet Swan Lake, where Irina is playing the swan princess Odette.

8 DAYS: How did you go from being an elite soldier to an impresario?
KONSTANTIN TACHKIN: I enrolled in the military for compulsory training and got an offer to continue there, but I decided to return to [civilian] life. I was trying to find a job that I like, and [organising ballet shows] was a logical choice 'cos tourists in St Petersburg love Russian ballet. When they arrive in the city, they always ask, "Where's the ballet?"

I was never interested in ballet, but I saw a niche opening in the market and started selling tickets to tourists for ballet shows. I only first watched a ballet performance in 1993, and founded my company in 1994. It doesn't matter the kind of job you were doing before; you could be selling ice-cream or whatever. But I learnt to [excel as the boss of a ballet company]. To me, it felt like I was doing a parachute jump in the military. When you form a company, the opportunities are huge, but you are responsible for your staff.

Most folks think going to the ballet is a chi-chi affair. Are there Ps and Qs to mind at a show?
The public can behave in any way they like (laughs). We employ professional dancers to make the audience happy 'cos they buy the tickets. In my opinion, even if people clap at the wrong time, it's better than if they don't clap at all. Ballet is an art, but it's also entertainment. People don't need to be scared of entertainment. We have lots of spectators who watch the ballet for the first time and they come back for more because it's not as intimidating as they thought.

You just flew 20 hours from St Petersburg to Singapore for the upcoming performance of Swan Lake. How much time do you spend on the road?
We travel seven to eight months a year for shows. We enjoy it. It's not difficult for us. [My wife] Irina said it's like a holiday for her. At home, she has to cook, clean and take our daughter to school. But when we are travelling, she can stay in the hotel room and order room service (laughs). But I still don't have solutions for dealing with jet lag, though!

What is the unglamourous side of the ballet that people don't usually see?
The lifeblood of my company is organising ballet tours. If there are no tours, there is no income. I spend a lot of time on the logistics — flights, costume and prop transportation, and getting travel visas for [the cast members]. For a ballet company it's particularly difficult 'cos sometimes dancers get injured and can't go on tour, and we have to find substitutes. Two months ago, I was in France for a show and our truck with the costumes and props was stuck in another city 'cos the roads were closed due to snow. But eventually it came through, though we had to start the show late.

The problem with our product is that if we don't sell the seats today, we can't continue selling them the next day. It's not like selling cans of soup! The show must go on. In South Africa, Johannesburg, our performance was held in a theatre high above sea level. When the performers returned to the wings, we give them oxygen masks so they can take a breath before they go back on stage.

You're married to a prima ballerina. What is life at home like for you and your family?
Irina is a star, and I'm happy to be the planet that orbits around her! I met her in 1998 at my company and we got married in 2005. We work together and see each other every day, so our relationship happened naturally. If you marry a prima ballerina, it's not like a normal marriage. Their profession is very hard. It's hard work: blood, sweat and tears. But we are in the same industry, so we understand what the other must do. Irina doesn't want our daughter to be a ballerina 'cos it's so physically tiring, but I think if you become a prima and the audience pays you back for your hard work with their applause, it's worth [the effort].

What do you think of movies like Black Swan and Red Sparrow and the way they portray the world of ballet?
They are horrible. [The portrayal] is wrong, it's very naive and has nothing to do with the reality of being a ballerina. [Natalie Portman's character in Black Swan] broke her leg and three months later she is back on stage with both legs the same size [as though there is no atrophy]. People are wearing glamorous costumes when in real life ballerinas are dragging themselves around, putting bandages on their feet. They stand at the ballet barre for six hours a day. It's not just about being physically perfect; you have to be intelligent to interpret your role well. But it's a movie, and [the producers] have to [exaggerate things] to make it interesting (laughs).

Catch Swan Lake, May 8-13, at the MES Theatre at Mediacorp. Tix from Sistic. ​​​​​​​