Do You Really Get Unlimited Servings Of Ice Cream At The Museum Of Ice Cream In Dempsey? — And Other Things You Should Know Before Going
Do you have to be vaccinated to enter?
You probably already know that the world-famous Museum of Ice Cream (MOIC) has finally opened its doors on Aug 19. And yes, we can confirm that the unabashedly pink Instagram haven in Dempsey, which is a sprawling 60,000 sq ft, is as Insta-worthy as you'd expect.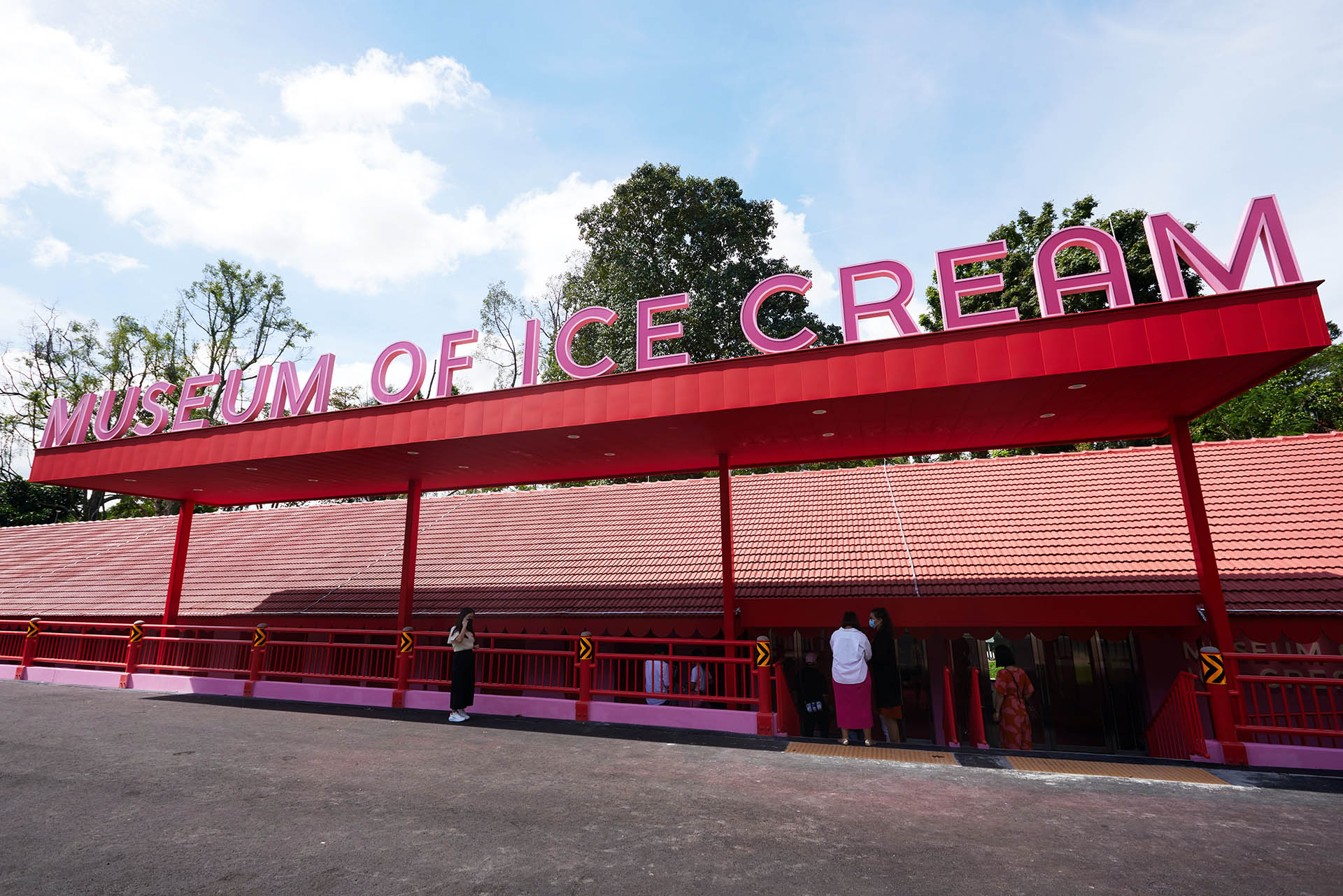 selling fast
since the announcement of its opening earlier this year.
That said, if you're still deciding if it's worth splashing out cash for a ticket, these answers to FAQs about the MOIC experience in Singapore may help with that decision.
Q: Do you have to be fully vaccinated to visit?
A: Yes, ticket holders have to be fully vaccinated or produce a valid negative Covid-19 pre-event test result from a clinic (taken within the last 24 hours prior to the MOIC visit) in order to enter. Groups of up to five people are allowed, and unvaccinated children aged 12 and below can be in this group of five if children are all from the same household.
Ticket holders who are not fully vaccinated can reschedule their visit to another date.
Q: Do you have to keep your masks on when you take pictures?
A: Masks can only be taken off when you're eating or drinking when you're in the venue — and only while you're in one of five designated Yum Yum Zones in rooms where ice cream is served. Look out for seats that are labelled 'Yum Yum Zone'.

Q: How much ice cream do you actually get to eat?
A: Unlimited servings of ice cream. Yes, really. The cost of the ice cream is already included in the ticket price.

There are stops along the one-way trail where visitors can enjoy various types of ice cream, some with a local twist. Flavours will be switched up every three months.

Try scoops of Belgian chocolate or pina colada Haagen-Dazs in the joyous beach-themed California Dreamin' room.
There's also vanilla or apple pie flavoured soft serve in a 1950's American diner that comes complete with a jukebox and old-school payphones.
Visitors are bestowed with pulut hitam potong ice cream from the Potong Princess in the, er, Potong room.
Zero in on the lychee bandung and taro milk tea ice cream wafer sandwiches at the local-inspired Playspace.
Q: Will it be crowded? Is crowd capacity reduced?
A: According to reports, MOIC is currently operating at 25 per cent capacity, lower than the 50 per cent capacity that's currently allowed for attractions.
Q: What about sanitising procedures?
A: Surfaces are constantly cleaned and disinfected — dedicated cleaners in each space will wipe down surfaces every two hours. There are also hand sanitisers provided throughout the venue for guests to use.
Q: What else should I know before I go?
A: It's a sensory overload in the pink paradise, and we don't blame you if you get a little overwhelmed — or overwhelmingly thrilled with this little escape from reality.

To help you make the most out of your time there, here are some pro-tips to remember before you go:
#1: Blink and you may miss the entrance to Disco: That is, the Yayoi Kusama-esque mirrored infinity room. Hint: When you're at the oversized Potong installation and spy the banana swings in the next room, don't just dash over. Look out for a non-descript black curtain which will teleport you to boogie wonderland.

#2: MOIC's take on the HDB dragon playground is a unicorn is fully functional. As are the fruit swings in Playscape, a room that's inspired by local playgrounds and familiar old-school games such as hopscotch and hula hoops. Fittingly, the ice cream served here are ice cream wafer sandwiches. Don't be surprised to hear National Day songs piping in the background as well.
#3: The telephones at Scream's Diner are not just for photos. Pick it up, and listen up.
Museum of Ice Cream is at 100 Loewen Road. Open Thur-Sun 10am-11pm (closed Mon-Wed). Tickets from $38. More info here.
Photos: Kelvin Chia