Trailer Watch: Get Ready For More Next-Level Ridiculous Stunts In Fast & Furious 9
A fan-favourite character returns from the dead.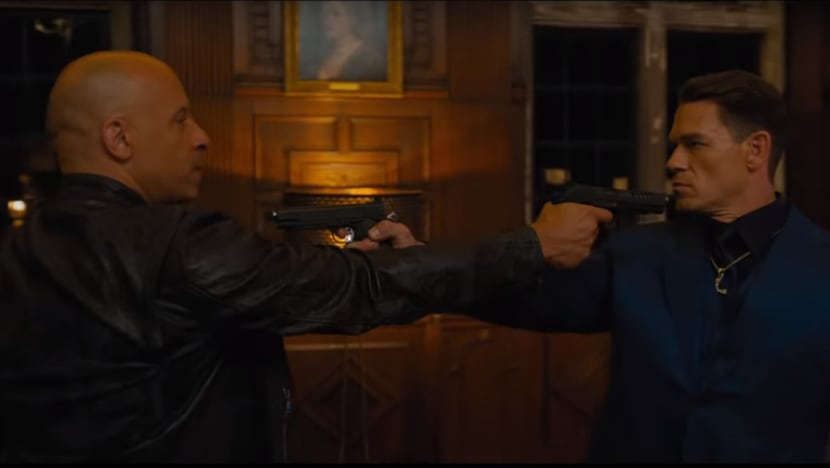 And that "past" is Jacob (franchise newbie John Cena), Dom's younger brother. Cue dramatic music. We know Dom has a younger sister, Mia (Jordana Brewster), but a brother?
Where did he go all these years? The movie has a lot of explaining to do.
Like his big brother, Jacob is one mean mofo — a master thief, an assassin, and a high-performance driver. Motor oil runs in their blood.
Judging from the trailer, it looks like Jacob is cajoled by Charlize Theron's cyberterrorist Cipher, the villain in F8, into carrying out a mission, which inevitably involves Dom and his crew. Or something like that.
Preview footage also reveals a magnet plane, a rocket car, a convoy truck getting flipped over, and a jeep crossing a collapsing rope bridge. In other words, it's just another day of ridiculousness at the Fast & Furious office.
The trailer contains so much spoilers that you wish the studio had dialled back a bit, including the part where a certain character who's supposedly died in an early instalment is back.
Yes, they've done this before by resurrecting Letty (Michelle Rodriguez) in FF 6 but couldn't they keep this revelation a secret? In any case, they've got a lot of explaining to do.

The teaser poster of 'Fast & Furious 9'.
Fast & Furious 9 opens in cinemas May 21.