MasterChef Singapore Season 3 Runner-Up Nares Struggles With Anxiety Twitching, Praises The Show For Helping Him "Look Past" It
The car sales advisor-turned-private dining chef reveals who he would love to go up against if there were a MasterChef All- Star challenge. 
It's been close to two weeks after the MasterChef Singapore finale and runner-up and fan-favourite S 'Nares' Nareskanna has finally come to terms that he was just 1.5 points shy of beating dental student Johnathan Chew to be the champ.
Looking back, the 31-year-old car salesman said it was the journey, not the destination that mattered. "In my perspective, the reality is, winning wasn't everything for me," Nares tells 8days.sg in an e-mail interview.
He continued, "I'm extremely happy with what I have achieved and where I am right now. If I had won the title, it would have been a bonus. But as the show has shown, it's all about fighting back when you are down and rising thereafter.
"And I think people out there should also know that whether you win or lose in your everyday life, your effort is what counts. Give it your best!"
it was hard not to get behind Nares, an eternal optimist with a sunny disposition. Or get misty-eyed when he shared (in episode 3) how he almost didn't join MasterChef because of his lifelong struggle with anxiety twitching. "All my life, people have made fun of me," he said then. "And it kind of kills you because you don't have a way to stop it."
He added, "I know I could cook, but I was always afraid of my twitches. I have lived with them for over 20 years. I always tell myself that I don't want to get the twitches to get to me, but when they do, I can't focus, and it is so difficult and so painful for me."
And guess what? The twitches didn't deter him from going all the way to the final.
Nares was also noted for his generosity and willingness to help others. Like when he stepped up to the plate, so to speak, to aid beleaguered team leader Gooi Jia Yi in Episode 4's 'Sustainable Food Team Challenge' at Night Safari's Ulu Kitchen.
Or the time he helped Raj Shagaran Mahalingam aka La CucaRaj with his kitchen gear in Episode 5's 'Keeping Up with the Chef Challenge', much to his annoyance. (Then again, anyone who put up with Raj's buffoonery deserved an honorary mention... just saying.)  
Here, Nares lets us in on his favourite moments from MasterChef that didn't make the final cut, and whether he's game to go up against Johnathan again.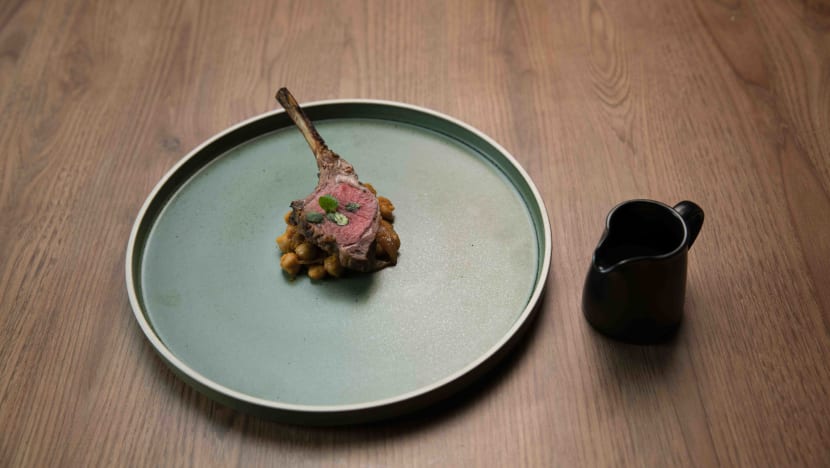 8 DAYS: You didn't win MasterChef, but judging from the online feedback, you come across as a fan favourite. What does that mean to you?
S 'NARES' NARESKANNA:  I'm truly honoured to have received such wonderful fans and supporters. This is kind of a nice new feeling for me.
What was going through your mind when Chef Bjorn Shen revealed Johnathan's score — he needed 8 points to win and he got 9!— in the end?
Hey, some days you win, some days you lose. On that day, Johnathan did manage to impress the judges better than I did. He needed 8 points to win but he deserved a 9. 
In Episode 3, you opened up about your anxiety-induced twitches. When was the first time you started having them?
Hmm, I can't really recall when exactly my twitches started But It was most likely during my teens.
Has competing on MasterChef helped you control the twitches?
MasterChef helped me focus more on the task given and my thought process. It didn't help me control my twitches but it helped me look past them. Which I am truly grateful for. 
Were there more moments of you twitching that we didn't see or edited out of the show? 
I'm not too sure about that. I don't really focus on my twitches all the time. So I'm not sure what was edited out.
Is there anything from your day job as a car sales advisor that helped you cope with the stress of being on MasterChef?
I'm in sales so that itself can be quite stressful. So I have learnt how to deal with stress over the years which perhaps helped me out during the competition.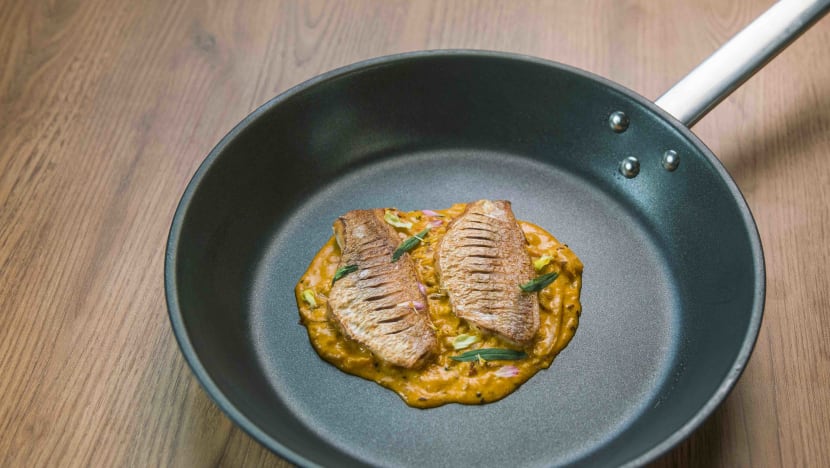 Is there something in particular that you'd do differently? 
I don't think I would have changed a thing. I mean it is because of whatever has happened that I am where I am today. And I'm happy and grateful for it.
Have you seen the show? Did anything surprise you about the way it was edited? Is there anything about how the production the viewer should know about?
Yes, I have seen the show. There is some form of entertainment purpose to the show. It is reality TV after all. But with that said, every emotion shown on the screen was real. As real it can be.
You missed your wedding anniversary because of MasterChef, but you made it up by cooking the Pan Seared Fish to mark the occasion. What was your wife's reaction when she saw it on TV? Have you tried making it again for her? 
Oh, my wife was ecstatic! She thought it was really sweet. I haven't exactly made that dish for her yet. But I have cooked other foods for her which she likes.
What are your favourite moments during the cook-off that didn't make it to the final cut? 
We usually joked around during the cook-off and even checked on one another if all is good. The show is only for an hour so I guess not everything can be shown but that was usually my favourite parts. We tried to make it lively as much as possible.
After competing against all these chefs and getting feedback from the show and guest judges, are there any tricks you picked up? 
I definitely have picked up new skills, tricks and knowledge from my fellow contestants, guest judges, and even our own judges. And I think that's what's nice about this competition for us and that it was a friendly one. We all shared tips and tricks with each other.
What do you hope people learned about you from the show? 
I hope people watching me can see that perseverance and determination can take you far. This is applicable in everyday life too.
As a viewer, I was disappointed that Azandi 'Andi' Robaniwas eliminated after the entrée. This was supposed to be the finale!  I thought the three finalists should be judged for all three courses. I'm also not a big fan of the way the judges scored each dish; they should just reveal the scores only after they've sampled all three dishes. But that's me. How do you think MasterChef, as a show, can be improved?  
It would have been fun to cook-off with both of them till the last round. But hey, this is MasterChef after all. Curveballs are thrown everywhere. With regards to improvements, I think the show could run a little longer just to show more about the contestants and also it gets the viewers to understand them a lot better.
If there's a MasterChef All-Star, would you be interested in participating? I would love to see a rematch between you and Johnathan, wouldn't you? Who else would you like to take on? 
Sure, why not? If an opportunity arises, then I'm always up for a challenge. With regards to a rematch with Johnathan, we are acquainted quite well, so a friendly rematch would be cool. I think it will also be nice if Ilya [Nur Fadhly] was in the mix. Not only is he a very good friend, but he is also a very talented person whom I would like to compete with too.
What's next for you?
Well, I have started my own private home dining business called Twitch By Nareskanna. So currently, my focus is on that. I also have a few collabs planned in the next few months, so rest assured this won't be the last you see of me.
Watch the Season 3 finale of MasterChef Singapore here:
Catch the complete Season 3 of MasterChef Singapore on meWATCH. For those interested in competing in Season 4, click here for more information. Audition submission closes at 11.59pm SGT on Oct 13, 2022. Follow Nares on Instagram.