Jimmy Taenaka Started Shooting Netflix Series In Portugal In Quarantine After Testing Positive For Covid-19: "Every day I Was Waiting To Get Sick"
The Singapore-based Japanese-American actor was in Portugal last year to make the Netflix spy series Glória.
I really, really, hate Jimmy Taenaka. Just kidding. Hate is perhaps too strong a word; try jealous. I'm really, really jealous of Jimmy Taenaka. That's more like it.
Well, you see, at a time when most of us were (and still are) grounded by the COVID-19 pandemic — when talks of vaccines and Vaccinated Travel Lanes were still on a distant horizon, the Singapore-based Japanese-American actor — who also goes by Jimmy T — got a chance to travel overseas.
"I was blessed," says Taenaka, 56, in a Zoom call with 8days.sg recently. When friends told him how envious they were, he would joke, "'You know what, travelling overseas is overrated.'" He pauses for a dry chuckle. Yes, rub it in, Jimmy, rub it in.
The erstwhile VP and coach of the Wrestling Federation of Singapore said he first got wind of Glória from the directors (whom he'd previously worked with on another gig eons ago) in March but it wasn't until the auditions that he found out it was a Netflix production. That revelation made the job even "more exciting," says Taenaka. "We'd been in a lockdown for three months; we were all cooped up in the house. So this gave me some kind of hope."
From September to December last year, Taenaka was in Portugal filming Netflix's first Portuguese show — one of the first batches of TV and film productions resuming, slowly and cautiously, after months of shutdown. The show was launched last week.
Set during the Cold War in 1968, the 10-ep series — which is in Portuguese and English — takes place around Raret (or Radio Free Europe), an American broadcast centre located in the titular picturesque village that transmits Western propaganda to the Eastern bloc. The story follows Joao Vidal (Miguel Nunes), an engineer from a family with ties to the ruling political regime, who's also a sleeper agent planted by the KGB. 
"The Americans chose Glória because of its high elevation and short-wave radio back then was really big," he explains. "Anyone can pick it and listen to stuff happening around the world." And that's how the superpowers fought the information wars back in the day — not unlike Russian trolls infiltrating social media to influence public opinion, but on a lower-tech level.
Taenaka plays William 'Bill' Bennett, a CIA agent stationed at the base caught up in The Manchurian Candidate-meets-Infernal Affairs-level of spy games. It's the first time in his 30-year acting career that he's playing a secret agent, a role originally meant for a Caucasian.
"Then they wanted to go for an African-American, but didn't think would work because of [Portugal's colonial wars in Angola and Mozambique," he explains. "Because of that, there was a lot of racism towards the Africans. Instead, they came up with the idea, 'Why don't we make this guy Asian and Jimmy would be perfect for it!'" At least that's the story Taenaka was told when he arrived in Lisbon.
"The way I looked at it, in 1968, for an Asian-American to be a CIA agent — that's a pretty high-power job!" says Taenaka. "He's someone who's by the book and that's how he got that job. He had to be trusted by the US government. That's why I was so keen on taking in on this project — he's a positive role model, has an African-American wife, and doesn't speak with an accent!"
Taenaka was incredibly grateful that the writers were progressive enough not to play into the Asians-with-accents stereotype. "I was dreaming that I had to do the lines with an accent," he recalls. "Then I woke up, No, I don't! He's an American! He's an American!"
All things said, Bill is a juicy part — and to think that Taenaka almost missed out on it, not once but twice.
The first time, he was almost not allowed to get on the plane at Changi International Airport. "After I checked in, the ticket lady came after me before I could go through the gate. She said [my documents] were from the Portuguese embassy in Singapore, but they need them to come from Portugal." The matter was swiftly resolved after the airport officers "huddled together for 10 minutes", says he. After that, he was off to Lisbon (with a seven-hour stopover in Dubai).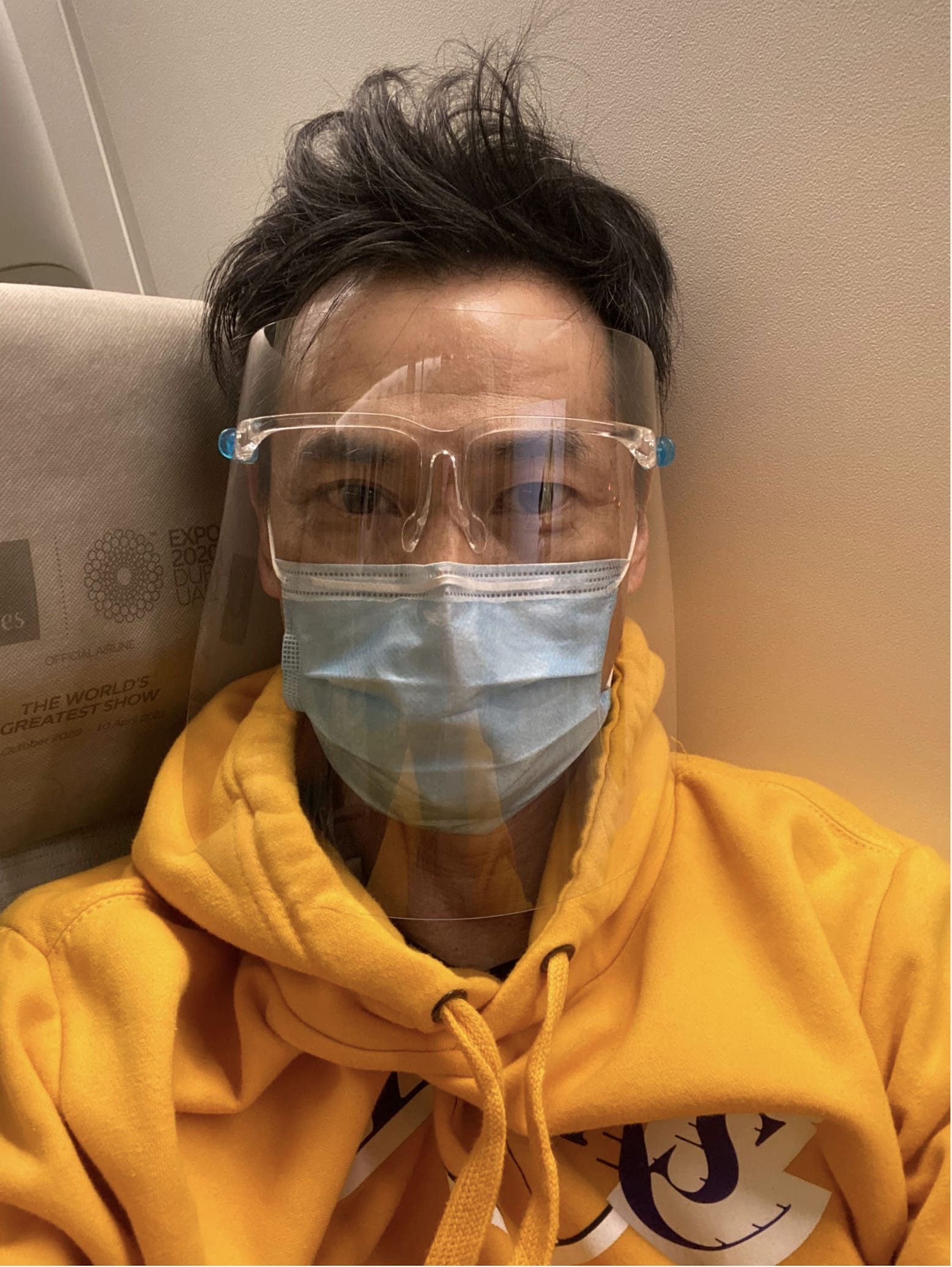 The second time that nearly cost Taenaka his job was a bigger nightmare. "[After I arrived in Lisbon], I was tested on Saturday and I got a call at 2am on Sunday from the production office. 'Jimmy, we just got your test results — I'm sorry but you tested positive," says Taenaka. "It was unbelievable because I was very sure that I was okay." He ended up being quarantined in a hotel for six days. "Every day I was waiting to get sick."
Thank goodness nothing happened. Taenaka got tested again, and this time he was given a clean bill of health.
Were there concerns that he might be replaced? "I heard someone asking the directors, 'So who's Jimmy's backup?'', he says. "I had no idea they were talking like that. They told me the whole story after I was cleared. My reaction was, 'What?!' That could have happened."
Other than that potential crisis, filming went on smoothly amid COVID-compliant conditions. "Everybody was surprised they were working [given the pandemic]," says Taenaka, whose other credits include the HBO 'nasi goreng' western Grisse and the Mediacorp cancer drama BRA. "That's why they were super-duper careful — it was a special privilege."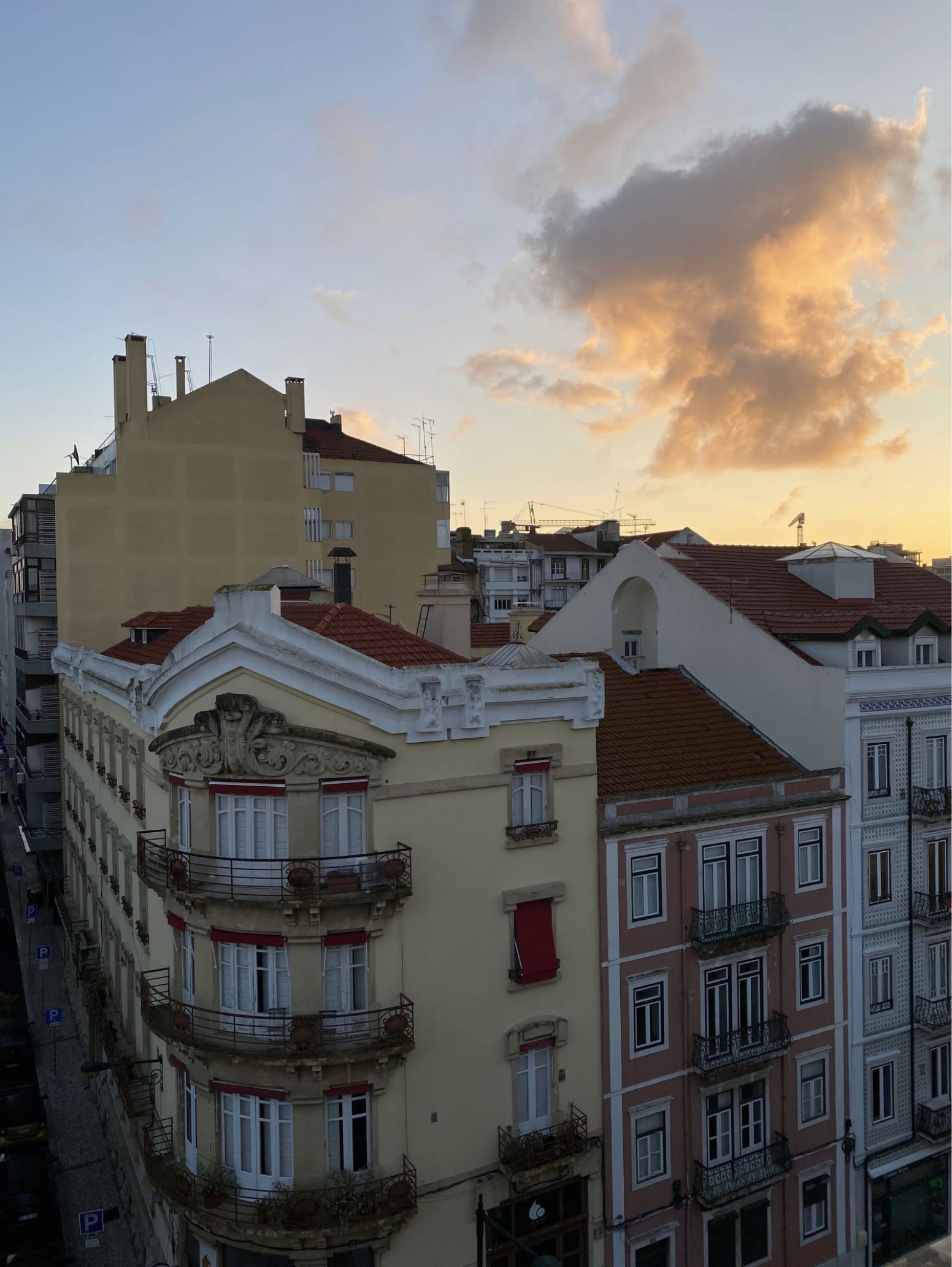 Did he get to soak in the sights and sounds on his days off? Sadly, not much because of the COVID-19 curbs. "In the morning you go to the grocery store, get your food and stock up for your weekend," he says. "I also had to work on my script. That kept me occupied. Just the fact that I was working is a great feeling."
That and the camaraderie among the cast and crew. "The experience reminded me of coming to Singapore to work [in the noughties], he muses. "I was an outsider then. I felt everything had come full circle, with me as an outsider coming to Portugal. I just felt I was received with open arms. You get a little nervous about each project.
"On the first day, you just have to get your feet wet with your character. [After a while], whether I was working in Hollywood or Singapore or Portugal, the etiquette of our industry is the same: People just want to create something special."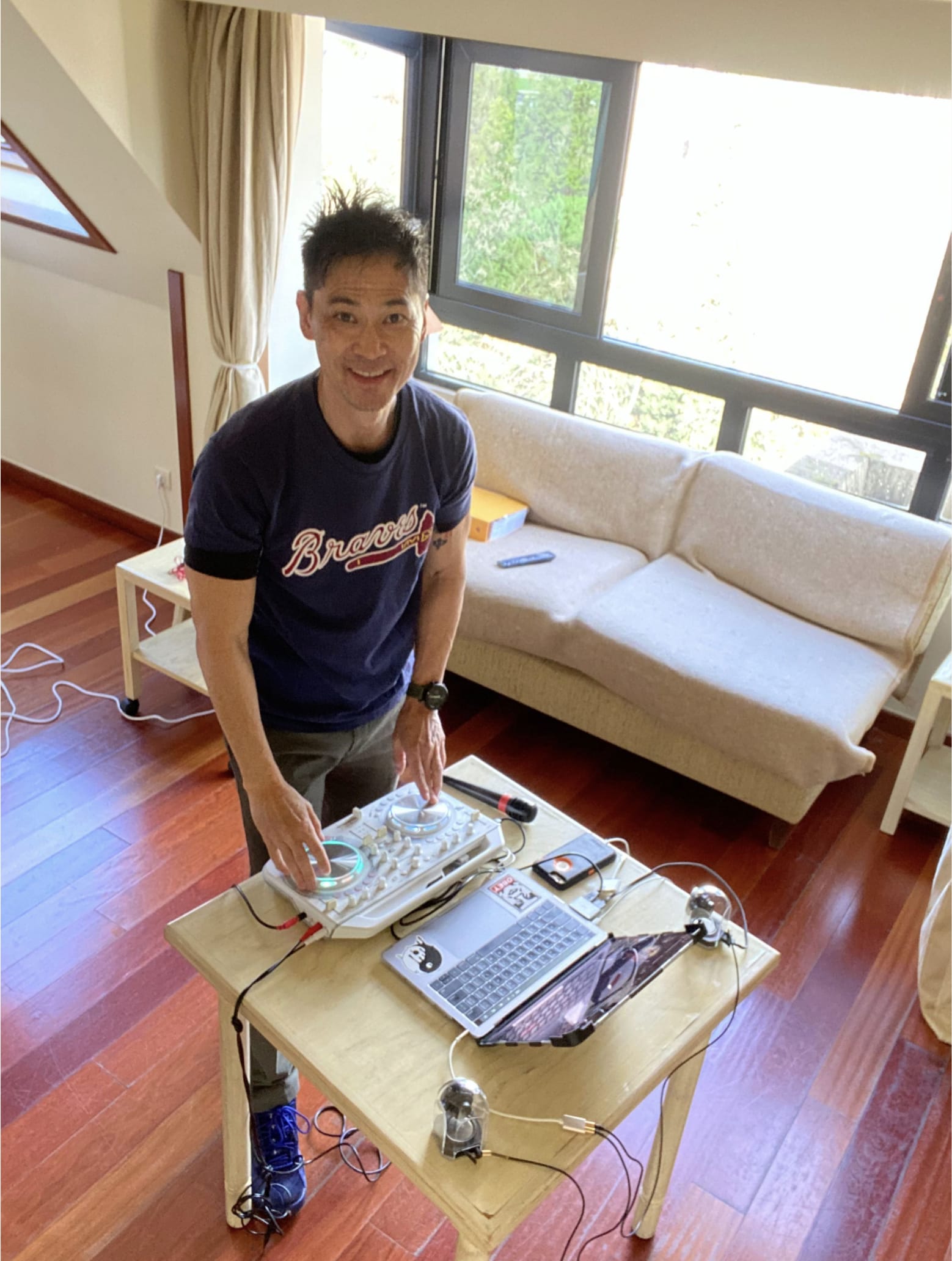 Gloria is now streaming on Netflix; BRA is available on meWATCH. Follow Taenaka's spinning on twitchtv.jimmytaenaka.
Photos: Netflix, Jimmy Taenaka