Anthony Chen Reveals The Toughest 'Actor' To Work With On Wet Season
The 'Ilo Ilo' director's follow-up is nominated for six Golden Horse Awards.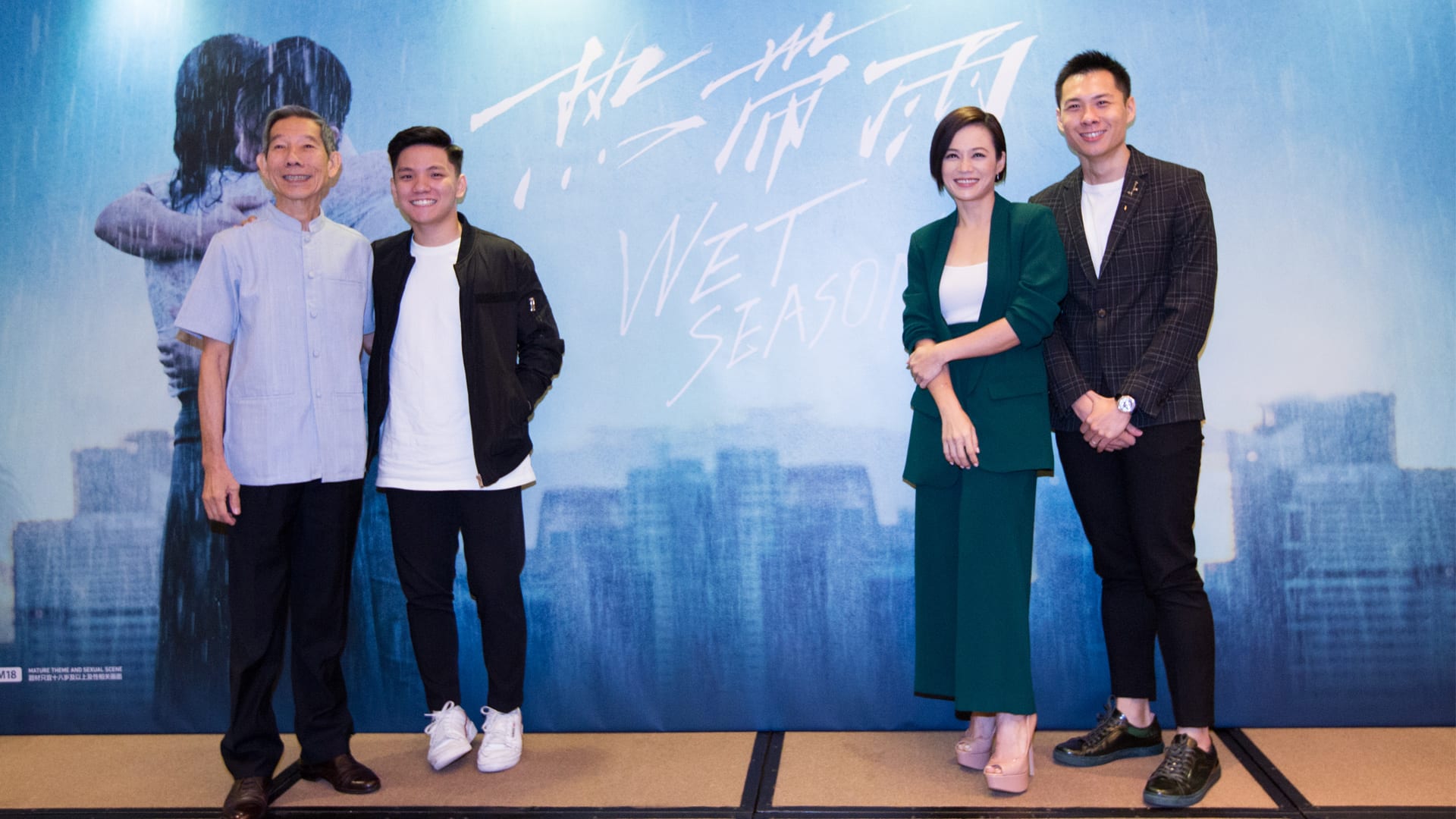 Filmmakers generally hate shooting on water. It's up there with children and animals — if you can, avoid working with them.
In fact, Steven Spielberg, who almost lost his mind on Jaws, likened making films at sea to "baptism by water". Anthony Chen, too, has a similar aquatic encounter on his new film Wet Season, except his happened on land. (For the record, he'd worked with children on his 2013 debut Ilo Ilo, and animals on Kirsten Tan's Pop Aye, which he executive-produced.)
In Wet Season, which opened the 30th Singapore International Film Festival on Thursday (Nov 21) , Ilo Ilo's Yeo Yann Yann plays a Chinese language teacher who forms an unlikely friendship with one of her students (Koh Jia Ler, another Ilo Ilo alum). The cast also includes Christopher Lee as Yeo's husband and stage veteran Yang Shi Bing as her bed-ridden father-in-law.
Water, too, has a big role in the film, which is vying in six categories — Best Narrative Feature, Best Director, Best Actress (Yeo), Best Supporting Actor (for Koh and Yang) and Best Original Screenplay — at the 56th Golden Horse Awards, taking place tonight (Nov 23) in Taipei.
It was a pain to work with water. "Eighty per cent of the film features rain," Chen, 35, says at the press conference held at The Fullerton Hotel. Also present are actors Yeo Yann Yann, Yang Shi Bing and Koh Jia Ler. "And we shot the film in May, which is the hottest period in Singapore when rain is scarce."
Chen recreated all the downpour with a rain machine. But not everything can be man-made. To sell the illusion of heavy rain, you need the right lighting conditions as well. But for one critical sequence, Chen recalls, "It was sunny and there was no clouds. And we couldn't wait too long because we only had a one-day permit to shoot outdoors."