Climber Alex Honnold, Star Of Free Solo, Reveals The Scariest Part Of Filming Nat Geo's Earth Day Special, Explorer: The Last Tepui
Climbing legend Alex Honnold joins an expedition to search for new species of wildlife on a tepui in the Amazon jungle.
Rock climbing is a solitary, one-person sport: it's the individual, the towering obstacle (man-made or Mother Nature) in front of them, and, er, gravity.
And that's why Alex Honnold — the star of the Oscar-winning 2018 documentary Free Solo that chronicles his rope-free ascent of the 1-km high El Capitan at Yosemite National Park — finds it rewarding to employ his scaling expertise for a higher purpose, which he did on National Geographic's Earth Day special, Explorer: The Last Tepui.
"One of the most satisfying parts of The Last Tepui for me was knowing that I can help with something that's more meaningful than climbing," Honnolds, 36, tells 8days.sg over Zoom from his Las Vegas home.
In the hour-long documentary, now streaming on Disney+, Honnold is a member of an expedition assembled by climber Mark Synnott to attempt a first-ascent up 300m sheer cliff to the top of a Tepui, remote 'island in the sky' in the Amazon jungle in Guyana. Their goal: to help renowned biologist Bruce Means to search for undiscovered animal species. But there's a slight glitch: it's too risky to transport Dr Means (who was 80 at the time of filming) up the colossal rock. So it's up to the elite team of climbers to record the observations on his behalf.
Gearing up for The Last Tepui isn't any different from Honnold's previous climbs. "I hiked and climbed a lot, so I knew I was physically fit for the whole expedition beforehand," he says. "I just read a few books about Guyana to know about the region, the politics and the climate. For an expedition like this, it's more about showing up on the trip, maintaining a positive attitude as we trekked through the jungle, and trying to be a good member of the team."
Filming-wise, Honnold says The Last Tepui was easier than Free Solo. "I'm not going to say the production was easy — it was still hard to get there — but it wasn't dangerous to film." He continues, "We were using ropes and safety equipment, so at any moment you can stop and hang on to the rope."
There was another plus.
"Because we were in the middle of nowhere, we could fly drones as much as you want. Whereas filming for Free Solo was in a national park, we were not allowed to fly a drone or even use a helicopter. For The Last Tepui, we could fly drones whenever it wasn't raining and get beautiful images of the wall."
The only time the team encountered a hindrance was when they had to overcome a roof, or the steepest kind of rock face where the top protrudes further than the bottom. "It was a couple of hundred feet off the ground," Honnold says. "It was the hardest and scariest part of the climb — to dangle out of the roof and hang out in the space."
Once they made it to the summit, it was a different kind of space. "The top of the Tepui is one of the most alien places I have ever been," Honnold says. "It's so crazy that I don't even know how to describe it. It was just different — the flora and fauna are totally different from the species in the jungle down below. Because they are separated by the elevation for so long, it has its own unique ecosystem."
The sight of the summit was just as surreal as the month-long expedition which wrapped in January. "[We were out in the jungle for so long] that we sort of forgot that COVID pandemic even existed," says Honnold, who likens the isolation to living in a bubble. "Once we were out there and everybody was safe, you don't think of COVID precautions anymore. When we [returned to] the rest of the world, it was a bit of a surprise. We had to wear masks, take tests and do all the COVID precautions."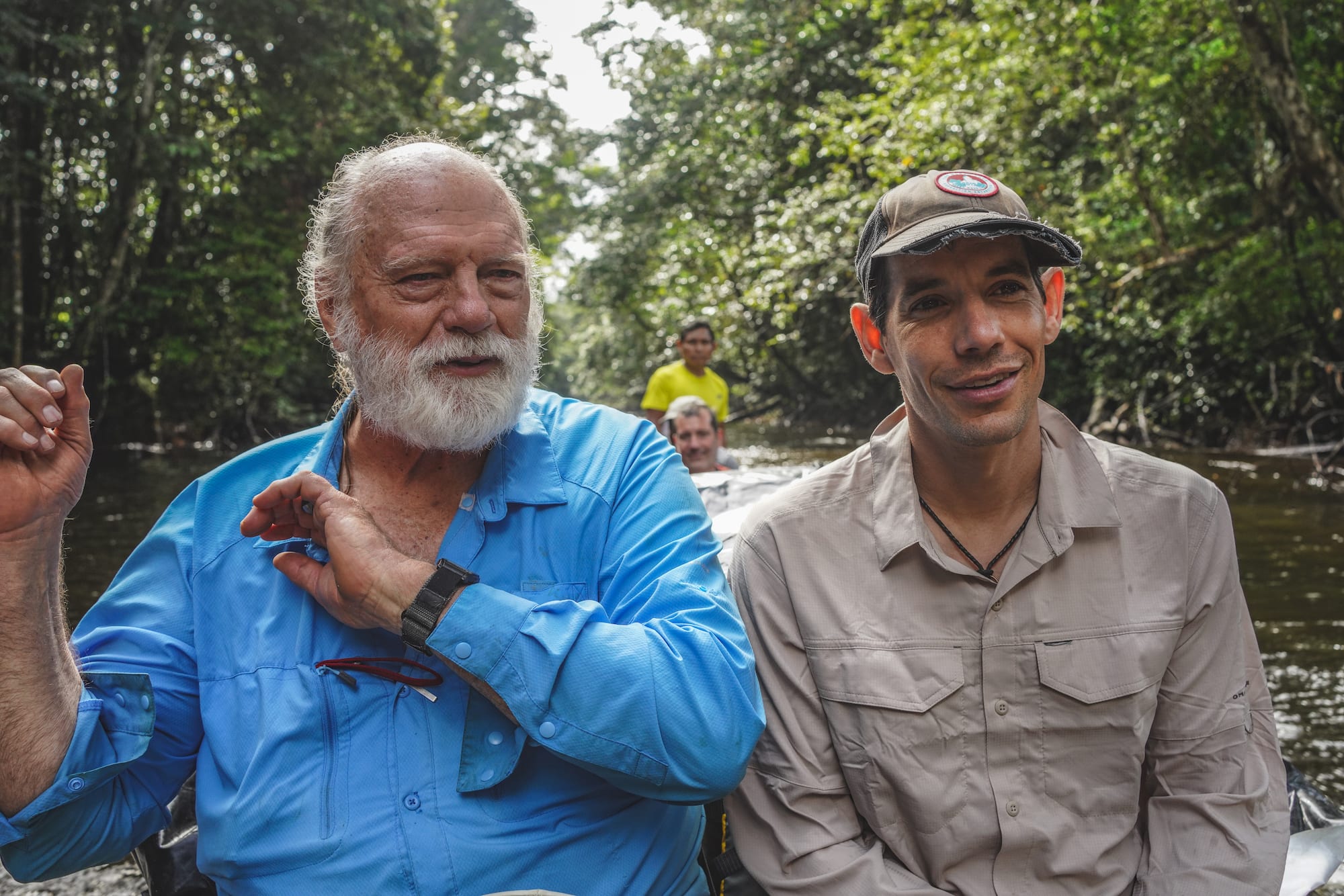 Looking back, Honnold says, "My experience with The Last Tepui, helping Bruce with his quest to discover new species, has opened my eyes to the possibility of combining climbing adventure trips with scientific expeditions. It's a nice way to do something useful while climbing."
In fact, he has another Nat Geo trip lined up in a few months that will take him to Greenland. It'll be the only expedition for him this year because he and his wife Sanni McCandless have recently become parents to baby girl June, who's now two months old.
Says Honnold: "Having a newborn  [means] I am a little more strategic with my time. I still want to go climbing but I just need a little smarter about it."
Explorer: The Last Tepui is now streaming on Disney+.
Photos: National Geographic/Ryan Valasek