Can A Hand Sanitiser Be Effective for 24 Hours With One Application, Even With Hand Washing?
The makers of the DS Skin Clinic All-Day Hand Sanitizer say yes.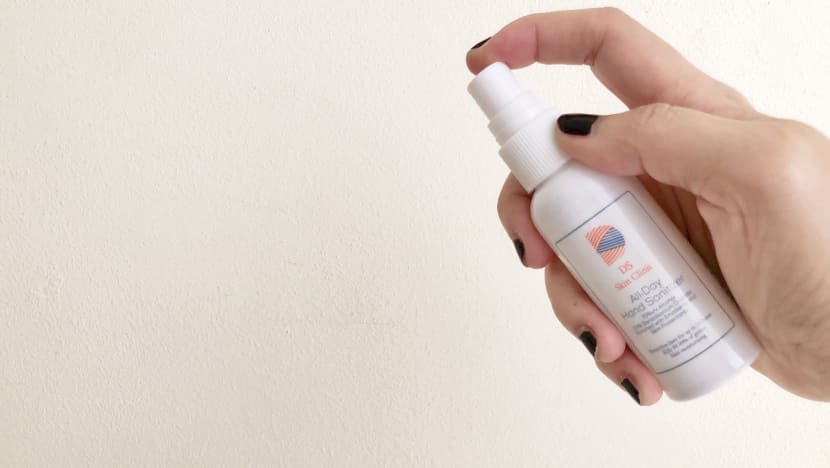 Put your (dry and ravaged) hands up all those who are tired of the constant hand-washing and furious rubbing on of hand sanitiser every time you're out and about and touch a suspicious surface. What if there was a sanitiser that could wrap your hands in a protective film for 24 hours, with just one application, even if you're washing your hands throughout the day? Too good to be true?

Not according to the makers of the DS Skin Clinic All-Day Hand Sanitizer, who say they have created a product that kills the SARS-COV-2 virus immediately, lasts all day with one application, and is gentle on the skin. This is possible thanks to a film that forms over the skin and prevents the active ingredients from being washed away.

Says Dr Richard Seow, the Chief Scientific Officer of DS Skin Clinic, which has four clinics in Singapore, "The all-day protection is enabled by encapsulating 0.1% benzalkonium chloride (BKC), a very effective antimicrobial compound, in a polymer. After the alcohol fully evaporates, this forms a thin waterproof, disinfecting layer over the skin and further prevents the BKC from being washed away. This can last 24 hours even with mild handwashing."

Game changer: Will you try this hand sanitiser which protects for 24 hours with one application?
Mind blown? And that's not all. The sanitiser has an added emollient oil to hydrate the skin, minimising skin dryness and irritation and protecting hands from the dehydrating properties of the alcohol in the product. The spray can also be applied to surfaces to disinfect and provide a lasting, protective layer.
Would you use a 24-hour hand sanitiser and not re-apply for a whole day, even as you
go out and touch
lift buttons, escalator handrails and door handles?
The DS Skin Clinic All-Day Hand Sanitizer is $15 per 45ml spray bottle, available at DS Skin Clinic's four branches (Orchard Paragon Level 7 & 17, Parkway East and Shenton). Also at
www.dsclinic.com.sg
.
Photos: Celine Tan/
8days.sg