Albanian Man Moves To S'pore For Love & Becomes Air-Con Repairman, Now Drives A BMW
"If you work hard, Singapore gives you the opportunity to make money," says Hermes Xhika, who was "broke as hell" when he first moved here and had to rely on "the $2 chicken rice at Woodlands MRT station" to get by. He now lives in a landed property and drives a BMW.
It was Singapore's hot weather that changed an Albanian man's life. Around 12 years ago, Hermes Xhika (pronounced 'Jhika') was an IT undergrad in his native Albania when he got into a bad car accident. His head injuries were severe enough that he spent several days in the ICU, and another three months recuperating in hospital with his jaw wired shut.

While scrolling through Facebook on his phone to pass time, Hermes saw the profile of a Singaporean woman who would later become his wife. "She was the friend of a friend. I said hi to her, we started chatting and things progressed from there," he told 8days.sg.

Determined to make their long-distance relationship work, Hermes, now 31, eventually dropped out of university to relocate to Singapore in 2014. "It made more sense for me to move here, because I can speak English but my wife couldn't speak Albanian," he said.

He expected his father to be "super angry", as he had been paying for Hermes' private schooling. But the construction company owner, who "had no idea that the [luxury] brand Hermès existed" when he named his son, was surprisingly understanding.

Hermes recalled: "He just said, 'You're not a kid anymore, you can make your own decisions'. But he still doesn't believe that I'm working so hard here. Back in Albania, I was just a student who had never worked a day in my life."

No part of this story or photos can be reproduced without permission from 8days.sg.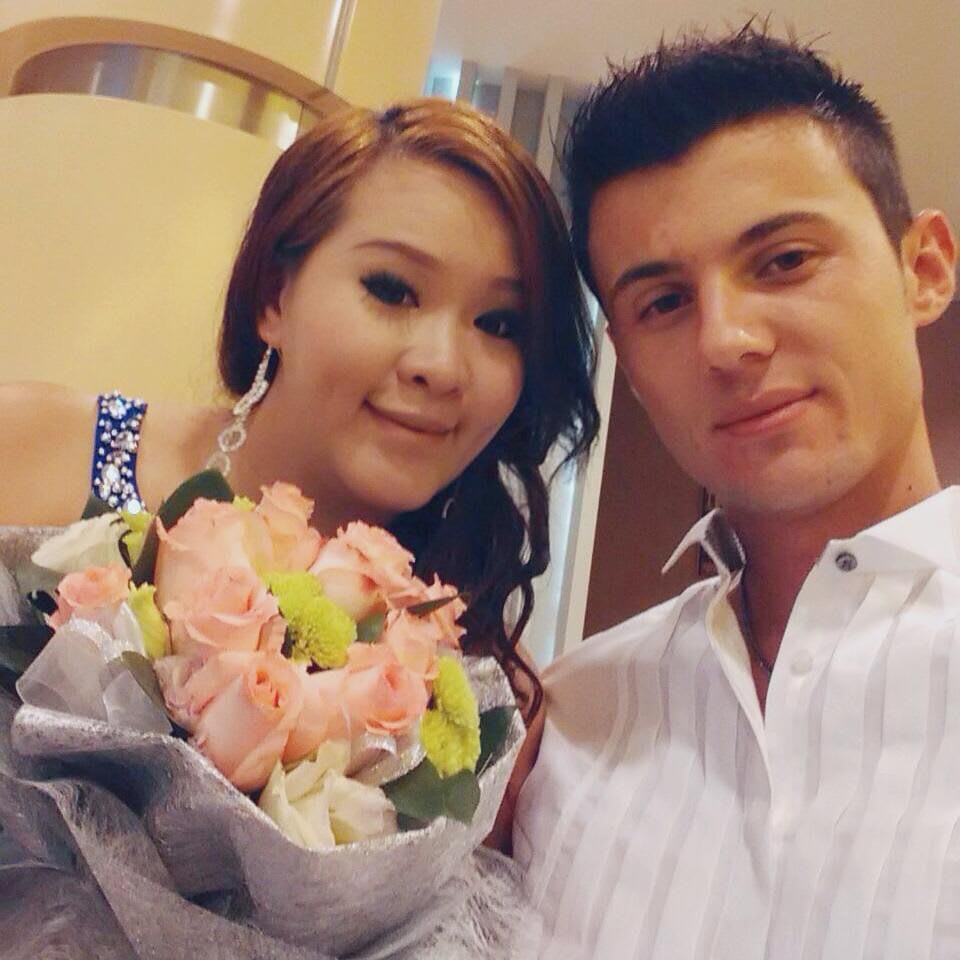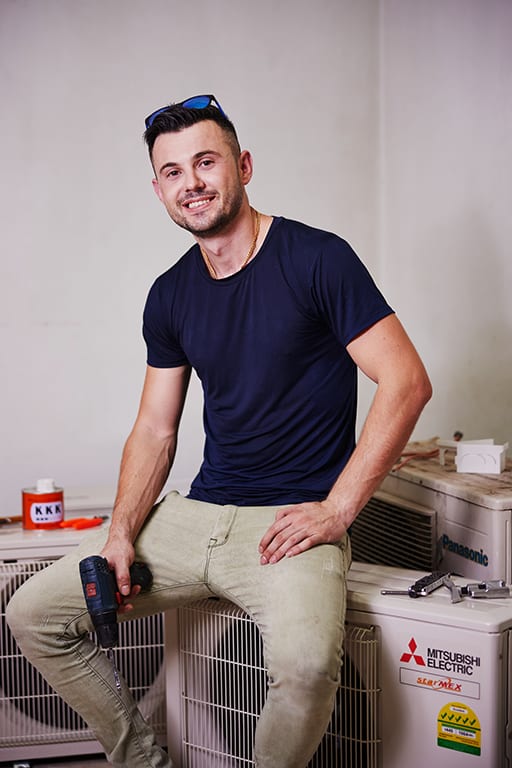 Pandemic business 
In 2019, the Covid-19 pandemic hit. People started working from home. It was during that time that Hermes saw a huge jump in business. "I had more jobs because everyone wanted to make sure their air-con was working properly. I applied to MOH and thankfully they gave me a permit to work on urgent cases [as an essential service]. I was working throughout and didn't stay a single day at home," he said.

Air-con repair can be very lucrative, as he found out. "If you work very hard six days a week, all day from morning till night, you can earn up to $15,000 a month. That was when I realised that I shouldn't be worried or ashamed. I don't mind going to Orchard Road in my safety harness," said Hermes. "But I had to work like crazy. There are some installations that you have to do all night. I have not gained weight since I started this company. I don't have time to eat, so it's like doing intermittent fasting (laughs)."