A $101K Reno Turned This Flat Into A Lovely Japandi Home — & It Happened While The Owners Were Still Living Overseas
They liaised and even went shopping for fittings with their ID virtually.
In the three months that it took to complete the major makeover on this four-room flat in Cantonment Close, the homeowners were still living abroad. Since they weren't physically around to oversee the progress, updates and even shopping for fittings were done virtually with the interior designer that they'd engaged, Jac Teo of Hansel Studio.

Renovations cost about $101,000 for the 800 sq ft space that the Singaporean couple would call home when they moved back to Singapore. Prior to this, the 22-year-old flat had a dreary, dated look — previous homeowners did minimal works to the space. Even the original wall and floor tiles provided by HDB were still intact.

A total transformation was on the cards as the new homeowners wanted a modern Japanese-meets-Scandi — or Japandi — look.

Layout changes, though subtle, had a huge impact. The homeowners requested for a larger living and dining area while keeping all three rooms intact.

To reconfigure the floor plan, the internal walls of the three bedrooms had to be demolished and new walls rebuilt.

Upon entering the apartment, you're greeted by the zen haven that is the living and dining area.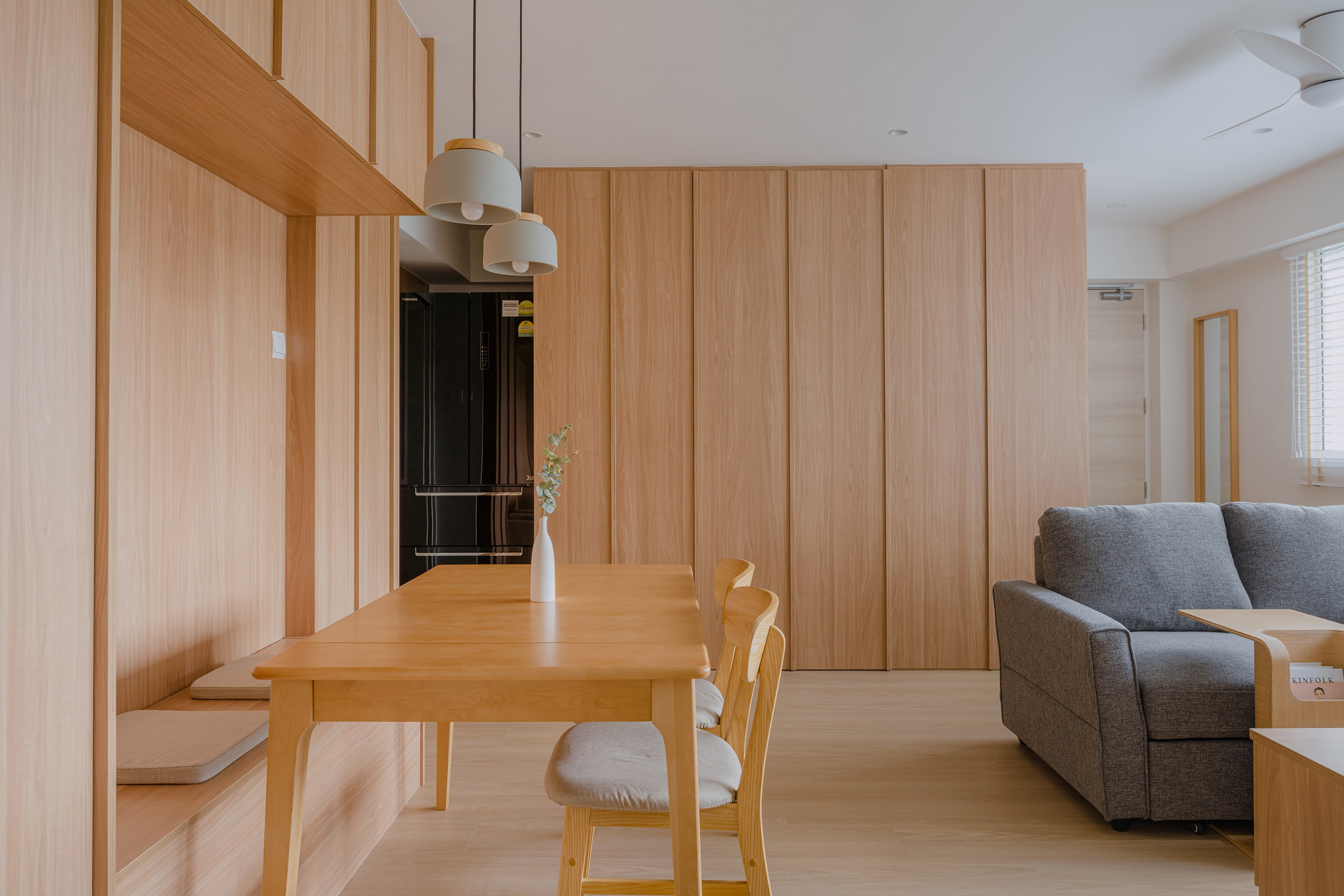 The pragmatic approach to the kitchen's overhaul can be seen from the major changes right down to the minute details.

Other simple but thoughtful details you'll find here include cabinetry with niches for specific appliances like the microwave oven, and the power points are built in these niches, which not only frees up countertop space for food prep, but keeps it clutter-free as well.

The master bedroom needed to be a cosy but still functional retreat for the homeowners.