This IG-Famous Interior Stylist Is Fully Booked Till Next Year, But She's Launching An Online Course So You Can Style Your Home Like A Pro  
She'll reveal expert tips and even insider secrets to help you make your home look as Insta-worthy as the ones she designs.
If there's someone who knows a thing, or five, about designing Insta-worthy homes, it's Priscilla Tan.

The New Zealand-based Singaporean interior stylist and designer is better known to her 40.8k Instagram followers by her handle @Styledbypt, where she documents the Instagrammable homes that she's designed and styled in the past three years that she's been in the business. The 36-year-old interior stylist has amassed legions of fans for her signature charming, cosy, and contemporary home design aesthetic, as well as the heaps of insightful home décor tips that she shares regularly (she also shares some home styling hacks here).

8Days.sg
over Zoom from her home in Wellington.
It may be hard to believe, but this interior aficionado is entirely self-taught, though it helps that she's always had a keen eye for design — she was formally trained in fashion design and had her own clothing line before becoming a jewellery designer. She landed her first home styling gig when a friend was so impressed by how Priscilla had zhuzhed up her own flat and asked her to give hers a makeover as well. Subsequently, as she started getting more home interior projects, Pris decided to quit her job and do this full time.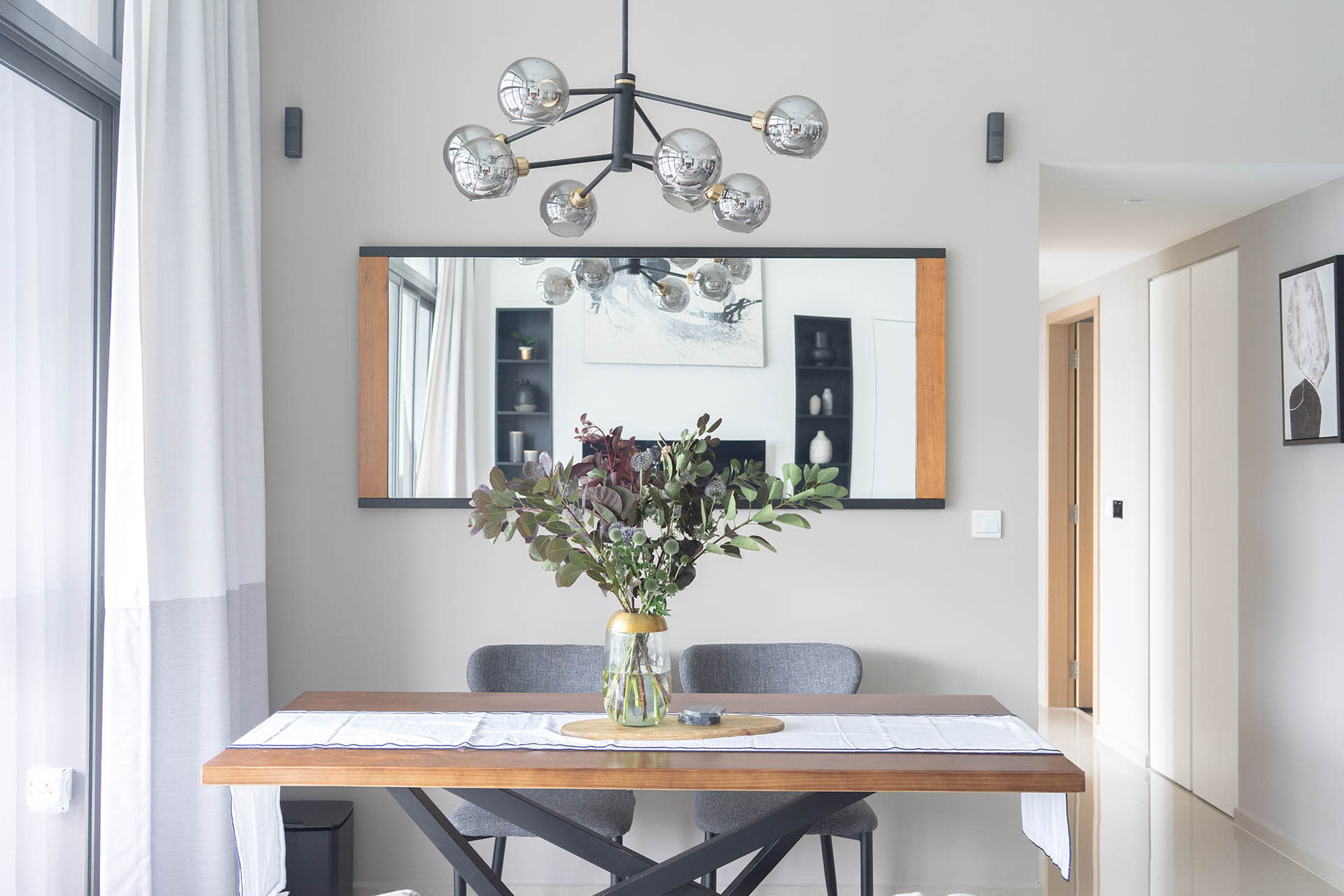 An online course for you to learn how to give your home a makeover like a professional

While she can't take on more clients at the moment, there's still a way to get your home looking as Insta-worthy as those seen on @StyledbyPT. Priscilla is launching the inaugural StyledbyPT home styling online course, which will span over five weeks beginning Aug 16. It's priced at $350 and registration closes Aug 14.

dress up and style a home
that isn't just Insta-worthy, but practical as well. It covers five topics, from professional tips on mixing and matching colours, to step-by-step guides on how to dress up walls and even professional insights on picking the right furniture pieces.
Lessons and tutorials are delivered weekly via pre-recorded videos, and each week ends with a live Q&A with Priscilla and a guest speaker about the week's topic. There are also workbooks, checklists and other resources to keep you on track, as well as a private Facebook group created for students to share ideas. On top of that, Priscilla will provide what she calls a "little black book" of resources which includes where she sources for items.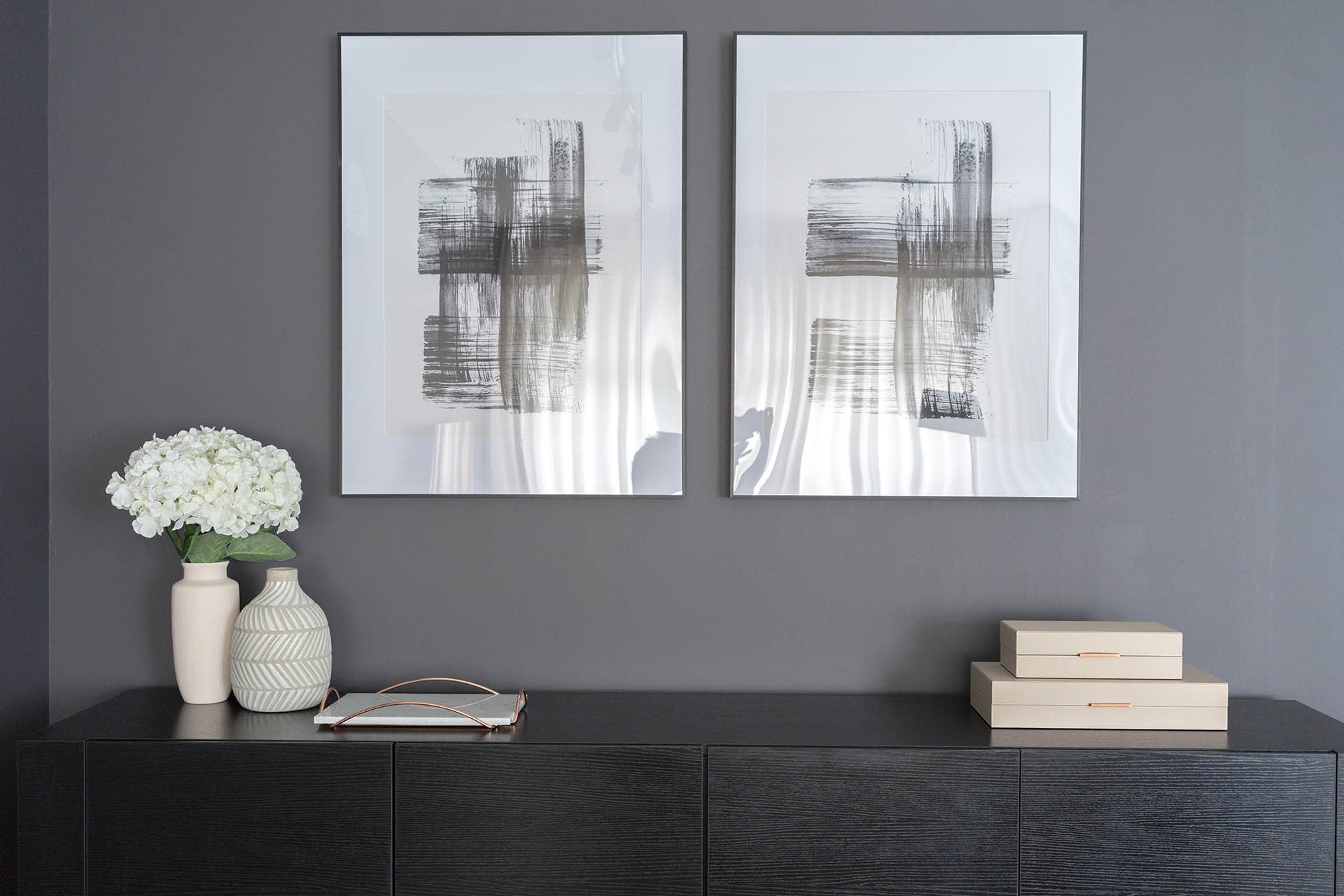 The idea to launch her first online home styling course was borne out of weekly Q&A sessions she's been doing on Instagram for the past year, where people could submit their questions about sprucing up their spaces and she'd reply with tips and pictures to illustrate.

"Some people can afford to hire an interior designer, while some can't. Others want to work with whatever they have in their existing homes. I wanted to reach out to different groups of people like that, and I thought that by doing a course like this, people can do it in their own time, and they don't need to spend as much money as they would if they were to engage someone [professional to do it for them]," she explains.

"It'll be my biggest joy if the course helps people to be able to create small styling corners or redo their own spaces at home with the ideas I have."

The Styling Guide by PT online course is $350. Registration ends Aug 14. Sign up here.
Photos: Courtesy of Priscilla Tan