Constance Song Tells Us About Her Daughter And That Racy Star Awards 2012 Dress
She's keeping mum about her kid's name for a good reason, okay?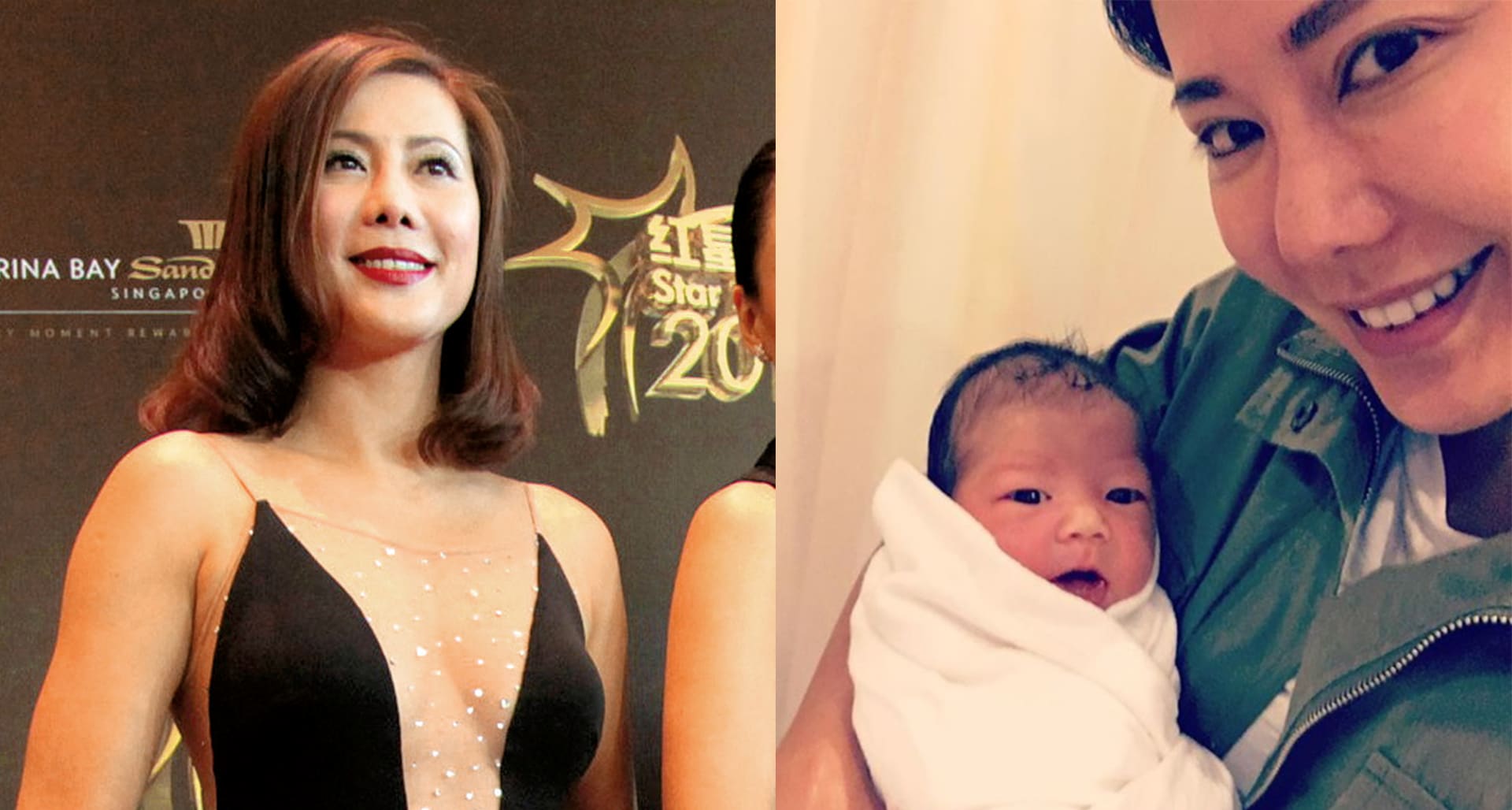 Now that Star Awards is right on the horizon (this Sunday!), it got us thinking about our awards' most memorable outfits. Outrageous? Check! Quirky? Check! A sleek gown with sheer panels cut to there? Well hello, Constance Song.

Or should we say, one of the yummiest mummies in the biz.

Yep, the low-profile Tanglin actress-restaurateur, 42, quietly gave birth to her first kid last May (how did she even hide her pregnancy?) and all but Joanne Peh'd the media: other than the fact that she popped a daughter, Constance has kept, er, mum about the baby's name, the little tyke's photos, the father's identity and even her marital status.

But first, That Dress That She Slayed. The S$8,000 one that Constance splurged on in the US on a whim and wore to the 2012 Star Awards. "I will go out of shape, but it will never go out of fashion," she jokes. "It was perfect for the Star Awards because it created such a huge response. And it fit so well I didn't even have to worry about [a wardrobe malfunction]. I don't remember if I had to use [boob tape]. Maybe I did, just to be safe (laughs)."

Oh, and after raising the temperature at the 2012 bash to onsen levels, Constance says she has not worn that dress out since. "I only wore it once. It's hard to wear it out again 'cos [it's so memorable that] everyone knows you have already worn it!"

Or maybe she could pass her fab wardrobe to little Constance Junior, who's now almost a year old, next time?

8 DAYS: Congrats on becoming a mum! How has motherhood been treating you?
CONSTANCE SONG: I find that time flies. It really passes too fast! I am trying to enjoy every minute [of motherhood]. It's a joy seeing my daughter grow up.

You run Spanish tapas sake bar Bam! and also juggle filming for Ch 5 drama Tanglin. Are you one of those super-achiever mums?
I look at other people raising their kids and they make it look so easy. I don't know how they can have so many kids! I cannot handle even one. There are more things to do than what you'd expect [ when it comes to parenting]. I have no time for other things. You have to wake up so early to take care of your kid. So I have to start delegating things to other people to do. Everything is all about my daughter now. I have to manage lor, no choice.

Does your partner help with childcare?
Of course he does. [As for his identity], I would like to keep that confidential. My parents and my helper also help take care of [my daughter]. She's pretty active. She's not the si wen [Chinese for 'demure'] kind. She's still learning how to walk now, so I think soon I'll be running after her (laughs).

Were you trying for a kid for a long time?
Well, I don't force this kind of thing [to happen]. If you have it, you have it. Or you don't. It's a natural thing [to have a child]. It's a wonderful feeling.

Why keep her name a secret?
Joanne Peh does that [for her kids] too! (Laughs) Some artistes are very open about their kids. But I'm not, 'cos I want my girl to grow up like the kid next door. I don't need attention on her and I don't think it's very nice for a child to [be privy about fame]. What if I don't guide her properly and she grows up and says things like, "Oh my mummy is blah, blah, blah"? I don't want her saying things like that. But it's not like I'm [hiding her from everybody]. If I'm out with my daughter and bump into reporters or my friends, I'll be proud to introduce her to them.

You can vote for Constance's outfit here in our Most Memorable Star Awards Outfit poll.

Catch Star Awards 2018 on April 22, Sunday, 7pm, Ch 8. It will be followed by Star Awards 2018 – Post Show Party at 10.30pm.