[Video] Comedy Or Drama — Oscar Isaac Reveals Which Is Harder To Do In His New Marvel Series Moon Knight
Watch our interview with Oscar Isaac where we professed our love for his beard.
There's a funny story of how Oscar Isaac got involved in Marvel's latest Disney+ series Moon Knight — he wanted nothing to do it with.
Then again, you can't blame him: the last time he was in the Marvelverse was 2015's X-Men: Apocalypse where had an " excruciating" time "encased in glue and latex", playing the titular villain. Plus, after turns in big-budget, VFX-driven extravaganzas (Star Wars sequel trilogy, the Oscar-feted Dune), he wanted to impose a moratorium on green-screen-reliant narratives and stick to grounded human dramas (homework: watch Isaac in The Card Counter or Scenes from a Marriage).
That was until he heard the Moon Knight pitch by Mohamed Diab, the acclaimed Egyptian filmmaker (best known for such social-political pictures as Amira and Clash) and Hollywood blockbuster newbie.
"I had to convince him," Diab, 44, recalls with a dry laugh, chatting with 8days.sg on Zoom.
"He saw my films, and he asked me, Mohamed, what the hell are you doing here? I want to make intimate films. You want to make intimate films. Why are we doing this? I told him we can do our intimate film — [but] with big budgets." Sounds intriguing.
Based on a character who's been around since 1975 (Werewolf by Night #32), Moon Knight follows Steven Grant, a mild-mannered Brit working in a museum gift shop, who discovers he has Dissociative Identity Disorder and shares a body with Marc Spector, an American mercenary and the ruthless avatar of Khonshu (voiced by F Murray Abraham), the Egyptian god of the vengeance. And amid the mayhem lies a compelling character study.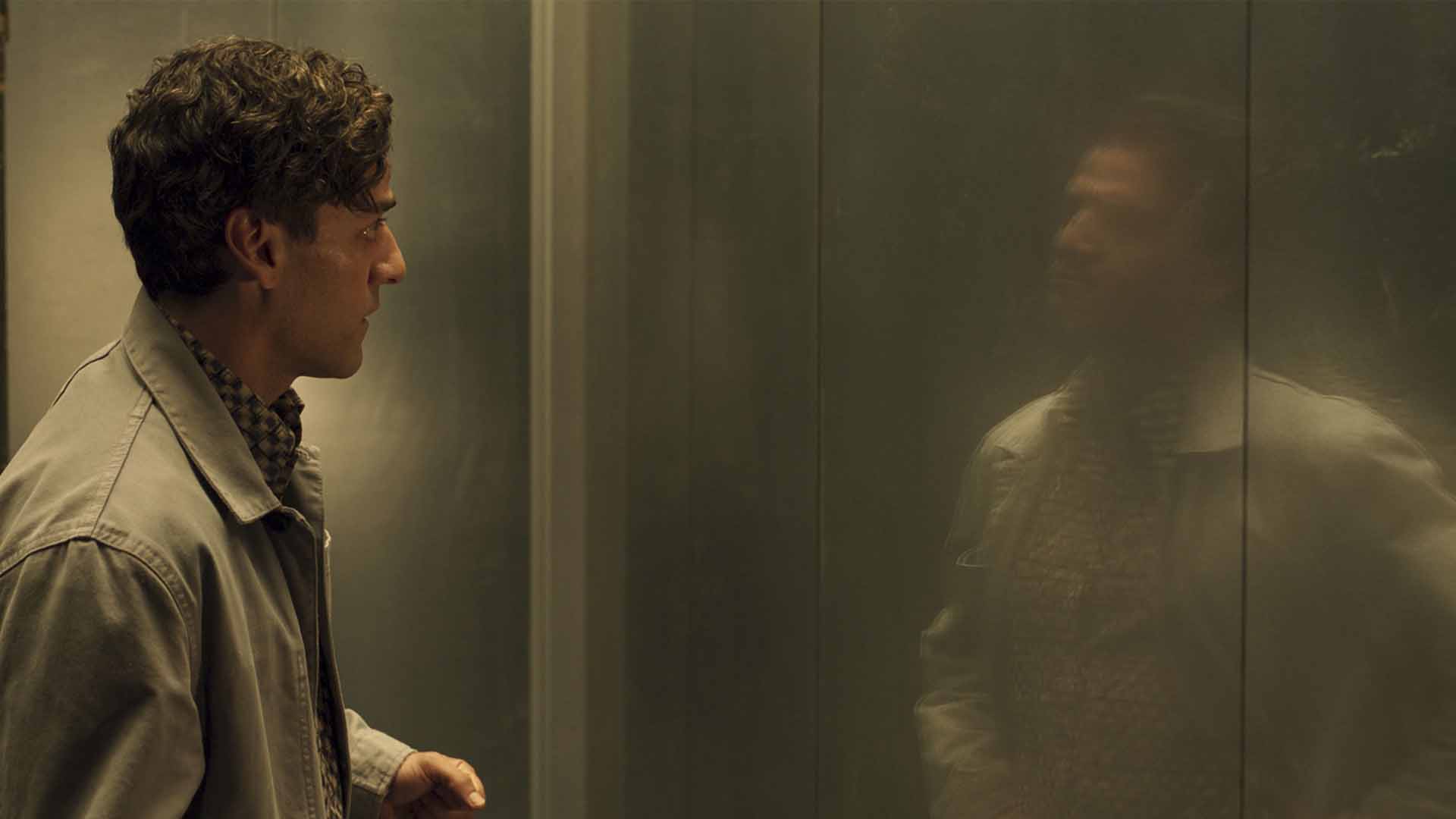 "This was a real opportunity to do something completely different, particularly say in the Marvel Cinematic Universe," says Isaac, 43, during a virtual press conference. "To use Egyptian iconography and the superhero genre and this language to talk about this internal struggle that his person is having."
For Isaac, what drew him to the project isn't Steven Grant/Marc Spector's powers but his flaws. "Superheroes are only as interesting as their vulnerability," says he. "That's why Superman is interesting because of Clark Kent to me, not because of his superpowers.
"I love it that you get to know who Moon Knight is through the eyes of Steven Grant — you're brought into a world he is not aware of and slowly comes to realise that he is not in control of his own life."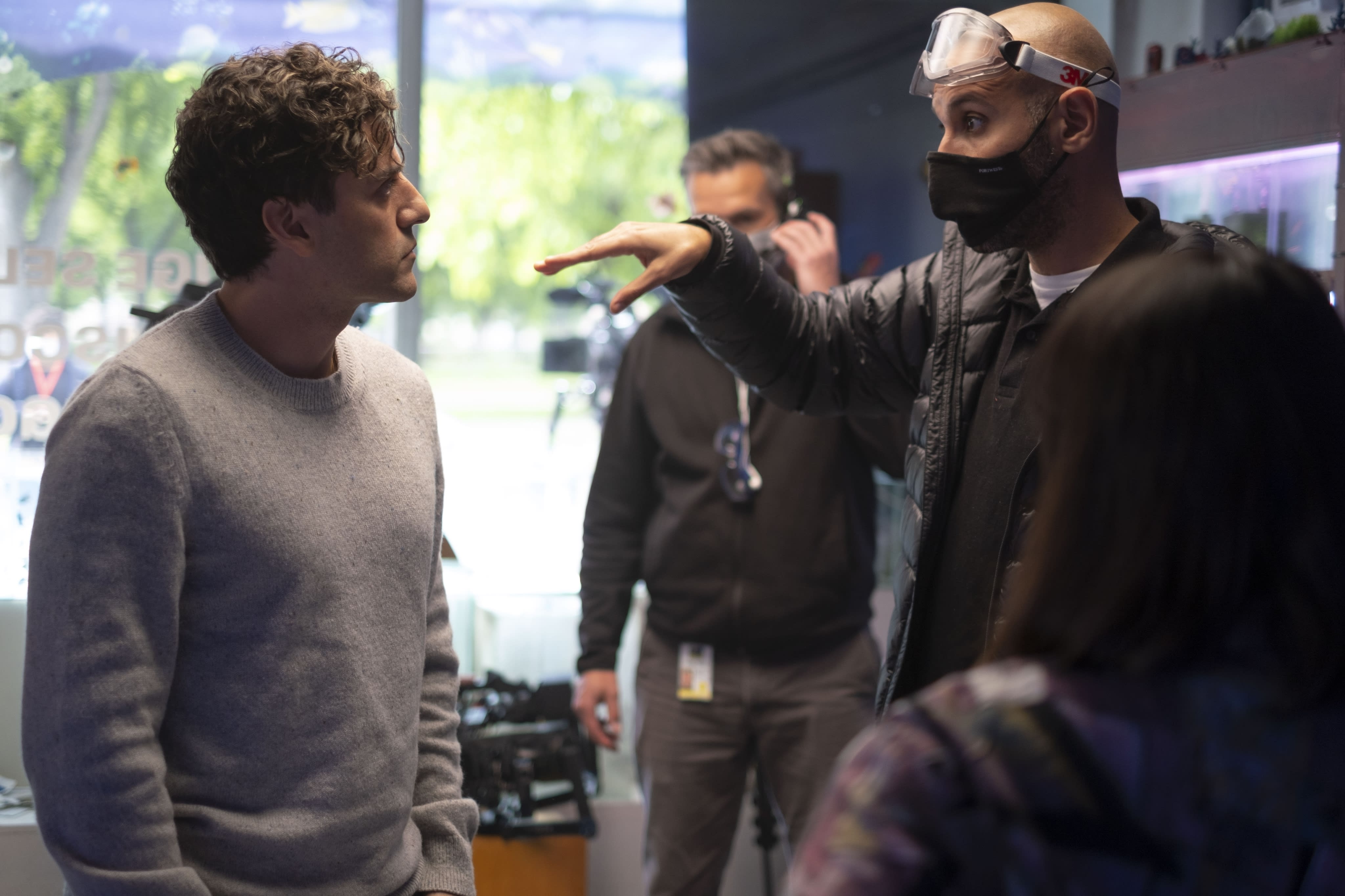 Concurs Ethan Hawke, who plays Moon Knight's adversary, cult leader Arthur Harrow, whose fealty to the goddess Ammit takes him a destructive path. "There's countless stories of mentally-ill villains and we have a mentally-ill hero," says Hawke, 51, at the press con. "And that's fascinating because we've now inverted the whole process – and now as the antagonist, I can't be crazy because the hero's crazy. So I have to kind of [try to be] a sane lunatic or a malevolent force. And that was an interesting riddle for me to figure out: how to be in the same dynamics with that Oscar was doing."
Elsewhere, for Diab — who directed the four episodes of the six-part series, with duo Justin Benson & Aaron Moorhead helming the remaining — playing in the MCU sandbox afforded him the opportunity to authentically portray his homeland and culture onscreen.
"As an Egyptian, we always see us or the Middle East depicted in a way that is, we call it Orientalism, where you see us as exotic and dehumanised — the women are submissive and the bad are bad," Diab explains. "We wanted to break those tropes [with Moon Knight]." That why it was crucial to cast Egyptian-Palestinian actress May Calamawy as Layla El-Faouly, an archaeologist embroiled in Steven/Marc/Moon Knight's adventures, and see that world through her eyes.
Looking back, Diab says, "I hit the jackpot. If there's one project I wanted to direct in the Marvel universe, it would have definitely been Moon Knight, the complexity and the chance to play with all the genres — a show every director would dream of."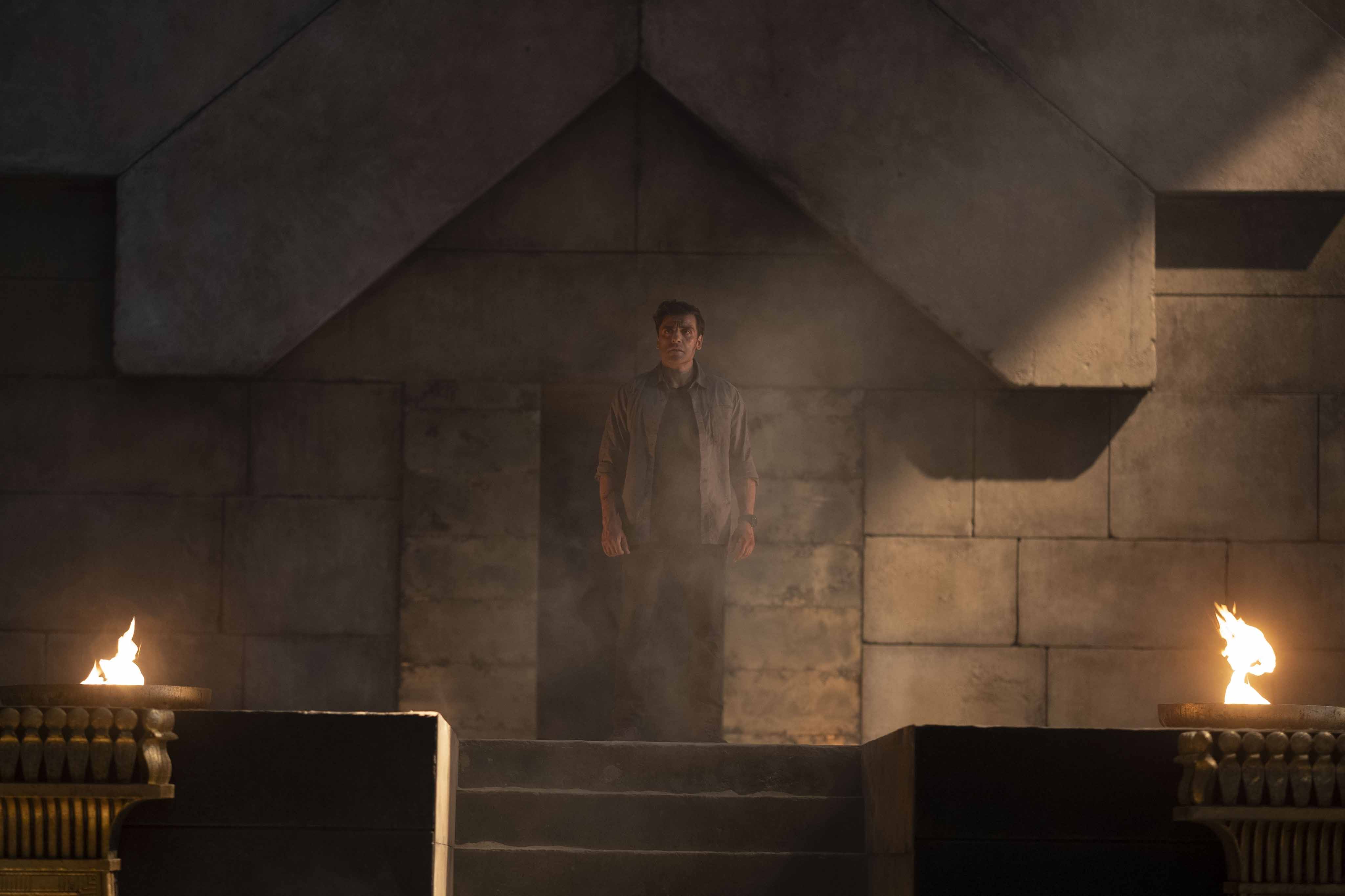 For viewers, Moon Knight is unlike anything there's come before — a weird blend of horror, comedy, action and horror. If Raiders of the Lost Ark and Venom had a baby, Moon Knight would be that bundle of joy. We aren't even sure where and how it fits into the larger MCU, at least not from the four episodes previewed.
Then again, this is how Marvel rolls: constant reinvention. Just when you're down with superhero fatigue, it brings in new blood to do something different and unexpected, like Isaac flexing his rarely-seen comedy muscles as Steven as he tries to make sense of the supernatural mess he's in.
Here, we ask Isaac, which is easier, comedy or drama? That, if there were any discussions to grow his gorgeous beard for the duelling characters of Steven and Marc.
Moon Knight star Oscar Isaac talks duelling personalities and that gorgeous beard of his.
Photos: TPG News/Click Photos, Marvel Studios, Gabor Kotschy