Chinese Actor Xu Hai Wei, 37, Returns To His Hometown To Sell Vegetables; Responds To Netizens Who Describe Him As "Pitiful"
He's just doing what he wants, okay?
Recently, Chinese actor Xu Hai Wei, who has acted in dramas like Peace in Palace and Under the Power, shared on his social media that he returned to his hometown to become a vegetable seller.
Sadly, that sparked rumours that the 37-year-old actor is out of work, with some netizens even claiming that he is "living in poverty" now.
According to Hai Wei, his experience is just part and parcel of being in showbiz. 

"An actor's job is very unstable. Once [they] wrap up work on a show, [they] may not know when's the next time they will work again," he said.
He also revealed that he moved back to his hometown a while ago, saying that the pandemic had led to fewer job opportunities, and that the standard of living in the city is too high.
He now only returns to the city when work calls.

Hai Wei says living in the rural areas can help cut costs, and he also has  more time to help his family out.
Since the start of this month, Hai Wei has also set up a stall on the streets to sell vegetables.
The actor, who's been posting about his agricultural experience on social media, also graciously responded to netizens who can't seem to wrap their heads around his career choice.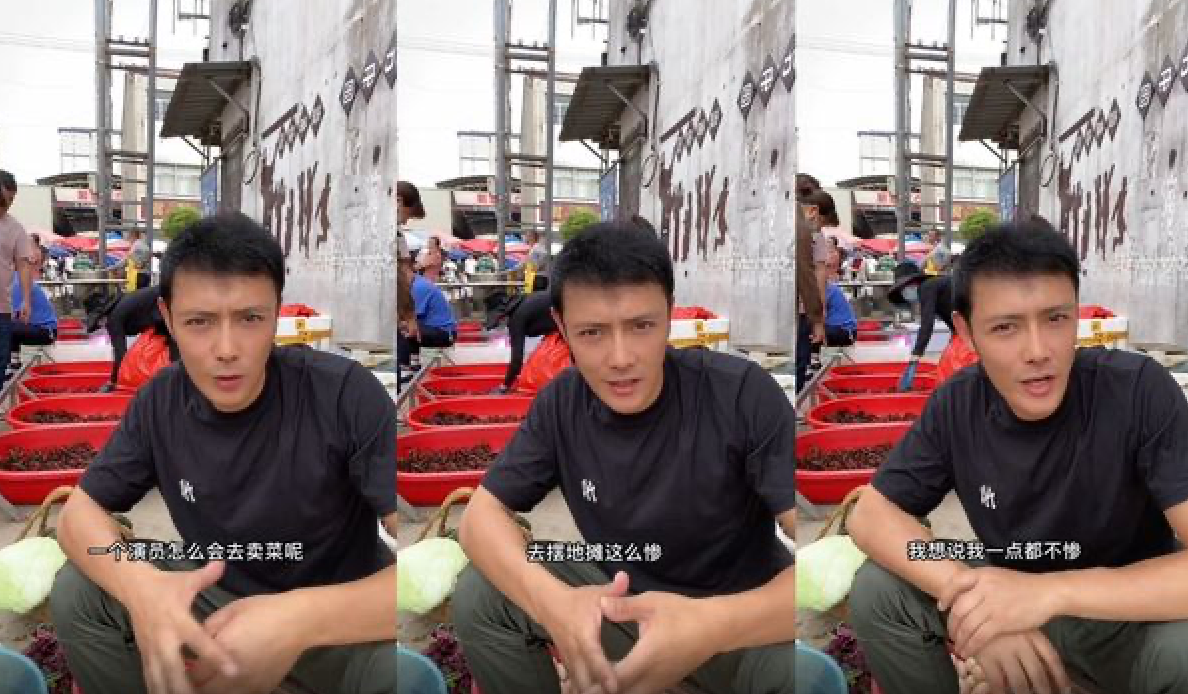 "There are always people who question why an actor would want to be a vegetable seller, they say it's very pitiful," lamented Hai Wei.
"I want to say that there's nothing pitiful about it at all. I approach it level-headedly and with no baggage. You adapt to your surroundings. On set, you are working for someone. When you remove your costume and head home, you are just like everyone else, a normal person. Because my family lives in the village, there are a lot of things at home that if you don't do, someone at home will have to do it. It doesn't have anything to do with money."
The actor also thanked everyone for their support, adding "Every person who's working hard for a living, no matter what line they are in, deserves to be respected."
Photos: Xu Hai Wei/Weibo, Zaobao.com.sg