Netizens Say Wong Cho Lam Looks Like A Flower Boy Next To His Wife Leanne Li On Red Carpet; The Couple Agrees That He Does
Cho Lam and Leanne are clearly not bothered about those jokes about their height difference. 
Recently, Hongkong actor and TVB's Chief Creative Officer, Wong Cho Lam, 42, and his actress wife Leanne Li attended one of China's most important galas of the year: Weibo Movie Night.
At the event, Leanne, 37, stunned in a glamorous white off-shoulder gown while Cho Lam wore a classic black suit.
Ever the gentleman, Cho Lam was snapped holding up the train of Leanne's gown while they walked the red carpet. 
Sounds cute, right?

Netizens, however, didn't think he looked too happy doing so.
While the 1.72m-tall Leanne towering over her 1.62m-tall husband has been a running joke for years, netizens still couldn't stop themselves from teasing the couple about the jarring height difference.
This time, they compared Cho Lam to a flower boy at a wedding.
"Why does the flower boy look so upset?" joked one netizen. 
Thankfully, the ever sporting couple took these jibes with grace.
In fact, Leanne and Cho Lam even made fun of themselves on Weibo.
In her recent post, Leanne shared a picture of her with Cho Lam at the event, writing: "Hello, my flower boy".
Cho Lam then replied with a childhood picture of himself (see below) along with this comment: "I'm a professional when it comes to being a flower boy."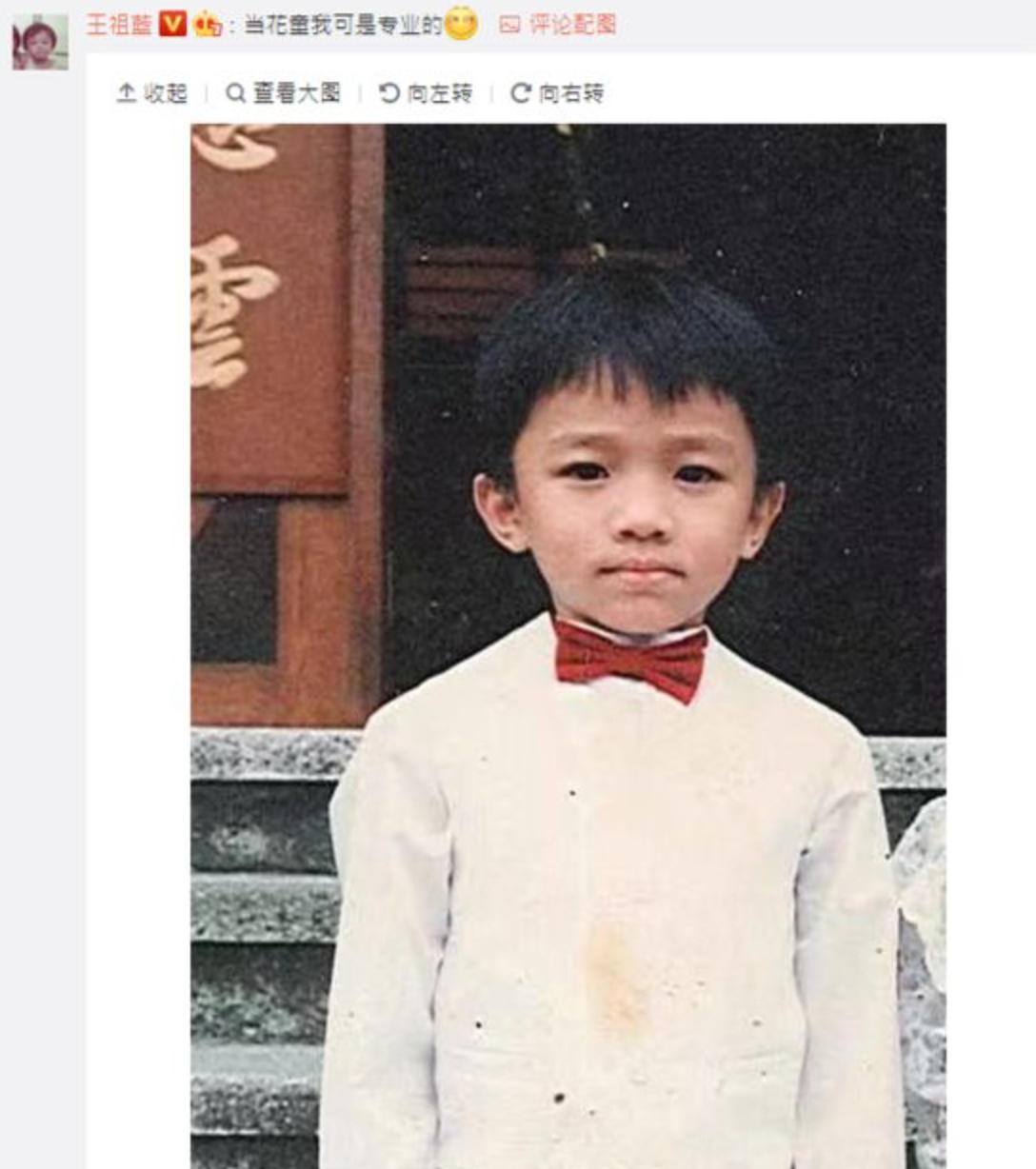 Photos: chinapress, hk01