TVB Starlets Likened To "Beer Ladies" After Sexy Dance Performance At TVB Anniversary Gala
Their costumes do look awfully familiar.
At the recent TVB Anniversary Gala, Heavenly King Aaron Kwok wasn't the only one whose performance got everyone talking. 
Serving up a dance routine as well were TVB starlets who were all former Miss Hong Kong contestants, including Carmaney Wong, Maggie Leung, Yancy Wong, Virginia Lau and Vivienna Lai.

Their performance, titled 'Beauty And The Beat', was unforgettable, to say the least. 
Halfway through the item, the ladies, who were wearing blue cropped jackets and tiny white skorts, unzipped their outerwear to reveal their blue bras.
The highlight of the performance, however, was when 51-year-old ex-TVB actress, Amy Fan, who took part in the 1991 Miss Hong Kong pageant, strode on stage to join in the dance. 
Dressed in a black mesh-top and leather shorts, Amy almost stole the show from her much-younger colleagues.
After the performance, though, all netizens seem to focus on was the outfits the women had on, with many saying that it reminded them of "beer ladies". 
What do you think?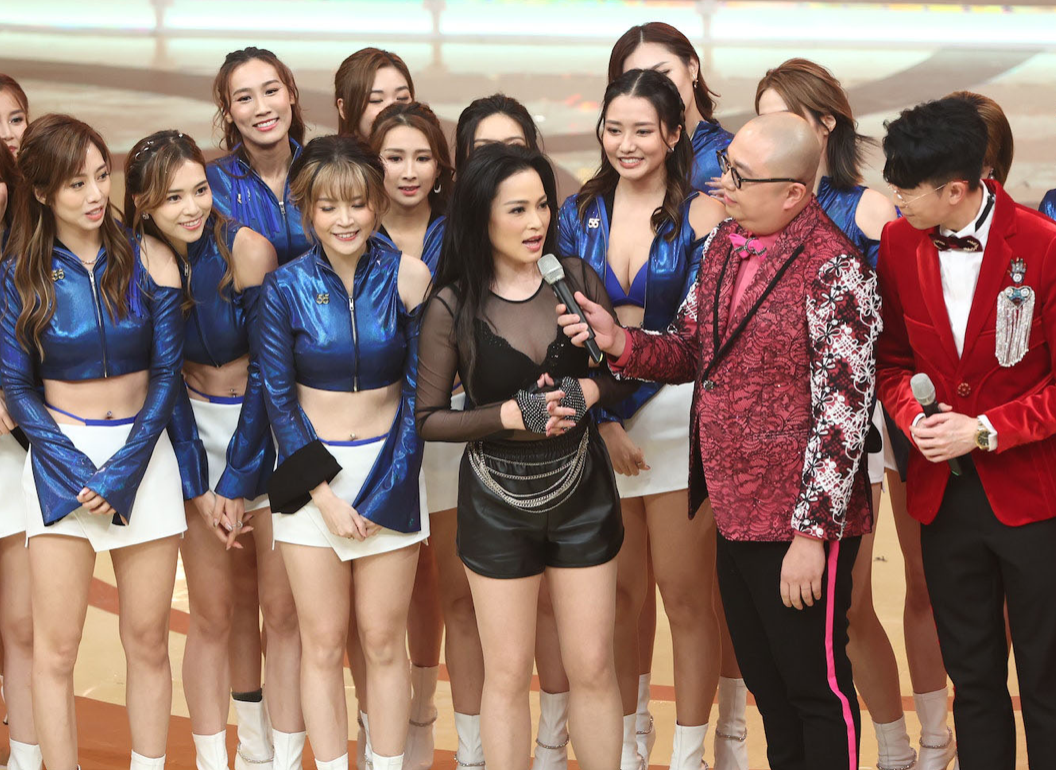 Photos: sinchew