"Just Wake Up Earlier Lor": Sonia Sui Allegedly Says To Neighbours Who Complain That Her Kids Are Too Noisy In The Morning
Sonia's neighbours have now brought the case to court after multiple failed attempts to communicate with Sonia and her husband Tony.
Taiwanese actress-model Sonia Sui, 42, and her husband Tony Hsieh, 43, are reportedly involved in a legal dispute with their neighbours who had repeatedly complained that the couple's children —  Max, seven, Lucy, five, and Olie, four — are too rowdy. 
"Sonia Sui is an extremely popular public figure but she allows her children to make so much noise," said the Sonia and Tony's neighbours, who are known only as Mr and Mrs A.
"We have tolerated it for half a year and have spoken to them politely many times, but communicating with them didn't work so we can only bring this to court," reasoned the neighbours.
In an interview with Taiwanese media ETtoday, Mr A revealed that their estate in Taipei's Zhongshan District is very serene as it doesn't have many households. 
He shared that Sonia's family bought the apartment above theirs for TW$140mil (S$6.2mil) and had moved in last July. 
Mr A was initially very happy when he found out that a celebrity is moving into the estate as he thought it would increase the value of the houses there.
Little did he know that his nightmares would begin. 
According to Mr A, Sonia's three children start running up and down the stairs and around the house, playing the piano and making a lot of noise every morning from 6am.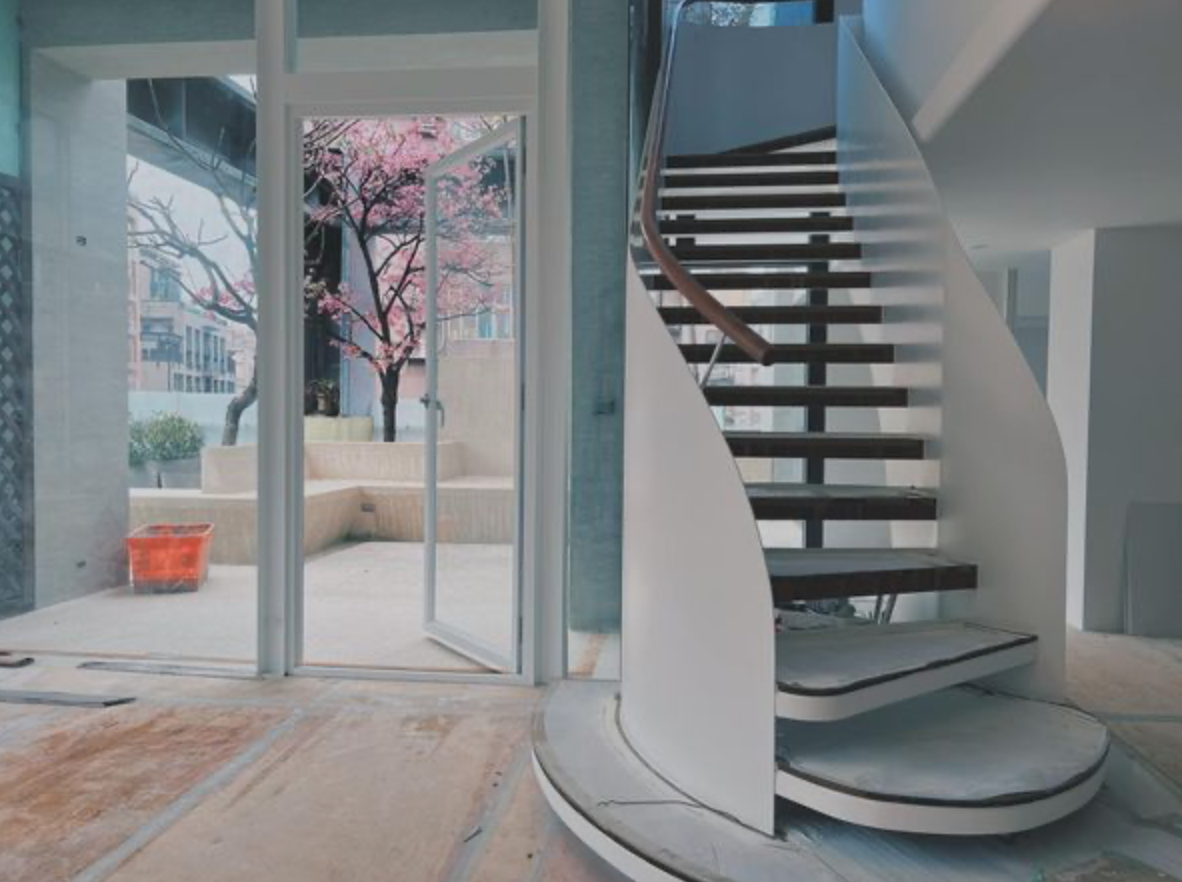 On top of that, the 30-year-old building they live in is built with  reinforced concrete and has a flooring that is only 12cm thick, which is why the children's trampling creates a banging sound that has caused Mr A's family great distress. 
To make things worse, Sonia apparently isn't apologetic about the disturbance her children are causing.
It was said that Mrs A previously informed Sonia of her children's behaviour when she bumped into her one day. 
However, Sonia simply shrugged it off with: "Children at this age are very hard to control. You guys just wake up earlier lor!" 
Since that didn't work, Mr A decided to reach out to Tony instead.
Mr A shared that Tony was initially willing to help resolve the issue, but that didn't last for long. 
That compelled Mr A to send an ultimatum to Tony.

"After communicating the last time, you said that you'd try your best to ask your children to be less noisy and would ask your helper to restrain them, but sadly that only lasted for a while," said Mr A.
"Your house was very quiet that day I bumped into you, but after that, we were still consistently disturbed by the trembling of the floor and the piano sounds every morning and are unable to sleep. This continues to severely affect our family," he added.
This time, Tony retaliated.
Instead of apologising, Tony asserted that Mr A's accusations were "full of incorrect information."
He also accused Mr A and his family for harassing him and Sonia since they moved in. 
Not willing to compromise this time, Tony retorted: "Don't speak to me, speak to my lawyer!"
Photos: CTWANT, grinews, starettoday, mombaby