Sonia Chew, 26, Is Dating A 40-Year-Old Investment Banker And They're Making It Official Here
The 987 DJ's two-month-old relationship isn't even Insta-official yet, but it's now 8 DAYS-official.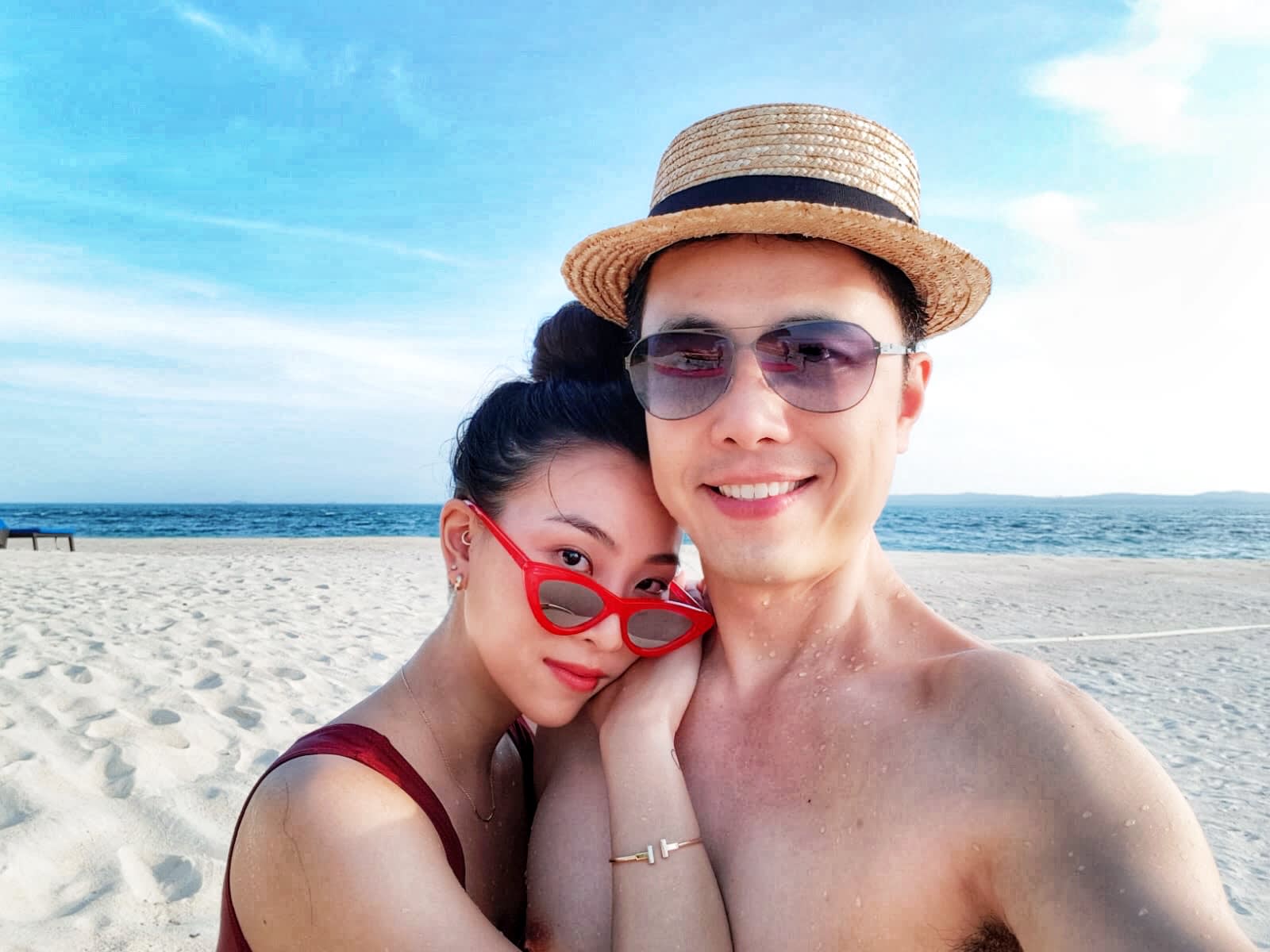 When we interviewed Sonia Chew for her 8 DAYS cover with Joakim Gomez — it's out this week on newsstands! — the 26-year-old radio jock let slip a tantalising tidbit. We were talking about 25-year-old Julie Tan possibly dating 18-year-old Calvert Tay (it turns out they're not actually dating, which makes the whole Hong Huifang and Pan Lingling saga even more… bizarre), when she says, "Anyway, I'm not one to judge the age gap between Julie and Calvert, 'cos I'm dating a guy who's quite a bit older than me."

Woah. It's not every day an artiste volunteers info about who she's seeing. Usually, trying to get a celeb to spill on his or her relationship status is met with a non-committal laugh or a "I'd like to keep it private." But here's Sonia telling us about her 40-year-old investment banker beau like it's NBD, and how they just got together officially a couple of months ago. In case it was off the record, we messaged her after the interview to check if we can run the news about her new man. "Hahahah sure" was her reply. And then, "U no need photo or anything right hahaha". Um, sure we do! Can or not? "I check if he's cool with it."

It turns out Jeremy Sng, 40, investment banker, is one hella cool guy, hence the pics you see here. And there's a good reason Sonia is being so open about her budding relationship. Besides the fact that she's just a damn cool girl and one very chill babe, and a new breed of millennial celebrity who's so much more used to displaying her life on social media than the generation of stars before her, Sonia tells us, "I've dated guys who are insecure, 'cos in my line of work, I go to a lot of events and parties and meet a lot of people. So talking about the relationship and being open about it is one of the ways I can make [my current boyfriend] feel secure. This is one of the things I learned with my previous relationships [where I wasn't so open about who I was dating.] He told me, "I'm happy you are proud to talk about us."

So there you go… Being open and not hiding things makes people feel secure. It also satiates others' kaypoh curiosity and gets them off your back. Besides, why hide a thing that makes you so happy?

8 DAYS: So how did you and your new boyfriend meet?
SONIA CHEW: It's super random. It was kinda on a work trip. I was hosting this singles cruise. I had just come out of a one-year-plus long relationship and I wasn't looking for anything — you know when you're still talking to the ex and you're in that weird place where it's hard to let go. So there were like 200 single people on the cruise, and I was there to facilitate the activities. Clearly, it was the last place you'd expect to meet someone! I got one of my girlfriends to follow me, and we were saying how funny it would be if I met someone there. (Laughs)

Life is funny sometimes!
Yes so during the safety briefing, he came up to me and said, "You must be the DJ that everyone is talking about. He had no idea who I was, that I was a radio deejay. I thought he was with the events company, but it turned out that the person running the event was his good friend and he was just helping out. He never told me what he really did until after the cruise. So nothing much happened during the cruise — we were just talking and it was great but I thought it was nothing. He had also just come out of a relationship.

So then what happened?
So when we came back he asked me out. That was about three or four months ago and we've officially been together for a couple of months. Actually I was the one who sorta made the first move [to make it official] — I was having a meeting with Drea Chong and I accidentally said to her: "This is my boyfriend Jeremy." It just sorta came out. He said that when I introduced him as such, he felt like a teenager again. (Laughs)

So cute. So the age gap is no problem at all?
His humour is super corny and young, and it's really not a problem. He's as corny as me, if not cornier! (Laughs) I need someone more mature — I feel like I'm slightly beyond my years, perhaps 'cos I've been working for a while now. I asked him, "Is it strange? Are your friends making fun of you?" (Laughs) But omg, his music references — so I was saying something like, "Oh, it's a total eclipse tonight" and he was like, "Total eclipse of the heart." I was like, "Omg that's a super old song!" And he laughed and said, "Is the age gap showing?"

Is what you do, and you being in showbiz, a bit of a culture shock for him?
Yeah, it's super different from what he does and a total culture shock. But he is willing to find out more and learn about what I do. He respects what I do and finds it all very interesting. He's like, "Every time you do your thing — it's so cool!" (Laughs) He would use his lunch break to watch my travel show, Travel SSBD, and he'd tell me, "This is so funny."

So he's okay with you talking about your relationship to the media?
Yeah! I was super surprised. I was like, "Are you sure?" He's like, "Yeah, I'm happy you are proud to talk about us." I've tagged him in Instagram Stories but never posted a pic of him. So you guys have first dibs! And he's posted a pic of us but his account is private. You know boys and Insta. (Laughs)

So you're not Insta-official yet, but you're now 8 DAYS-official.
(Laughs) Yes, I've been thinking about posting a pic but I don't know which one also. He's not sensitive about [keeping things super private and all] — when we talk into a restaurant, sometimes he knows more people than me. He's super sociable. He finds it fascinating when people recognise me and stop me for photos. And sometimes if the restaurant people know me, they'd be like "This wine is on the house" or something and he'd be like, "Woah, this is so cool." (Laughs)

With his job, I'm sure he doesn't need free wine or free anything.
(Laughs) Yeah, I didn't know he was an investment banker till the day we got off the cruise and he went to change into his suit and he was like, "I'm going to work now" and he was going to Shenton Way. I was like, "Aren't you with the events company?" (Laughs) I guess ambitious people attract me, and for someone my age, I'm a workaholic and very driven.