SHINee Bandmates Lay Kim Jonghyun To Rest
Family and friends were overcome with grief at the late K-pop star's funeral.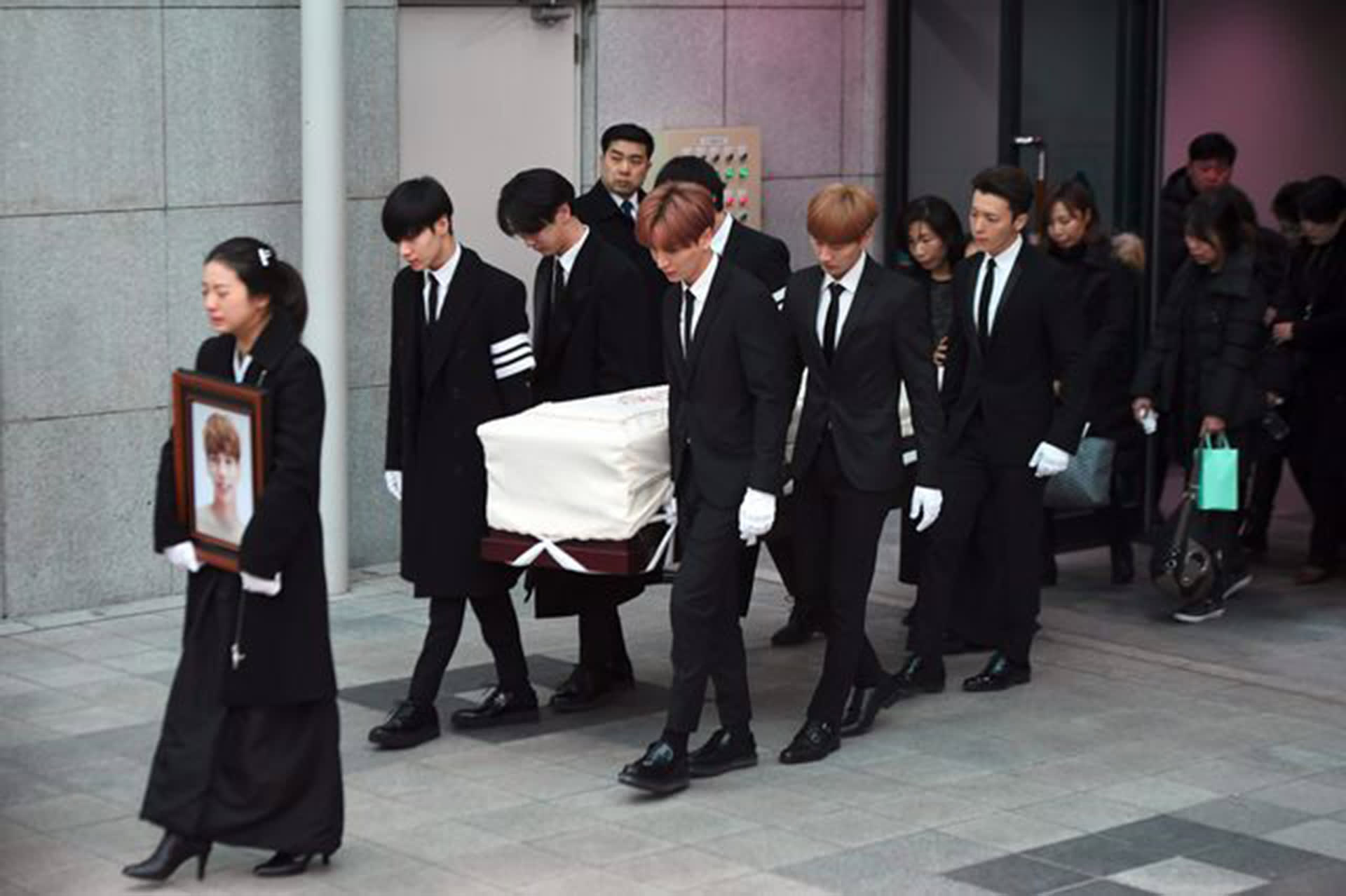 This morning (Dec 21), SHINee frontman Jonghyun was laid to rest by his closest friends and bandmates. The 27-year-old K-pop star committed suicide following a long battle with depression. He had confessed in a note written to his good friend Nine9 from K-pop group Dear Cloud that he was "broken from the inside", "exhausted" and "the life of fame was never meant for [him]. The procession marked the final farewell to the star.
Jonghyun's sudden death came as a huge shock to K-pop fans all over the world. In Singapore, hundreds of Shawols (SHINee fans) gathered at Hong Lim Park on December 20 to pay tribute to Jonghyun, bearing flowers and letters, and releasing white balloons into the sky.