Moses Chan Tells Netizens Not To Scold Roger Kwok For Pulling Down His Mask, Says The Latter "Was Just Being Friendly"
There's a reason Moses is known as Mr Nice Guy.
Last week, Hongkong actor Roger Kwok, 57, was slammed by netizens for pulling down Moses Chan's mask during an interview. 
Netizens didn't hold back with their criticism, chastising Roger for being "rude" and "immature".
They also felt sorry for Moses, 51, whom they believe wasn't at all happy with Roger's actions. Moses is, after all, the most socially responsible (or should we say COVID-fearing) actor in TVB.

Moses recently addressed the incident at the premiere of his new movie Breakout Brothers 3.
"Don't scold him. He was just being friendly," said Moses, who emphasised that he and Roger are really good friends in real life. 

"Everyone had their masks off during the interview, so he just didn't want me to face the audience with my mask on." 
Moses also clarified that contrary to what netizens are saying, he wasn't feeling awkward but was just surprised by Roger. 
"If I was offended that he took my mask off, I would have put it back on, but I removed it as requested," he said. 
The actor went on to share that now that the pandemic is under control, he's okay with removing his mask, though safe distancing is still a must. 
However, he keeps his mask on when he's sleeping at home. 
"I have to work, so I treat myself as though I'm infected. It makes me feel more at ease," said Moses.
Putting the mask-pulling saga aside, reporters also noticed that he had a very cute cartoon plaster on the back of his hand.  -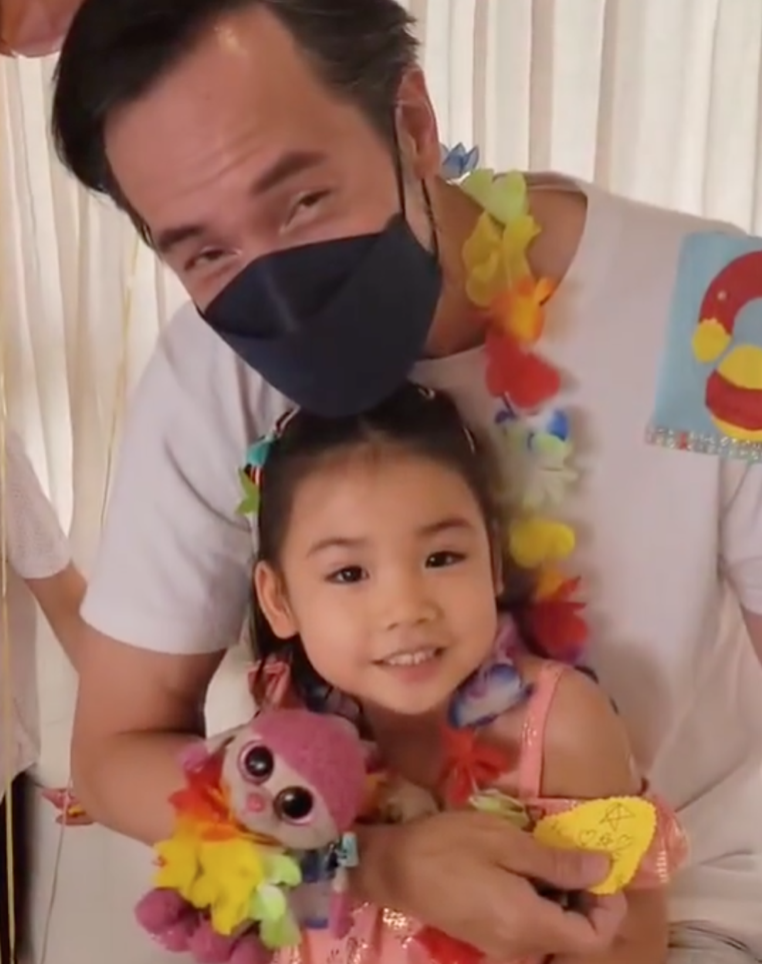 Turns out, it's a "symbol of love" from his five-year-old daughter, Camilla.

According to Moses, the girl was shutting the car door when she accidentally injured her dad.
He said: "I looked into her guilty eyes and she was about to burst into tears. [Then] she immediately went to get me a plaster."
"It was really so sweet, so I told her daddy's fine," added Moses. 
Moses Chan has three children with his wife Aimee Chan, 41: Aiden Joshua, eight, Nathan Lucas, six, and Camilla.

When asked if Camilla is a daddy's girl, Moses shared that all three of his children enjoy hanging out with him. 
"They're all clingy," he said, elaborating that his three kids have very different personalities, but they are all his "angels".
Photos: Moses Chan/ Instagram & Sinchew Daily