More Stars Tell Us Which All-Time Fave They Voted For
Being an All-Time Fave doesn't just mean you're popular.
There's a reason they're All-Time Faves – they're loved by all and sundry. We speak to some non-Ch 8 stars about who they voted for in our Favourite-est All-Time Fave poll and why they love them so.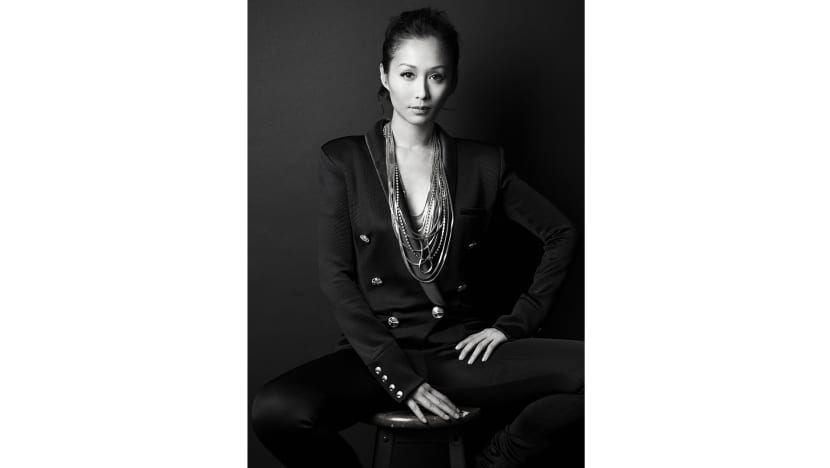 JADE SEAH
"Okay, easy lah. ZOE TAY, of course! She's always been my favourite, plus she's been gorgeous from day one — both inside and out. She's always very real and very kind to everyone, with no airs. One memory that stands out is my very first time walking the Star Awards red carpet. We had to ride limos to the start of the carpet, and she and I were put in the same car. She asked me how I was coping with the job and told me not to be nervous about the red carpet and to remember to smile. She also made sure I was ready before asking for the doors to be open. It stands out because I was nervous and very grateful to be put at ease by Ah Jie. It also stands out when not everyone is as kind — or as down to earth. If you're a star, you don't need the pomp and ceremony for people to know it."
IRENE ANG
"LI NANXING, XIANG YUN and MARK LEE. Nanxing to me is someone who is so enjoyable to watch. When he was young, he was just an idol, so handsome. But as he grew older, he's like Robert De Niro. I think when he's 80, he'll still be very charming. Like Anthony Hopkins.
I have a lot of respect for Xiang Yun. She is so humble and down-to-earth. What I truly like about her is how respectful she is of others. I have with worked with her before and I've seen how she carries herself. She taught me the importance of respecting your fellow crew. I wish she will give a class to all new artistes on how to stay in the industry forever. All these young people can learn a lot from her. Once we happened to be on the same plane and she walked all the way to my seat to say hello. I was like, "You know me ah?" and she said, "Yeah Irene Ang! I'm so honoured to be on the plane with you!" I didn't know how to react! I was like "But you are Xiang Yun leh!" I kiss the floor that she walks on! (Laughs)
As for Mark, he is a bloody good actor. As comedians we often get typecast, but he can not only play comedic roles, he aces his other roles too. He is also very respected among his peers. I think that is the true mark of some who has ascended the altar of All-Time Fave. It's not just about the number of awards you have won or how popular you are. I think the [All-Time Fave] award should be decided by an internal pool, like the Screen Actors Guild. Not everybody can qualify to sit on this altar. You must have paid your dues, you must have the ability, staying power, and of course, respect from the industry.
BOBBY TONELLI
"It's a tough pick 'cos Li Nanxing, Zoe Tay, Christopher Lee and Fann Wong all embrace the meaning of All-Time Fave. There hasn't been anyone like them. But if I have to vote for one, it would be LI NANXING. He has such a presence and he's someone younger actors can look up to. He hasn't aged at all too. I want his vitamin regime (laughs). I acted with him on The Ultimatum. I like to observe actors when I'm not in the scene and I remember being very fascinated by him. The subtlety of his acting, his understanding of the character… he knows how to bring the role to life. And I walked away thinking, "Wow, this guy has the X-Factor."
CHUA ENLAI
"My vote is for VIVIAN LAI, but only if she has to do a 10-minute acceptance speech in English! (Laughs) Also cos I'm thankful for her for teaching me Chinese on the variety show Say It. Plus, she still looks good for a mother-of-two. To be honest, I've never worked with a lot of them. I remember the first Star Awards that I attended two years ago was so traumatic that it's etched in my memory 'cos Jeanette Aw fell over. Jeanette almost gets my sympathy vote but Vivian still wins 'cos she's got good balance since both of them were standing on the same, slippery stage."
DIANA SER
"QUAN YIFENG, without a doubt. She's the original "No Filter" and one of the funniest and smartest women on TV. As a host, I also wish I can speak Mandarin half as well as her!"