Miss Hong Kong 2022 Denice Lam Called "Brainless" For Roasting Marshmallows Over Gas Stove
When you wanna roast marshmallows but get roasted by netizens instead.
In a video she posted on her Instagram on Christmas Eve (Dec 24), Denice attempted to roast a marshmallow with a lighter.
After that failed, she decided to do it over her gas stove.
Which, obviously, wasn't a good idea.
Having put it too close to the flame, the marshmallow turned black instantly (see below), and Denice even let out a scream at the sight out of it. Um, what was she expecting?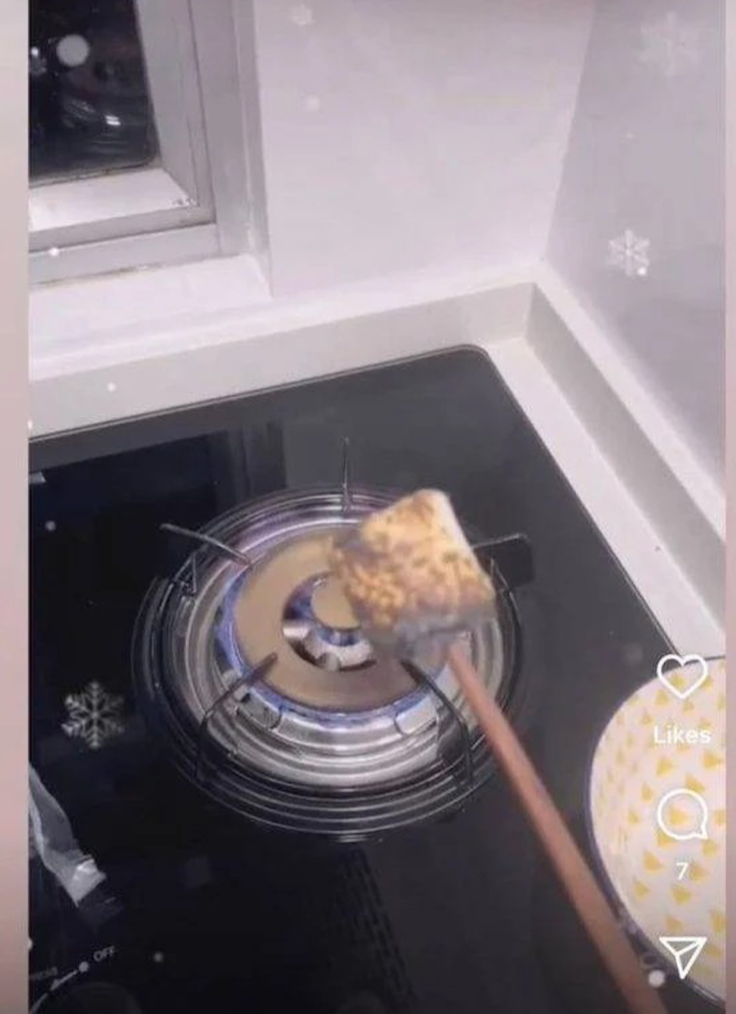 She did not give up though.
Denice then tried with a second marshmallow, and somehow managed to get it decently roasted this time. 
But while Denice was very proud of how her sweet treat turned out, netizens were furious with her actions. 
"Does she have any common sense? Isn't it poisonous?" scorned one netizen, while another said: "You can't roast it like that! It's toxic! [You're] Teaching people the wrong things! Quickly delete the post! Otherwise people will start criticising the Miss Hong Kong winner for her senseless behaviour."
And indeed, that's what happened.
"The Miss Hong Kong this time round is so brainless, if people really follow what she does, that's disastrous," chastised one netizen. 
Ouch.
Photos: Denice Lam/Instagram, hk01