HK Actor Kent Tong, 67, Reportedly Spends S$895K Every Year To Support His 3 Families
Yes, three.
Raising a family already sounds like such a challenge, can you imagine having three?
Yet apparently, that doesn't seem to be a problem for veteran Hong Kong actor Kent Tong, 67. 
According to reports, the former TVB star allegedly spends HK$5mil (S$895K) on his three families and six children every year. 
In 1993, Kent tied the knot with former ATV actress Keung Kwan, and they had a daughter, Ai Jia, and a pair of twin sons, Bruce and Chris, 27. The couple divorced in 2001.
He then married Qingdao native Zou Wenjing, who is 25 years his junior, in 2008. Wenjing gave birth to a pair of twin girls, Tiantian and Yuanyuan, that same year.
On top of that, Kent also has an illegitimate son, who was born in 2000, with a woman from Guangzhou.
Meanwhile, Kent's first wife Keung Kwan is totally enjoying single life now.
She entered showbiz after graduating from ATV's acting class and quickly became one of the broadcaster's favoured actresses. At one point, she was even known as a "Lin Ching Hsia knockoff", which is a compliment, trust us. 
However, after dating Kent for three years, Keung Kwan married the actor and faded out of the industry.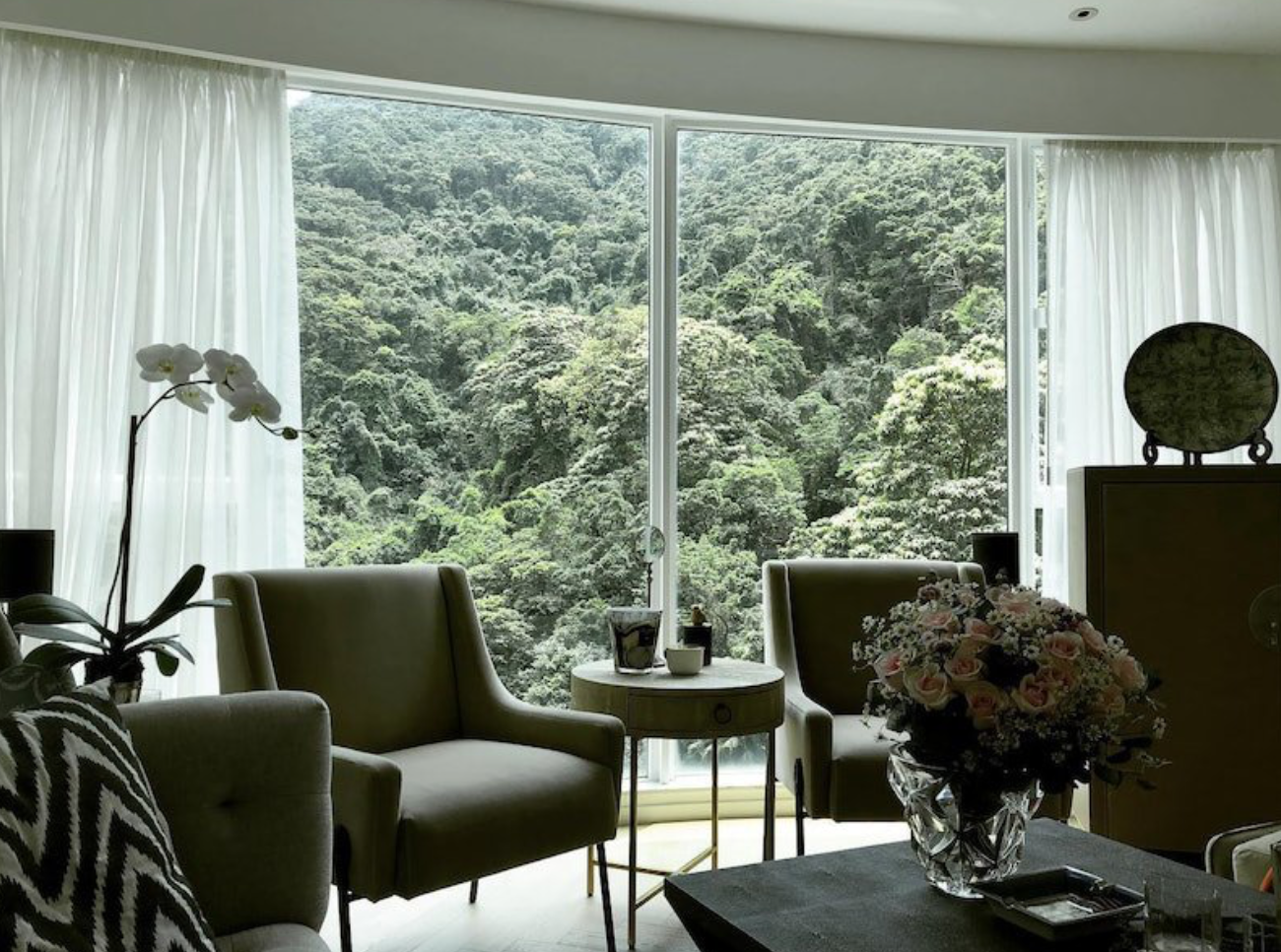 After their divorce, Keung Kwan would often take to her social media to share pics of her tai tai gatherings, as well as her lavish home (see above) in Hong Kong.