The Force is strong with EXO in Singapore
The South Korean boy group kicked off their first concert of the new year with 'The EXO'luXion' on our sunny shores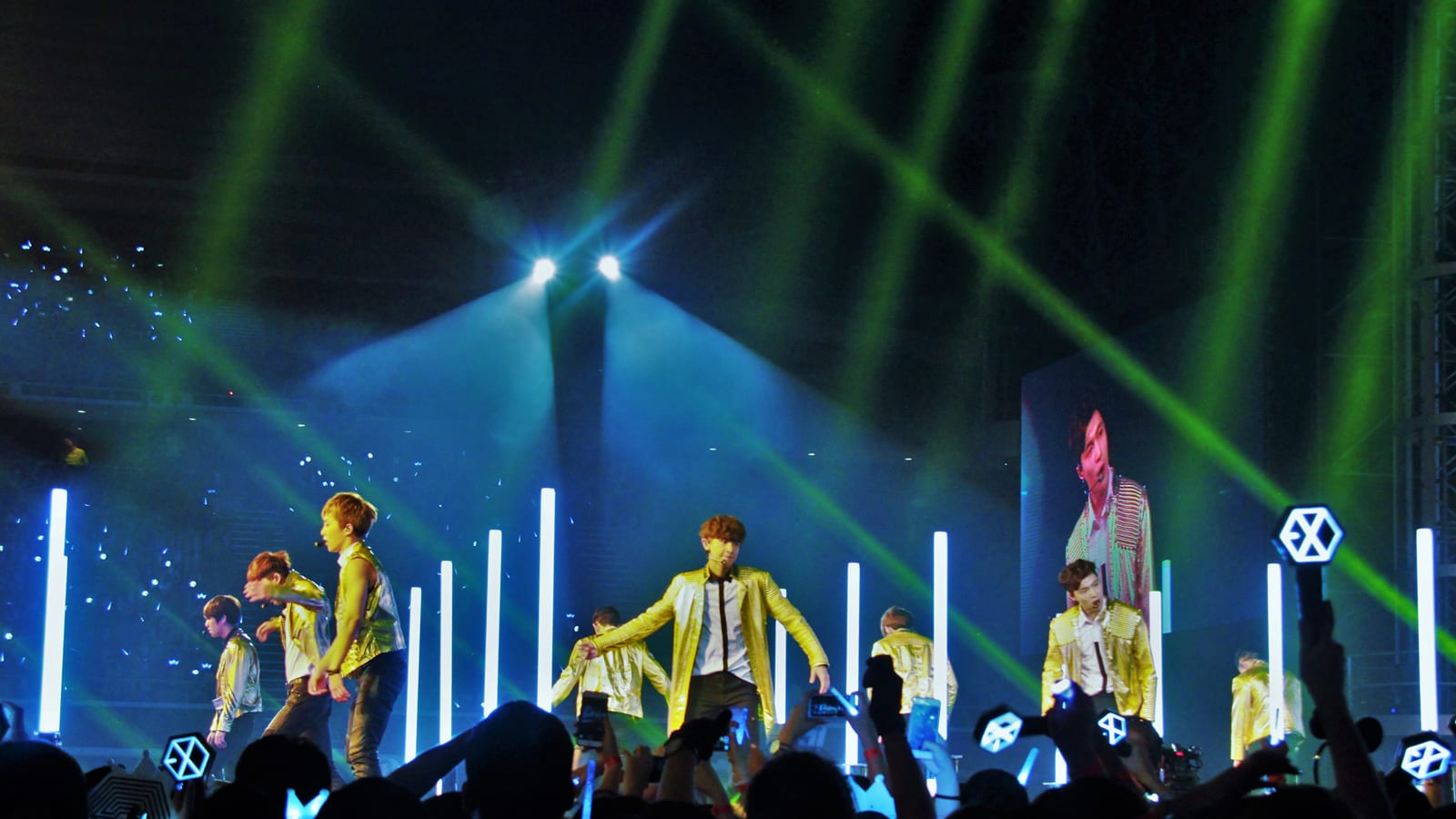 Although 'Lightsaber', EXO's catchy collaboration track with Star Wars, was not included in their The EXO'luXion in Singapore set list last night, the proverbial Force was still very much with the South Korean nonet.
For three hours, Xiumin, Suho, Lay, Baekhyun, Chanyeol, Chen, D.O., Kai and Sehun entertained thousands of screaming fans in the Singapore Indoor Stadium with beloved hits from their debut EP Mama, brand new winter album Sing For You, and everything in-between. As expected, the showcase – EXO's first concert of 2016 – was peppered with K-pop's fail-proof elements: loads of sweet talk ("It's so hot because of you!"), VCRs (pre-recorded mini films that play during intervals) that were either cool or cute, and a touch of sexy (courtesy of Kai and Sehun dancing in wet, thin half-buttoned shirts, as well as a peek at the boys changing behind a paper screen).
Something a little out of the ordinary was the sci-fi feel that popped up every now and then: the opening video mentioned a "Planet Evolution 9" and had each member flaunting their assigned superpowers (from hydrokinesis to teleportation), and the band danced with glowing lightsaber-like rods during 'El Dorado' and 'Hurt'. One fan even threw a Stormtrooper mask on stage at the end, which was quickly picked up and given to leader Suho, a well-known Star Wars enthusiast.
(Continued on next slide)