Eric Tsang Seen Putting In Effort To Look At Miss HK Delegates In Their Faces After He Was Accused Of Staring At Them In Their Bikinis
He did call the swimsuit segment "the soul of the Miss Hong Kong Pageant".
Recently, a member of Hong Kong's Independent Police Complaints Council openly criticised the Miss Hong Kong Pageant for making its delegates wear "bikinis while answering questions" during a police watchdog meeting.
At that time, the member said she "does not understand" why contestants had to wear "such little clothing" and even called out the pageant host Eric Tsang, 69, for "staring" at the girls during the competition. 
TVB has since threatened legal actions over the member's accusations, and during the Miss Hong Kong grand finals on Sunday (Sep 25), Eric, who hosted the event with Lawrence Cheng, Philip Chan, and Natalis Chan, had something to say about the controversy. 
"The swimsuit segment is the soul of the Miss Hong Kong Pageant, so this year we are doing something special."
That led Natalis to ask: "How special? Are we getting the delegates to wear down jackets?"
Philip then chimed in, scoffing: "This cannot be... You get criticised a little and [you] have to cover [the delegates] up with down jackets?", a not-at-all subtle reference to the accusations against Eric.
Without missing a beat, Eric replied: "I'm scared too... Scared that they would expose themselves. So this year is different from the past. The generations can change but the swimsuits will never."
Lawrence went on to tease Eric: "People say you're staring at the delegates though" to which Eric retorted: "Given my height I can only look in that direction. If I'm your height (Eric is 1.59 m while Lawrence is 1.82 m), I'd be looking down [at them]!"
Interestingly, during the Q&A segment later, Eric was seen putting in the effort to lift his head to look at the faces of the contestants (see below).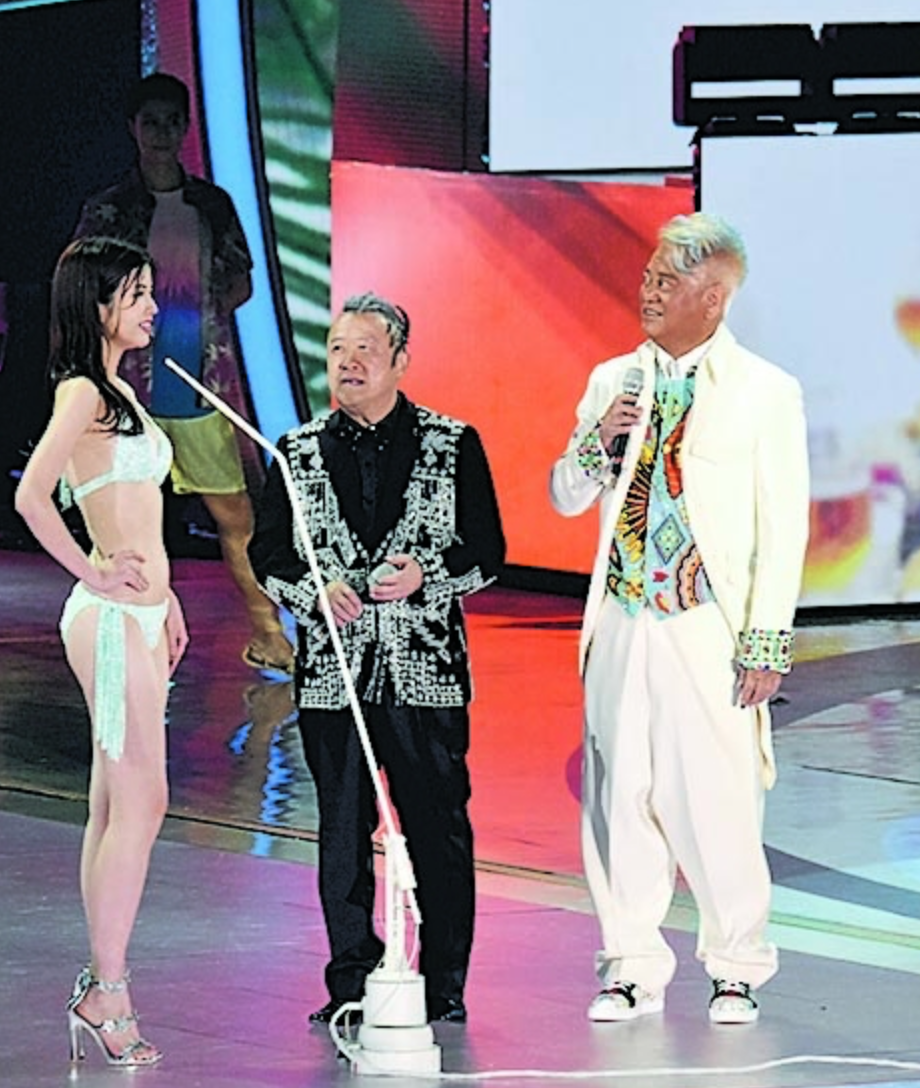 Photos: sinchew