Did Hongkong Actor Dicky Cheung Get Arrested For Drug Offences In China?
He was seen taken away by police in a video that has since gone viral.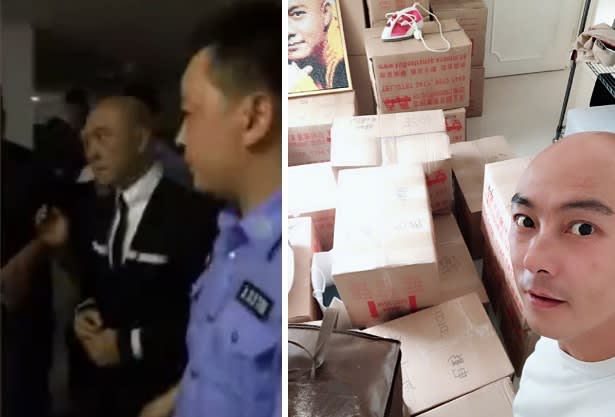 A video that showed Hongkong actor Dicky Cheung being escorted away by policemen in China has made its rounds online, leading to speculation that he was arrested for drug offences.
It turns out that the speculations were completely untrue.
Speaking to Apple Daily, Dicky, 53, explained that he was surrounded by fans after filming a show in Hunan, and was escorted by a few security guards who were present to ensure his safety.
He said: "I'm not angry about the rumours. If something is true, it will be exposed sooner or later. I also explained on Weibo that I'm in the midst of moving house."
The actor, best known for his portrayal of the Monkey King in 1996 TVB drama Journey To The West, wrote on Weibo: "All is well, nothing happened. I even went for dessert after I was done moving house. Looks like I have to stop walking with my fists on my stomach to avoid more misunderstandings in the future. Be rest assured that the rumours are fake."
It's reported that the person who had started the rumour has been asked to record his statement at the police station. Dicky has since responded to this piece of news by writing this on Weibo: "I prayed for the person this morning. I don't blame you, so don't blame yourself too much. I hope you find inner peace and happiness from now on. Let's work towards a more harmonious and peaceful society online!"