Ex Taiwanese Idol Fan Chih-Wei Calls Ex-Girlfriend Cyndi Wang An "Old Swan" After Sisters Who Make Waves Revives Her Career
Says the one who looks like an uncle now. 
On May 25, Chih-Wei wrote on his Weibo "[They're] all old swans". 

Though there was no context to his message, many netizens believe he was referring to the women on Sisters Who Make Waves, in particular Cyndi. 

"Even if [she is] an old swan she's still a swan, but that's not the case for a jerk," said one netizen.
Chih-Wei then went on to block anyone who defended her.
The online support for Cyndi became so overwhelming, it led Chih-Wei to ask on Weibo: "So [she] can hide the truth from everyone?"
You would think former actor would get the hint and move on with his tail between his legs. But nope.
Two days after his initial comment, Chih-Wei attempted to draw a conclusion to the controversy by posting one last thought on Weibo. 
"Firstly, I'm so saddened by the loss of value in news. Those who maliciously distort the truth are getting away with the crime," wrote Chih-Wei, before going on to accuse Chinese news portal Sina of stirring the pot. 
Cyndi and Chih-Wei started dating in 2000 for six years. During their time together, he was rumoured to have developed feelings for Taiwanese singer Valen Hsu, who's currently competing against Cyndi on Sisters. 

At that time, Cyndi chose to trust Chih-Wei, and even defended him in public.
Sadly, their relationship soured after they broke up.
On April Fools' Day four years after their split, Chih-Wei posted an intimate photo (see below) he had taken with Cyndi when they were still a couple. Even worse, he even went on to reveal private details about their relationship.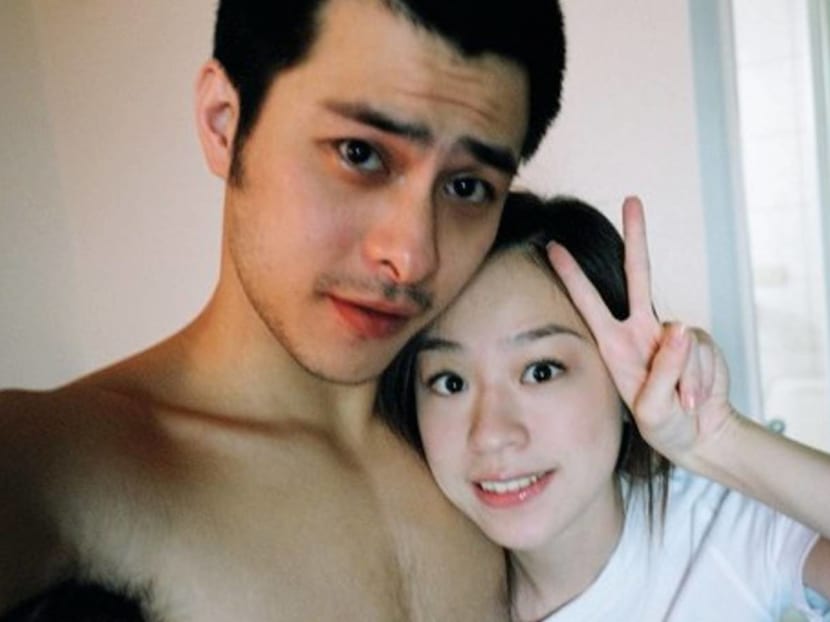 He said: "I had two relationships before getting together with her. Obviously, it wasn't my first [sexual encounter]. [But] She was only 17, I thought her first time was given to me, but turns out it was not. Actually I was a little disappointed."

The public were furious with Chih-Wei for badmouthing his ex and he was quickly labelled a 'zha nan', a term Chinese use to describe really awful men.

Chih-Wei's reputation took such a beating after the incident, his career reportedly never recovered from it. He eventually faded out of showbiz, only making the news occasionally for letting himself go. 

Photos: Fan Chih-Wei's Weibo