HK Media Impressed By Academic Qualifications Of Benz Hui's Singaporean Future Son-In-Law
They are calling the 27-year-old an "academic overlord".
Last year, 74-year-old veteran Hong Kong actor Benz Hui took to his Instagram to announce that his daughter, Charmaine Hui, 25, got engaged to her Singaporean boyfriend Shane Sim, 27.
At that time, it was reported that Shane, who now works in the banking industry, was studying for his Master's at the Hong Kong University of Science And Technology. 
It looks like he's finally done with his studies.
Taking to her Instagram to congratulate her fiancé, Charmaine wrote: "Masters sure wasn't easy, congrats and am super proud of you!". She also added a graduation mortarboard style cap emoji.
According to Hong Kong media hk01, Shane was doing his Master's in Industrial Engineering and Decision Analytics.
As if that's not impressive enough, Shane reportedly has another degree in Business Administration, and is said to have graduated from both courses with first class honours back in 2020. 

In fact, so impressed by Shane's qualifications were the Hong Kong media that they have taken to calling him an "academic overlord".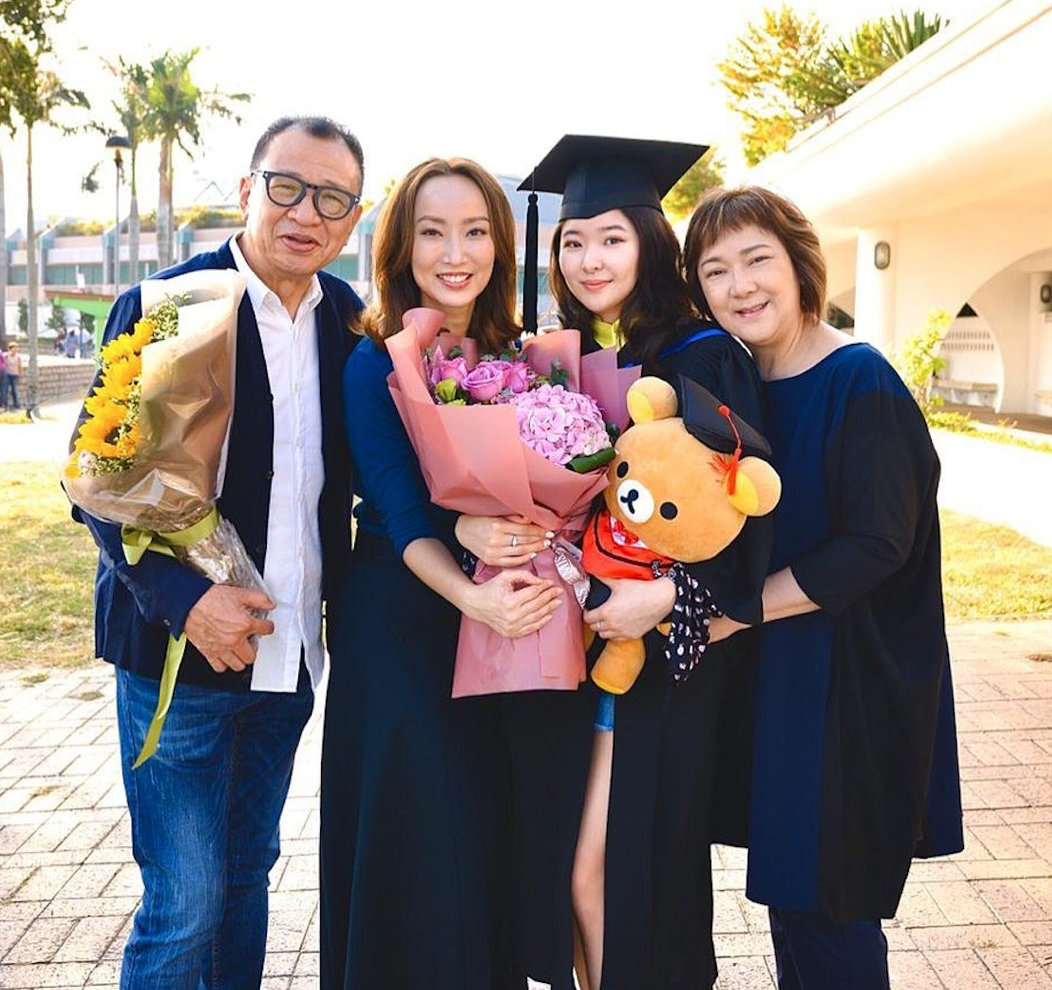 What about Charmaine? Well, she too graduated with first class honours from the HKBU School of Communication in 2020.
Photos: hk01