Ase Wang Froze Her Eggs — And Here's Why & How She Did It
The 36-year-old Chinese-Swedish actress got her eggs frozen last month. We find out more.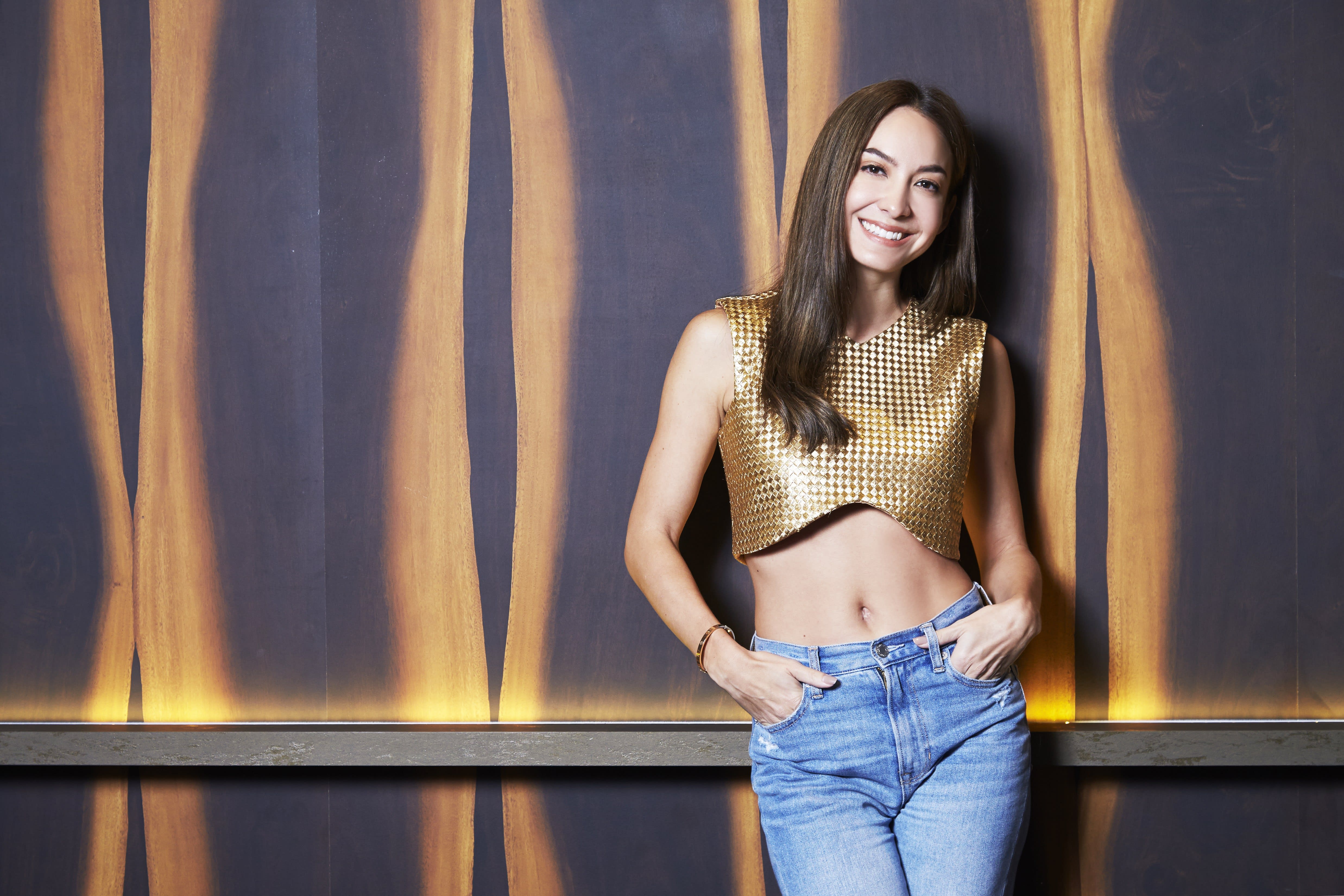 On June 29, Ase Wang had five eggs extracted from her body and frozen. She is single and not planning to have a baby immediately, but went through the painful, expensive and emotional process as she knew she would not be able to have kids naturally, and wanted to keep her options open for when she's ready to embrace motherhood. And the woman who famously spoke out about disgraced media mogul Harvey Weinstein last year and how she was felt she was "treated like a prostitute" during a dinner meeting with him isn't one to shy away from talking about difficult subjects. She made a daily video diary of her egg-freezing journey and shared it on her socials last week. She tells us over the phone from Bangkok (she splits her time between the Thai city and Singapore), "Why is [freezing your eggs] such a taboo subject? Times have changed — we don't have to be ashamed anymore."

In her video, she talks about getting painful hormone shots in the stomach at a Bangkok hospital to help stimulate egg flow, cries on camera as she experiences anxiety and emotional ups and downs due in part to the hormones, and describes her side effects (bloated tummy, soreness, pimples, emotional rollercoasters). When she finally gets her eggs extracted at the end of a 12-day process (she started her injections on June 18), she sobs as she says, "It's a good day today."

8 DAYS: It's great that you're sharing your egg-freezing journey. Why did you do it?
ASE WANG: I can't have a baby naturally. I went for check-ups and realised it was going to be very challenging for me as I have a very low egg reserve — I'm definitely not producing enough eggs, and it would be very hard for me to get pregnant naturally. My doctor told me that every time I go to see him, the reserves are just going to get lower and lower. So I decided to pony on up and get my eggs frozen right now, to get as many good eggs as possible for when I decide to have a baby.

And why did you decide to share the journey in such an open way?
I decided to do a video diary as a lot of people don't know a lot about egg-freezing, and many of my friends were asking me to tell them about it after I've done it. Since the video, I've gotten hundreds of DMs on my Instagram from women in Singapore and all over the world, who either can't have a baby naturally, or who've extracted eggs, or who don't have enough money to do it. A lot of the stories were encouraging, and some were really sad. It has been overwhelming — I wasn't expecting this kind of response. In a way, making the video is also my way of dealing with the whole thing.

It's a brave thing for you to share what you've gone through.
A lot of us are egoistical too. I know for me, I was like, I'm really healthy and I work out and never really had anything wrong with me, and so you take [being able to have a baby] for granted, but it seems to be more and more difficult for women to have babies naturally these days — it could be radiation, stress or the food we're eating. I wanted to share because I wanted to tell people that it's okay. Especially in Singapore, women tend to be more conservative. I feel there's nothing to be embarrassed about.

While it's become more common to talk about IVF, the topic of freezing your eggs to get pregnant in the future isn't as openly discussed. It's not even legal in Singapore.
Yes. Cancer patients are allowed to freeze their eggs before chemotherapy as that will destroy their eggs. To do IVF, I think you have to sort of have been trying naturally for a year. So what are my options as a single woman if my reserve is running low and I'm not married? I've had to deal with it by coming to Thailand to do it. It's a bit frustrating. I'm not doing this out of vanity. I wouldn't spend US$10,000 out of vanity. I feel privileged to have the luxury of being able to do this, but it still bleeds to have to pay that bill. But you need to have your eye on the prize. And I have to go a few more rounds.

Why do you need more rounds?
I got five eggs this round, but I need to hit at least 10 eggs. My doctor would prefer not to work with anything less than 10. 'Cos the eggs die in the freezer as well. The more you can get, the better. You can store them for five to 10 years. Storing the eggs is very cheap — it's the surgery, check-ups and meds that cost a lot of money. I'd say freezing buys you time, but it's not a solution to your problems, 'cos there's a chance it might not work.

There's also the process of putting the egg back in when you want to get pregnant and making sure that things happen in there. So that's another hurdle.
Exactly.

Suffice to say you want kids pretty badly.
Yes.

Last year, you said how you hope you and your mixed race, non-Singaporean, not-in-showbiz beau can put a ring on it soon. Is he still in the picture?
(Laughs) No comment.

We thought maybe you were ready to have a kid, 'cos you were in a stable relationship. But no comments about the other half of the equation at this point?
I would prefer not to talk about that, yeah. Anyway, being single doesn't mean you're single single — you could have a partner for 12 years but not decide to get married. I'm not saying that I don't wanna get married, 'cos I do. Honestly, I'd say that I would not have frozen my eggs if I didn't have a problem. I would have taken the natural route. But I had no choice.

Do you think your sharing would change minds here with the powers that be about freezing your eggs as an option for single women?
Since my video, there's been a lot of positive interest. I might possibly do a talk about this. There's been movement and that's good. I just want to see if there could be an option for women to freeze their eggs before marriage. I'm not asking to use the eggs before marriage.

Do you have a timeline for when you want to have a baby?
I don't want to set goals, 'cos when I do, they never seem to happen. (Laughs) I feel that by freezing my eggs, I've taken off some of the pressure, and I can focus on finding the right person in my life.

It's great that you've made the move and sorta taken fate into your own hands.
I just want people to be aware of the choices. If I have to be the one to break the ice about this taboo subject, that's okay. I've had heartbreaking stories shared with me. One woman said that she and her husband could only afford to do one round of IVF and she only got two eggs, and she was so disappointed with herself, but they don't have money to do any more rounds, and she prays every day that these two eggs will make it when the time comes. She told me to take a moment and be proud of myself that I got five eggs.