Netizens Slam Angelababy For Using Her Phone The Whole Time She Was With Her 5-Year-Old Son At A Theme Park
"Is he even your biological son?" asked one particularly incensed netizen.
In January, Chinese stars Angelababy, 32, and Huang Xiaoming, 44, announced their divorce on social media after years of speculation about their marital status. 
Since then, the couple, who tied the knot in 2015, decided to raise their five-year-old son 'Little Sponge' under joint custody. 

Recently, Angelababy was spotted in public with Little Sponge, but netizens were not very happy with what they saw.
According to netizens, the actress and her son were at a theme park for some quality time. But sadly, Angelababy didn't seem to have much time for her kid.
Instead, she was seen constantly on her phone while leaving Little Sponge to the nanny. 
Even after they went indoors to catch a performance, the actress was still engrossed with whatever's on her phone. It was only until Little Sponge approached her with his toys (see pic below) that she turned her attention to her son. 
To be fair, netizens also pointed out that even though the star had her eyes locked on her phone, she would occasionally check on Little Sponge, who didn't seem to mind that his mummy was busy.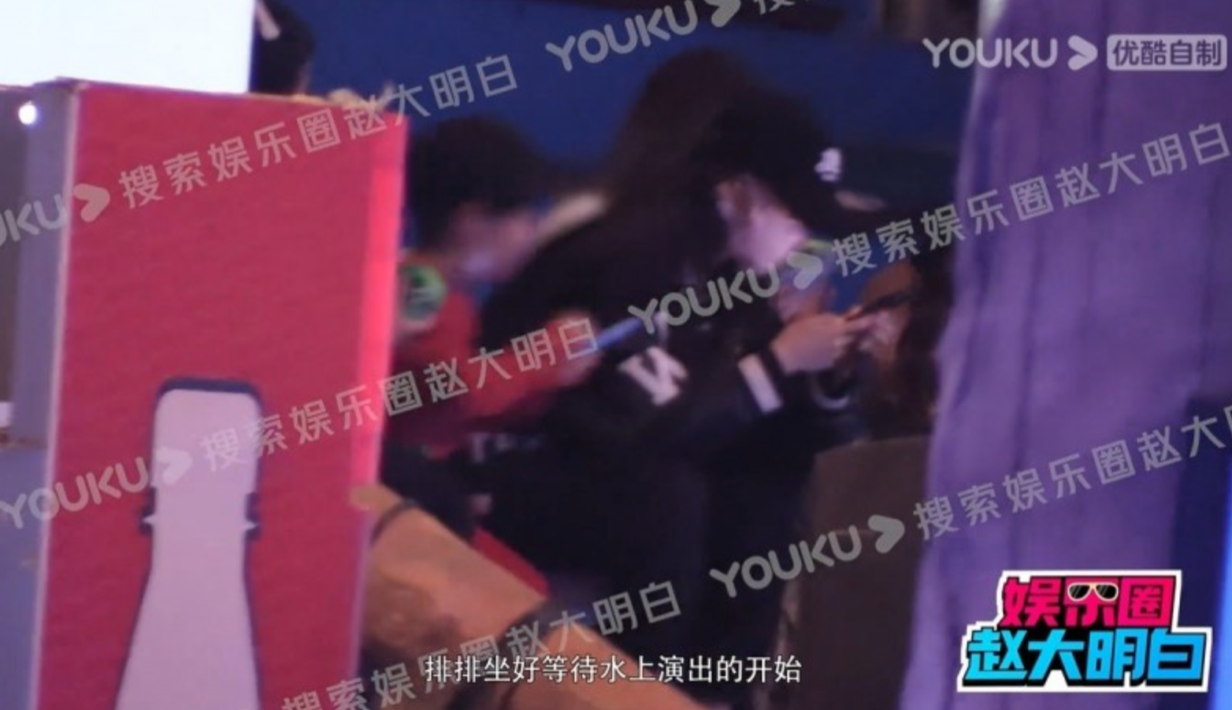 As expected, netizens had something to say about Angelababy's behaviour, criticising her for not having time to take her kid out, then when she finally does, she's occupied with her phone the whole time. 
Some netizens even accused Angelababy of "taking [her] kid out only for show."
One angry netizen also commented: "No interaction the entire time, is he even your biological son?"
Photos: Youku & Sinchew Daily