Charming Slice Of Vietnam At Geylang Banh Mi Shop, With Great Sarnies & 'Goreng Pisang'
Soak up the Ho Chi Minh City-style vibes as you tuck into Hi Banh Mi's homey sandwiches while sitting at low tables by the roadside.
We could be forgiven for thinking that we were on a bustling street in Ho Chi Minh City. Loud chattering in Vietnamese greeted us as we walked down a row of shops at Le Royal, a mixed development of apartments and shops at Geylang Road. Hi Banh Mi is tucked between a Vietnamese-run goldsmith shop, a fashion store and a beauty salon. Lady boss Tammy Tran holds court in the tiny shop. One look at her largely Vietnamese customer base, including a few youngsters chilling out at the low tables and stools by the roadside, and you know the food is going to be legit. Hi Banh Mi is more rustic and low-key than its popular rival Banh Mi Thit by Star Baguette in the neighbourhood.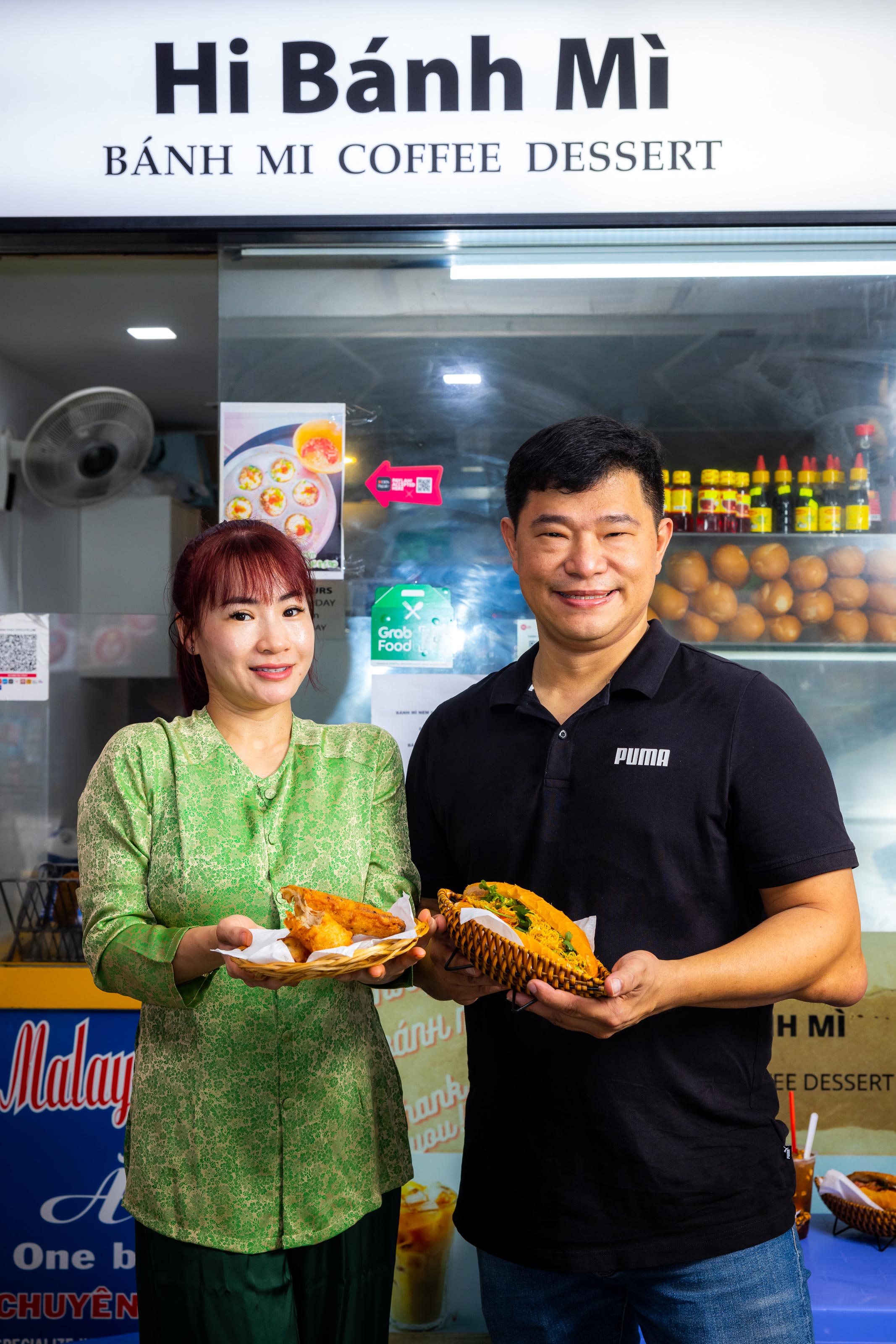 The well-groomed Tammy, 40 ("Some say 25!" jokes her Singaporean husband, Allan Choo, 44), used to run a beauty salon in her native Ho Chi Minh City. The couple met at a mutual friend's wedding there and she relocated to Singapore in 2019. After a short spell running a manicure business, she switched to F&B in 2021, partly due to the pandemic's dampening effect on the beauty industry back then, and also because she grew up helping her grandma sell banh mi at Ben Tre market in Ho Chi Minh. "Selling banh mi is my way of remembering my grandmother who looked after me and taught me to cook. It's a popular dish in Vietnam, so I hope my customers will say 'Hi' to the banh mi before eating it. It will be like saying 'Hi' to me and my country," shares Tammy about the store's cutesy name. Allan, an army officer-turned data analyst, helps out with admin work and deliveries when she gets too busy.
No part of this story or photos can be reproduced without permission from 8days.sg.