Unagiya Ichinoji's Eel Cheaper Than Man Man's And Uya's, But More Forgettable
UNDERCOVER RESTAURANT REVIEW: How does the latest live eel joint in town stack up against the competition?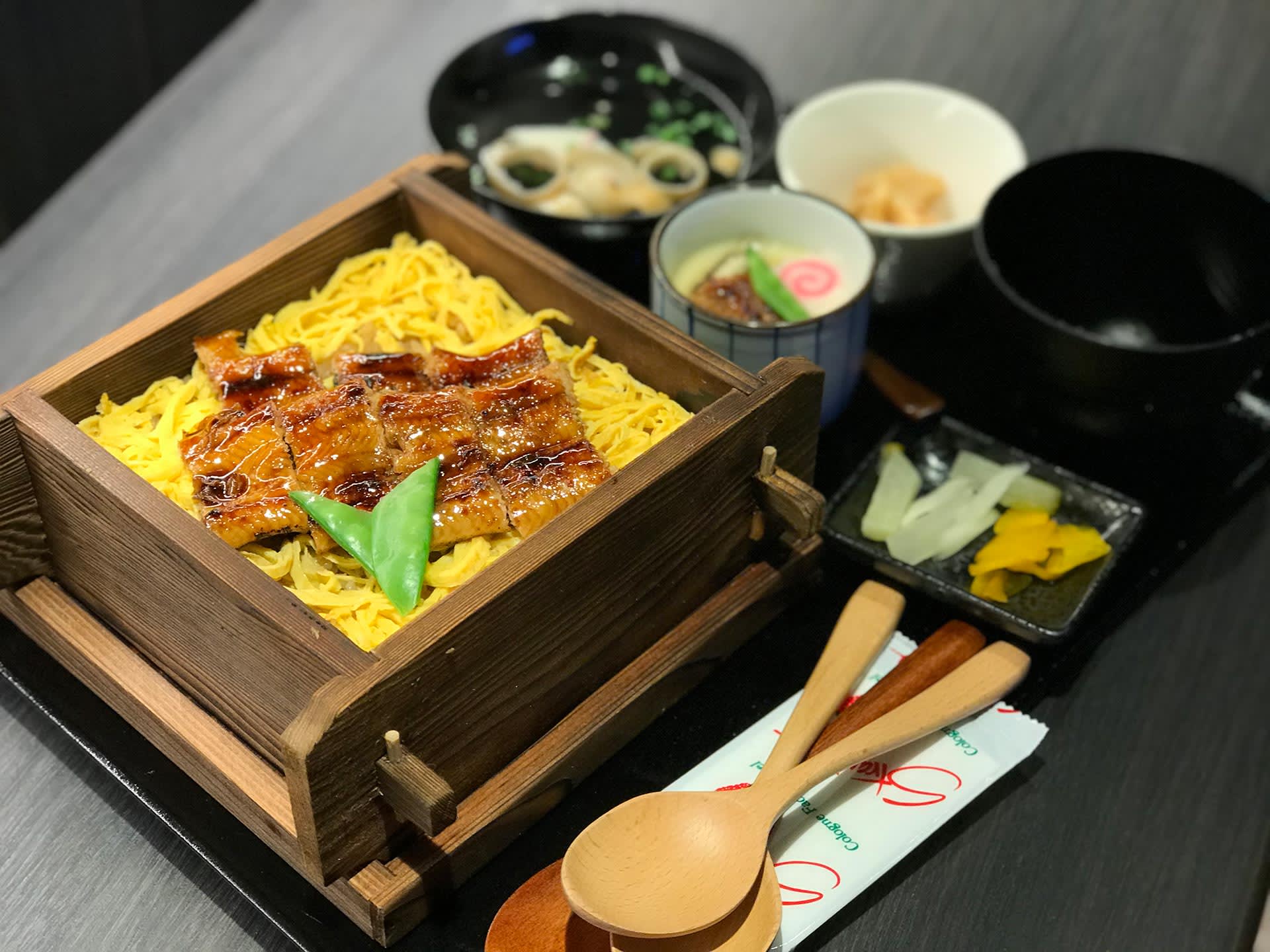 There's something about the latest unagi joint in town that's reminiscent of a Japanese theme park.

A grinning, slightly too enthusiastic Japanese manager takes our order while a few depressed eels float listlessly in a fish tank, probably cognizant of their impending fate. And then there's the décor: slightly kitschy oriental tiled roof fixtures frame the glass-walled kitchen, where lugubrious chefs roast eels over glowing binchotan coals. We almost expect a bored stunt ninja to tumble out of a false wall any second now.

One week-old Unagiya Ichinoji, a Tokyo import, is bustling this Monday evening, but we easily snag a seat just before 7pm. Although no reservations are allowed, the barriers placed outside the 34-seater in Robertson Quay for potential queues remain empty this weekday. Amid the mostly after-work crowd of diners, we spy a familiar face and call out loudly, much to his embarrassment: "Hello, Teppei-san!" The towkay of rival joint Man Man Japanese Unagi has come to check out the competition. He's here with Man Man's head chef. Teppei walks over and sheepishly says: "Oh ya, we've come to try [the food] only". All we said was hello, buddy. Hur hur.

Backstory: Consider this Singapore branch a spin-off of the Miyagawa Honten unagi chain from Tokyo, which apparently has a 125-year history and operates 20 outlets in Japan. One of its restaurants — Meguro-ku in Tokyo — was awarded the Bib Gourmand in the Michelin Guide Tokyo 2018. This local franchise, under a different mouthful of a name, is brought to Singapore by the Komars Group, behind the Ramen Champion eatery here.

The Eels: Thankfully, the gruesome task of slaughtering the live eels ­— this particular breed is called Ichinoji, hence the eatery's name — imported from a farm in, um, Indonesia (but owned by Japanese farmers), isn't done in full view of diners, but off-site in a central kitchen each morning

The Menu: To differentiate itself from its competitors Man Man and Uya, Unagiya Ichinoji offers eel prepared Osaka and Fukuoka-style, on top of the popular Nagoya way that its rivals specialise in.

Dishes reviewed in the photo gallery above.


#01-05 Riverside View, Robertson Quay, S238251. Tel: 6732-1970. Open daily. 11.30am-3pm; 5.30pm to 10pm. Last orders 30 mins before closing. No reservations allowed.