'Thai Hot Guys' Kick Off S'pore Performances In "Just A Little Bit Sexy" XMM Outfits At Mookata Joint
8days.sg met the cross-dressing hunky waiters famous for their risqué dances and asked them burning questions like, are they single?
The hip-swivelling, catcalling, ripped waiters from Bangkok also known as the Thai Hot Guys held their first ever performance in Singapore at Thai barbecue joint Mr Mookata today. To say it was both chaotic and hilarious would be an understatement. The eatery was filled to the rafters with diners waiting to snag a selfie with the four hotties from tourist attraction, Staneemeehoi restaurant in Bangkok .
No part of this story or photos can be reproduced without permission from 8days.sg.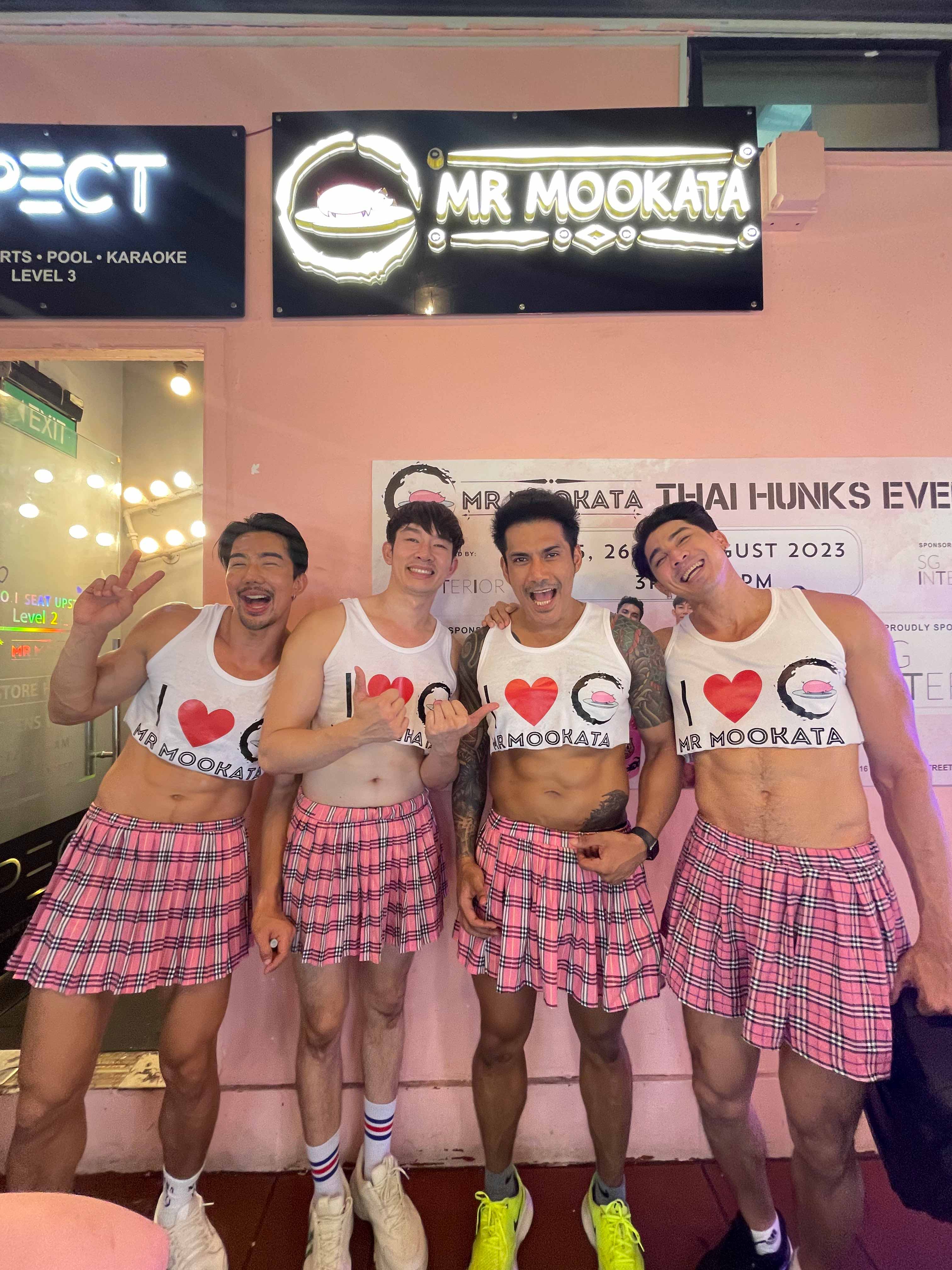 The quartet -  Wow, Per, Top and Dee (from left to right) - gyrated from table to table, giving uber entertaining performances brimming with body waves, mild hip thrusts and booty shakes. While the hunks kinda look like pro dancers, they told 8days.sg that their dances are self-taught, and "come from [their] hearts".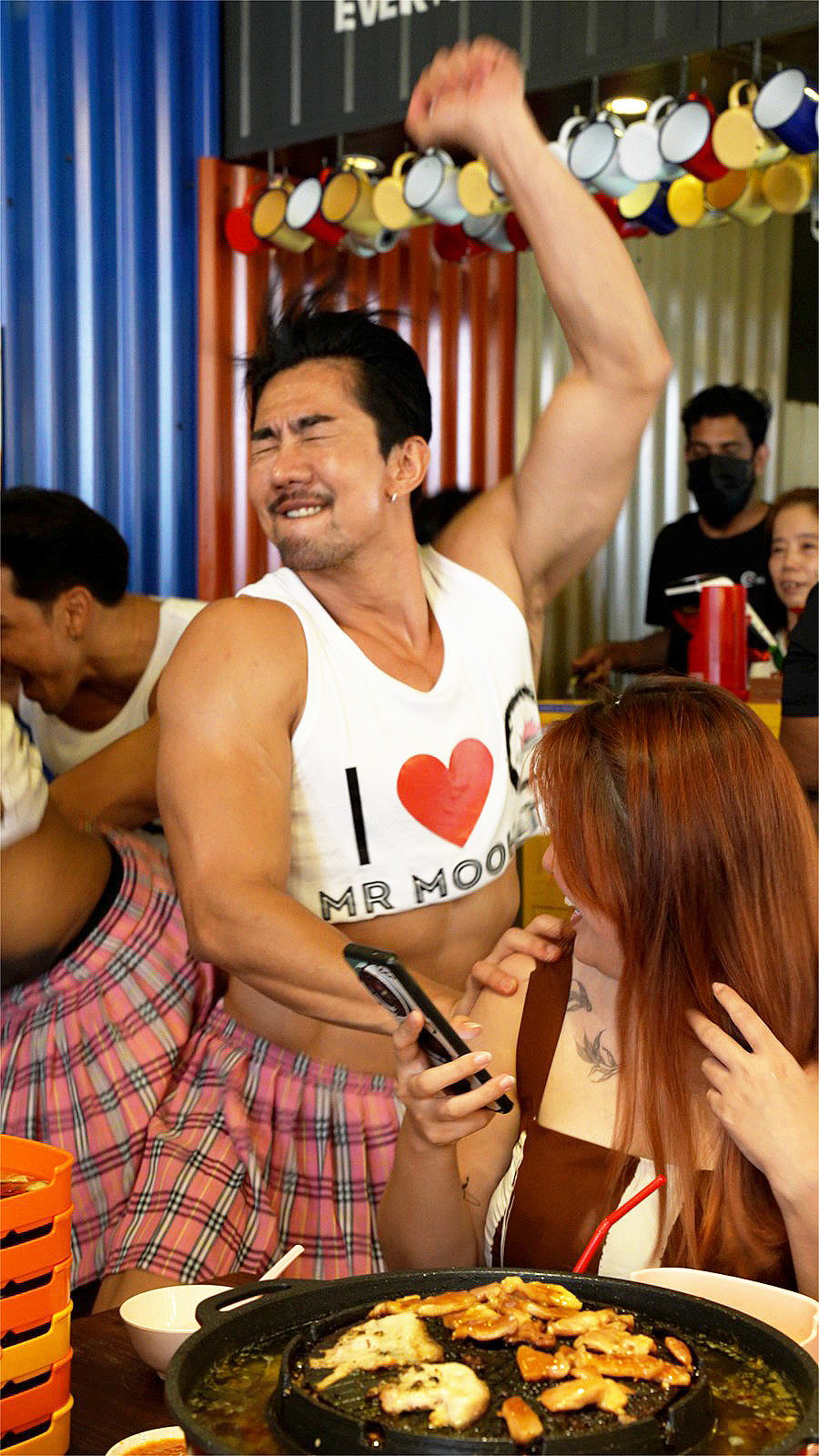 Mr Mookata's manager did tell
8days.sg
earlier that the guys' performance in Singapore would be tamer than their unabashed Bangkok ones. If you've been to Staneemeehoi (which boasts loads more Thai hot guy waiters than just these four), you'd know that the men often don more revealing lingerie there.