Swanky Sushi Shop-Quality Bluefin Tuna For $32
UNDERCOVER RESTAURANT REVIEW: The reasonably-priced rice bowl at casual bluefin tuna specialist Kuro Maguro bridges the gap between cheap chirashi and expensive sushi deliciously. (A version of this story first appeared in Issue 1373, Feb 6, 2017.)
It's always a bit of a challenge whenever we crave a decent bowl of chirashi. There're usually only two options: go for a cheap and hearty version, or a haute one from a good sushi shop. The problem with the former is that a well-made offering is rare: we only eat the reliably fresh $18 bowl at Koji (no longer the inconsistent ones from Teppei, or the hefty but mediocre offering at The Sushi Bar). And the latter, well, that sometimes costs so much we think we should just splurge on sushi instead. But now, there's three-week-old Kuro Maguro at Tanjong Pagar Centre, the new mall above the MRT station, offering something between the two. It serves a more upmarket chirashi of sorts featuring sashimi-style slices of bluefin tuna in rice bowls, as opposed to assorted cubed seafood (though there is one chirashi on the menu) which often includes inferior tuna species such as ahi.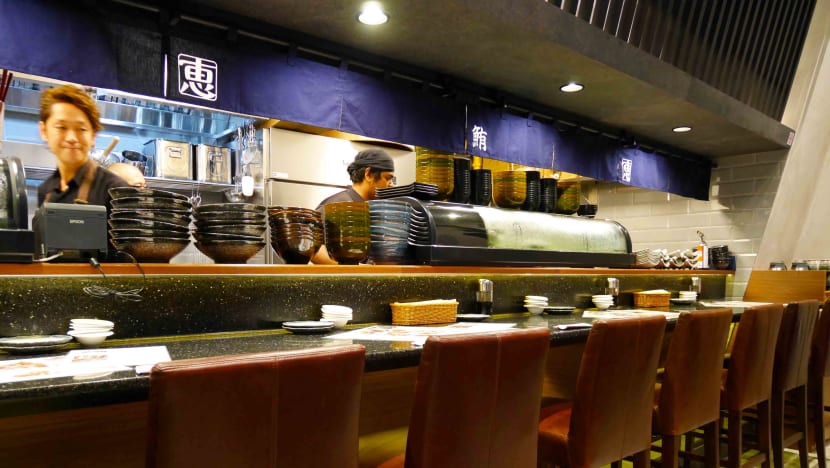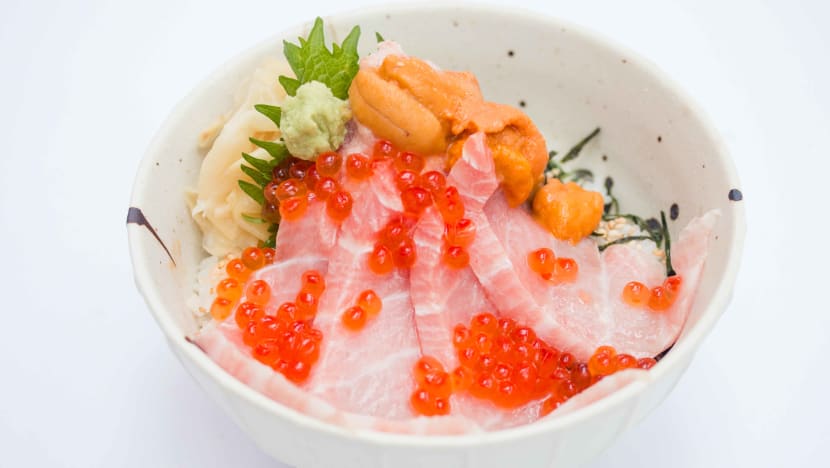 The slightly more extravagant Kiwami Meshi ($42.80) is our second favourite dish. It also features semi-fatty tuna, plus the more venous, greasier tuna belly, and leaner dark red akami. Imagine a fat-striated rib-eye steak versus a lean yet soft filet mignon. Padding up the bowl further are clean sheets of kanpachi (amberjack), springy shrimp, uni and a dull piece of flame-torched sea eel painted with a too-sweet sauce, the only low point in the assortment.
VERDICT: **** Succulent, well-marbled premium tuna that's even fresher than what's served at some swankier sushi restaurants. Our only complaint is that the slicing of the fish here is inconsistent: neat and generously thick on our first visit, messy and more stingily cut on our second. Portions aren't huge, but the prices are reasonable given the quality of the bluefin here. $$

#01-04 TANJONG PAGAR CENTRE, 7 WALLICH ST. S078884. TEL: 6386-8561. OPEN DAILY 11.30AM-2PM; 5.30PM-10PM. LAST ORDERS AT CLOSING EXCEPT SUN DINNER 9PM.