Pandan And Chocolate Bakes Worth Eating At Taiwan's Grand Castella Cake
We do a taste test of all five offerings from the latest castella cake shop to open in Singapore.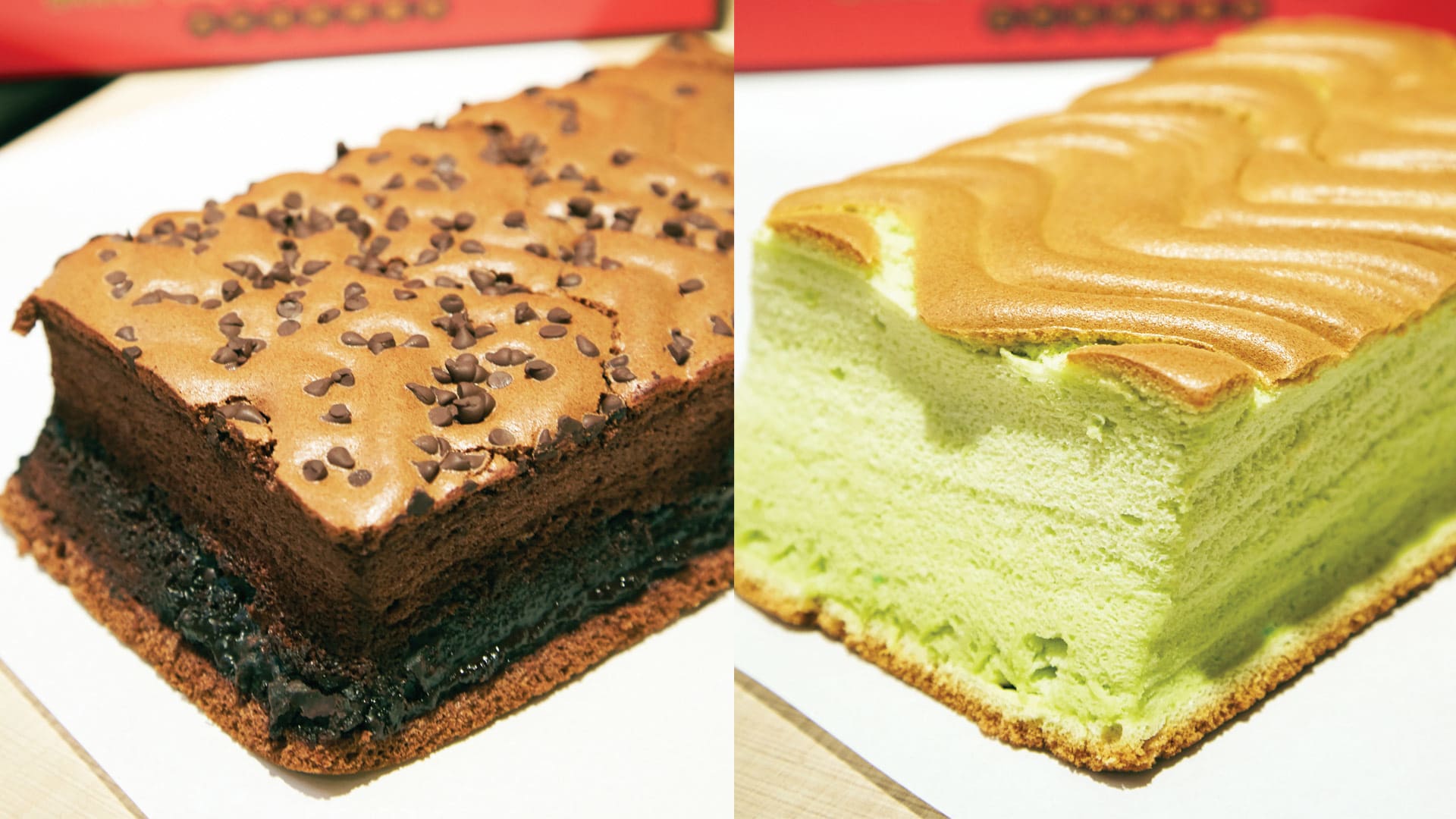 It may have arrived at the tail end of the castella cake craze, but Grand Castella Cake is still hopeful there are enough crumbs left to mop up. The brand was first established in 2011 in Taipei by its then 18-year-old founder, who, we're told, has been baking since he was 12. The puffy confection comes from the same Taipei neighbourhood of Tamsui Old Street as rival brand Original Cake, with both parties claiming to be the "original" creator. Grand Castella now has six branches in Taiwan, one in South Korea, one in Vietnam, and five in Malaysia.
Perhaps in an attempt to make up for lost time, local firm 99 Huat Lah, who brought in the franchise, has been busy carving up its slice of the castella pie here and has pumped in over $200,000 into the biz so far. The first outlet opened at NEX early last December to long queues of up to 30 minutes. Its second outlet in the basement of Raffles City Shopping Centre opened later that same month. And there are already plans to open a third branch somewhere in the heartlands.
Two bakers from the Taiwan branches are attached to the stores here for now to ensure the same quality is met. Each batch of cake uses up to 1kg of egg yolks and more than twice the amount of egg whites. It also contains simple ingredients like milk, vegetable oil and flour. Each made-to-order tray takes 80 minutes to bake in a specially imported oven from Taiwan. Instead of a stamped logo for a finishing flourish, the sponge cakes, which come in five flavours, are adorned with a signature wavy pattern, which is etched into the batter prior to baking it.

Bottom line: Almost similar taste and price-wise to Le Castella (our benchmark for great Taiwanese-style castella cakes in Singapore). But get the chocolate or pandan versions as the plain and cheese options here aren't better than what's already offered in the market.


Two outlets including #B1-68 Raffles City Shopping Centre, 252 North Bridge Rd, S179103. Tel: 9169-8758. Open daily 10am-10pm. Last orders at closing. www.facebook.com/GrandCastellaCakeSG