New Parents Open Shop For Onigiri-Sando Made With Machine That "Costs As Much As A Car"
"Of course, there's pressure. What if my business fails? I have a wife and baby to take care of. But I don't want to regret not trying when I'm older," says engineer Marvin Fam, who was inspired by popular Okinawan chain Pork Tamago Onigiri to sell rice 'onigiri-sandwiches'.
The long stretch of shophouses along Upper Thomson Road is home to a few popular eateries like Japanese-inspired sando joint Hello Arigato and supper spot The Roti Prata House. The new kid on the block is Mr Onigiri, a tiny month-old takeaway joint that specialises in the Japanese rice snack.

But instead of a round or triangular shape that's typical for onigiri, Mr Onigiri's "Okinawa-inspired" version resembles musubi, the seaweed-wrapped rice sandwich that's popular in Okinawa and Hawaii. Each 'onigiri' here comes with a meaty filling such as Spam, chicken katsu or pan-seared Muar otah, all wrapped in a thin layer of rice and crispy Japanese seaweed.
No part of this story or photos can be reproduced without permission from 8days.sg.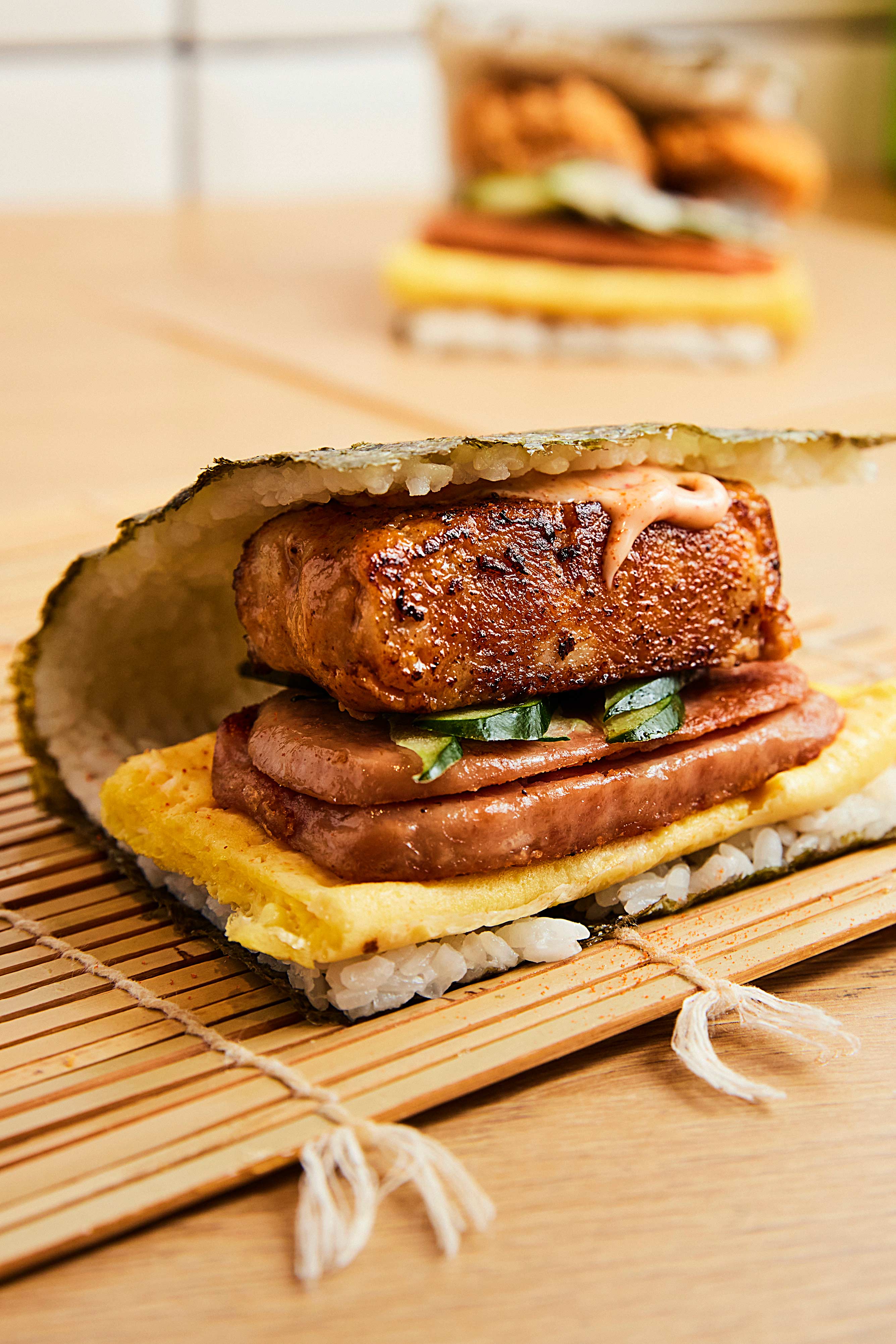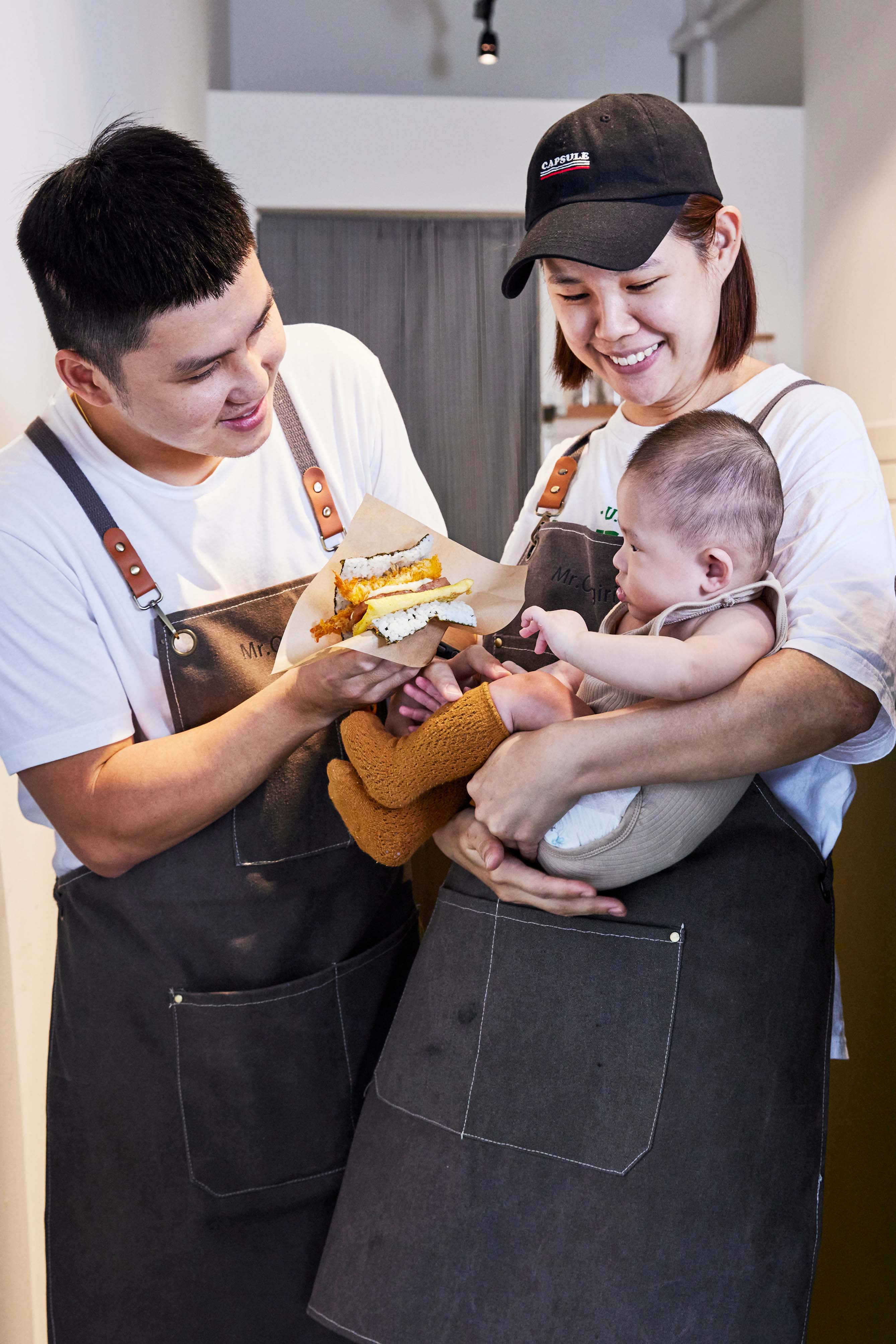 But it's worth its cost as it saves Marvin a lot of time and work. "The machine is a very important tool to have," he reckons, as he shows us a square plastic mould. "I used to shape the onigiri with this. It would take me up to two minutes to prepare it this way, and now it takes just two seconds."