The Most Minimalist Ice Cream Parlour In Singapore
Check out Licktionary for all your #bnw Instagram photos.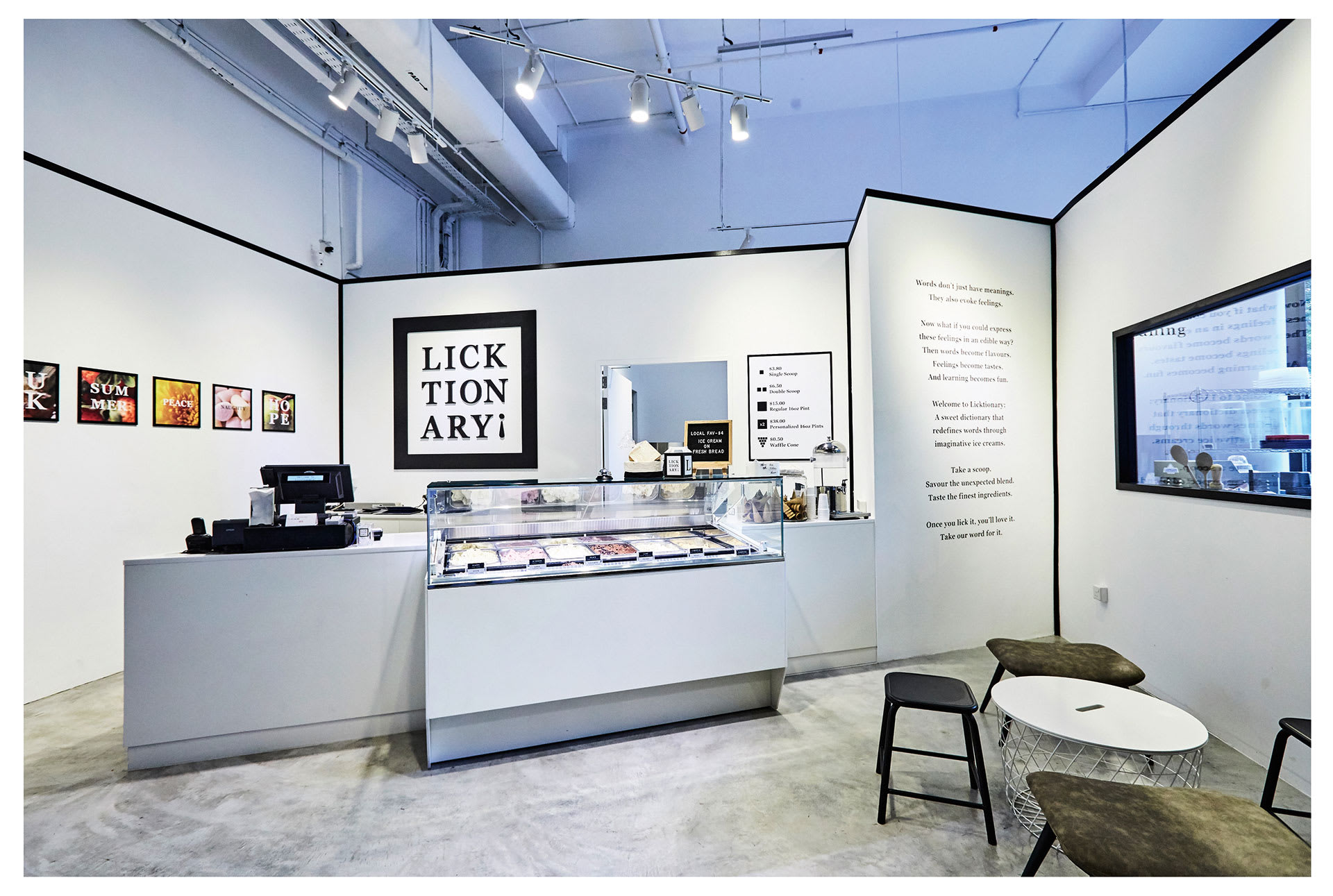 The first time Valerie Madon made ice cream from scratch, she was amazed at how fresh and pure it tasted. It made her question the ingredients in the store-bought stuff she'd been eating all her life. Her experiments have led to Licktionary, a majorly minimalist 26-seat ice cream parlour she opened with her husband Farrokh.
To learn more about ice cream making, Valerie attended a week-long gelato course at At-Sunrice GlobalChef Academy, held in partnership with Carpigiani Gelato University. Her ice creams at Licktionary are made with natural ingredients and contain no eggs or preservatives. In place of eggs, which are typically used to bind the ingredients, she uses natural fruit-based stabilisers.
This means the ice cream here tends to be milkier and melt more quickly than the average pint from the supermarket. Prices start from $3.80 a scoop with a 50-cent top-up for a waffle cone. Valerie visits the shop every Saturday to work on new flavours, using a $80,000 Carpigiani gelato maker to churn the dessert.
Check out the gallery above for a look inside the parlour and five of the best flavours to try.
#01-33 Savourworld, 2 Science Park Dr, S118222. Tel: 6252-1822. Open daily except Sun. Weekdays noon-7.30pm; Sat noon-6pm. Last orders 7pm on weekdays; 5.30pm on Sat. www.licktionary.sg