Jay Chou May Visit Liang Sandwich Bar In Singapore This September
We're told there's a chance the Taiwanese pop star, who endorses the brand, will pop by the local store during the F1 concert period.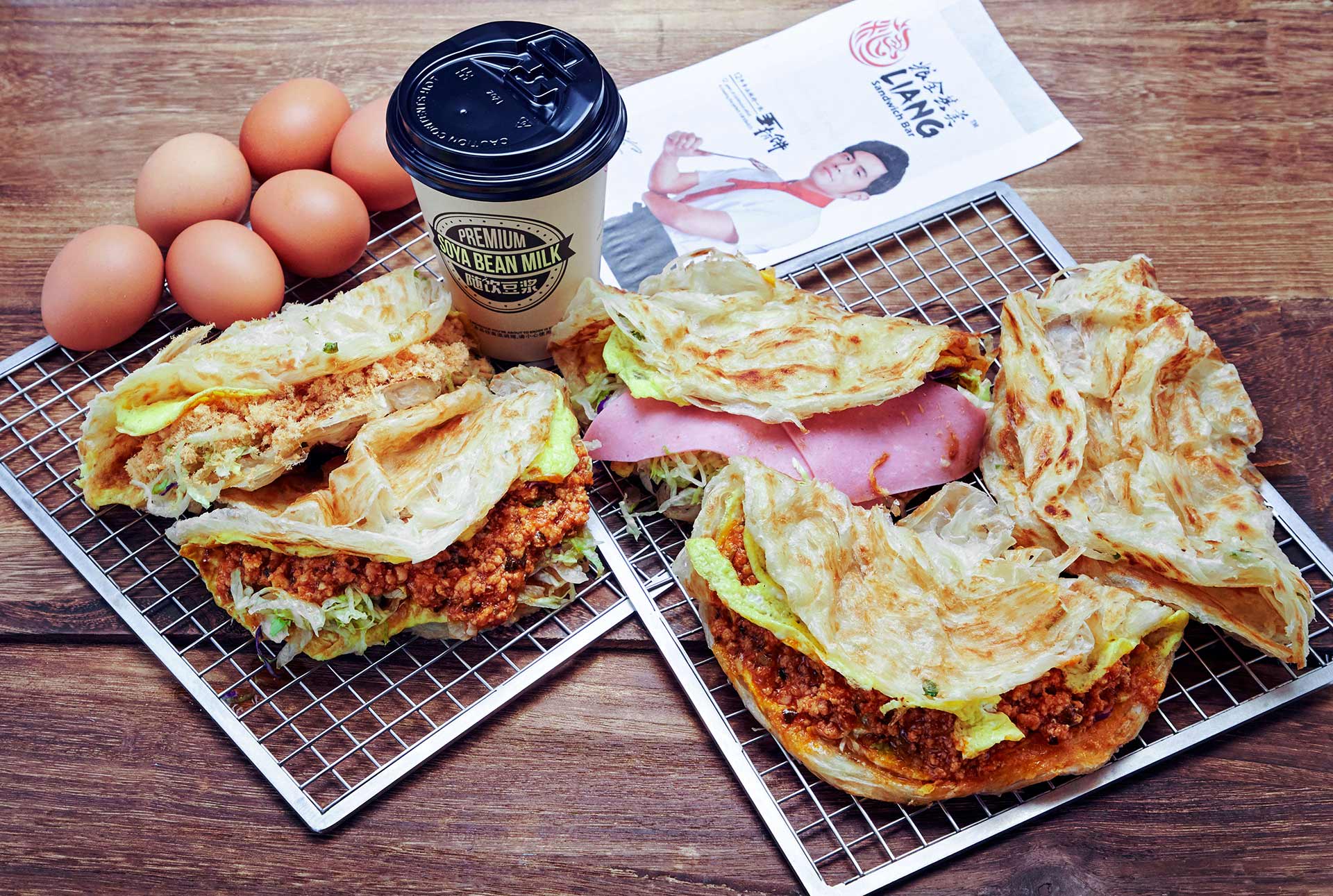 It's easy to mistake Liang Sandwich Bar for a Taiwanese import — after all, a smiling Jay Chou (well, as much as he can manage) beckons you to come try the "Asian sandwiches" at this takeout joint in the basement of VivoCity. The Liang brand, however, is from Shanghai. And it's probably bigger than the King of Asian Pop who endorses it, with over 12,000 outlets scattered across China. You won't find his mug at the shops there though — that's only reserved for the franchises outside of the mainland, in countries like Malaysia, Hong Kong, Japan and the US.
Oh yeah, did we mention that Jay Chou is a fan of the stuff? That fact is pretty hard to miss while waiting in line here for your order — Liang's Singapore team says it can take up to 20 minutes during peak meal periods. On TV screens planted around the shop, a video clip of a surly Jay handing out packets of these sarnies to his fellow Sing! China judges Na Ying, Wang Feng and Harlem Yu plays constantly. You'd think he'd opened the shop himself. They pull open the paper packets to reveal what looks like a familiar semi-circle pastry hugging a bunch of ingredients. Na Ying crows about how great it tastes to the camera, while Harlem Yu hollers that he's finished it, it's so good, he's finished it, all right? Rinse, repeat.

But don't call the pancake-y, flaky sandwich wraps roti prata — the brand doesn't want to be associated with that, despite its uncanny resemblance. The various meat and vegetable fillings here are cloaked in scallion pancakes. The brand's Chinese founder got inspiration for Liang's key offering while enjoying shou zhua bing (hand-grabbed pancakes) on a night out at Shilin Street Market in Taipei. Unlike their Northern Chinese cong you bing (scallion pancakes) counterparts which are usually eaten plain sans filling, shou zhua bing are fluffed up scallion pancakes served like Asian-style sandwiches with eggs and sauces stuffed in it.
Liang's Singapore staff have been trained by their franchise principals from Malaysia to fluff up each round of China-imported pancake with tongs and a spatula for extra crispiness before the sandwich fillings such as chicken floss, cheese, egg and mushrooms go in (no pork is served in the Singapore franchise). The rest of the ingredients either come from Malaysia or are made to order for them by local suppliers.

Unlike other imported concepts, Liang Sandwich Bar's franchiser Black Arc Holdings (also the people behind Suntec City's Yogurtland froyo) doesn't gun for an exact replica of the Chinese originals. For example, they've swapped the usual tomatoes and cucumber for red cabbage and lettuce as they feel it's better suited for local audiences. A second branch will open in Raffles City end August, so get in line.

Check out the photo gallery above for tips on what to order here.


Liang Sandwich Bar is at #B2-K22 VivoCity, 1 Harbourfront Walk, S098585. Open daily 10am-10pm. Last orders at 10pm. www.facebook.com/ LiangsandwichSG.