Jay Chou-Endorsed Liang Sandwich Bar Opening Singapore Outlet At VivoCity
It sells delicious-sounding Taiwanese scallion pancake 'sandwiches'.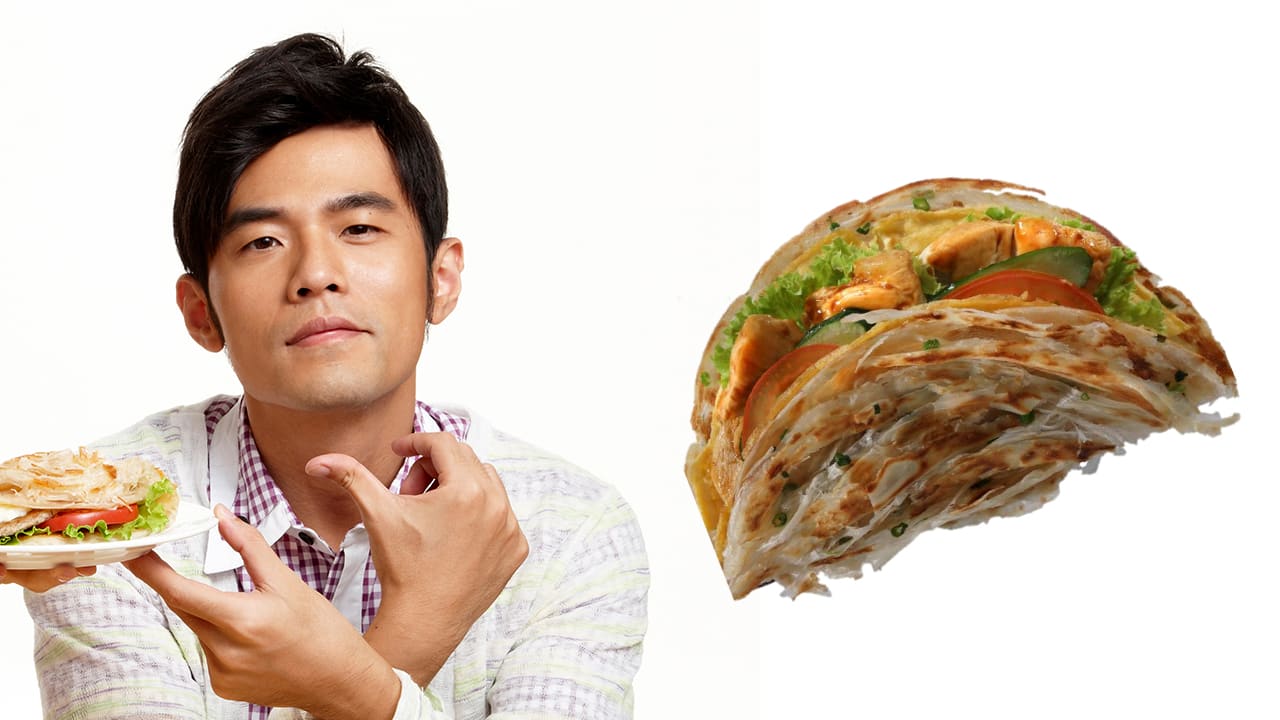 Do you want to know what Jay Chou likes to eat? Here's what: a flaky scallion pancake folded like a taco, stuffed with marinated smoked chicken chunks, egg and veggies.

And it ain't even something only Mandopop superstars can buy — you can get your paws on it too. Apparently, Jay's favourite thing to nibble on is called a Liang Chicken Sandwich and it's from Chinese snack chain Liang Sandwich Bar, which he has been endorsing since 2013, along with Chinese actress Meng Li.

Liang Sandwich Bar started in Shanghai in 2004, and has since rapidly expanded. There are now over 12,000 outlets worldwide in its native China, Malaysia, Hongkong, Korea, Japan, US and Canada.

It is well-known for its affordable, easy-to-eat 'hand-grabbed sandwich', which consists of a crispy fried Taiwanese-style scallion pancake folded in half to cradle fillings like ham, egg, lettuce and tomatoes. Sauces such as barbecue sauce and cheese sauce are then drizzled over the sarnie.

Due to its Jay Chou association, the sandwich shop's menu has categories named after his album names and song lyrics.

And good news for Jay Chou fans here: the brand is opening its first Singapore takeaway franchised outlet at VivoCity's basement next month. The opening date is slated for July 7, tentatively, as its Singaporean owners tell us they are still in the midst of finalising operational details for their launch.

In the meantime, the nearest Liang outlet is at Paradigm Mall in Johor Bahru.

What to expect when the Singaporean franchise opens: a variety of scallion pancake sarnies such as the Jay-approved Liang Chicken Sandwich ($5.90), Chicken Bolognese Sandwich, Mushroom & Egg Sandwich, as well as Cheese & Egg Sandwich, the latter which the owners say will all be priced "below $5".

And now, the million-dollar question: will we get to see Jay himself when the shop opens here? According to the local franchise boss, the answer is, sadly, not this time. But there's still hope, lah. He adds, "If time permits, Jay Chou will come down for the opening of our other future outlets."

For more info, go to www.facebook.com/LiangsandwichSG.