This Couple Went From Baking Sourdough Loaves At Home To Setting Up a Popular Bakery In Serene Centre
The Bakery By Woodlands Sourdough had humble beginnings.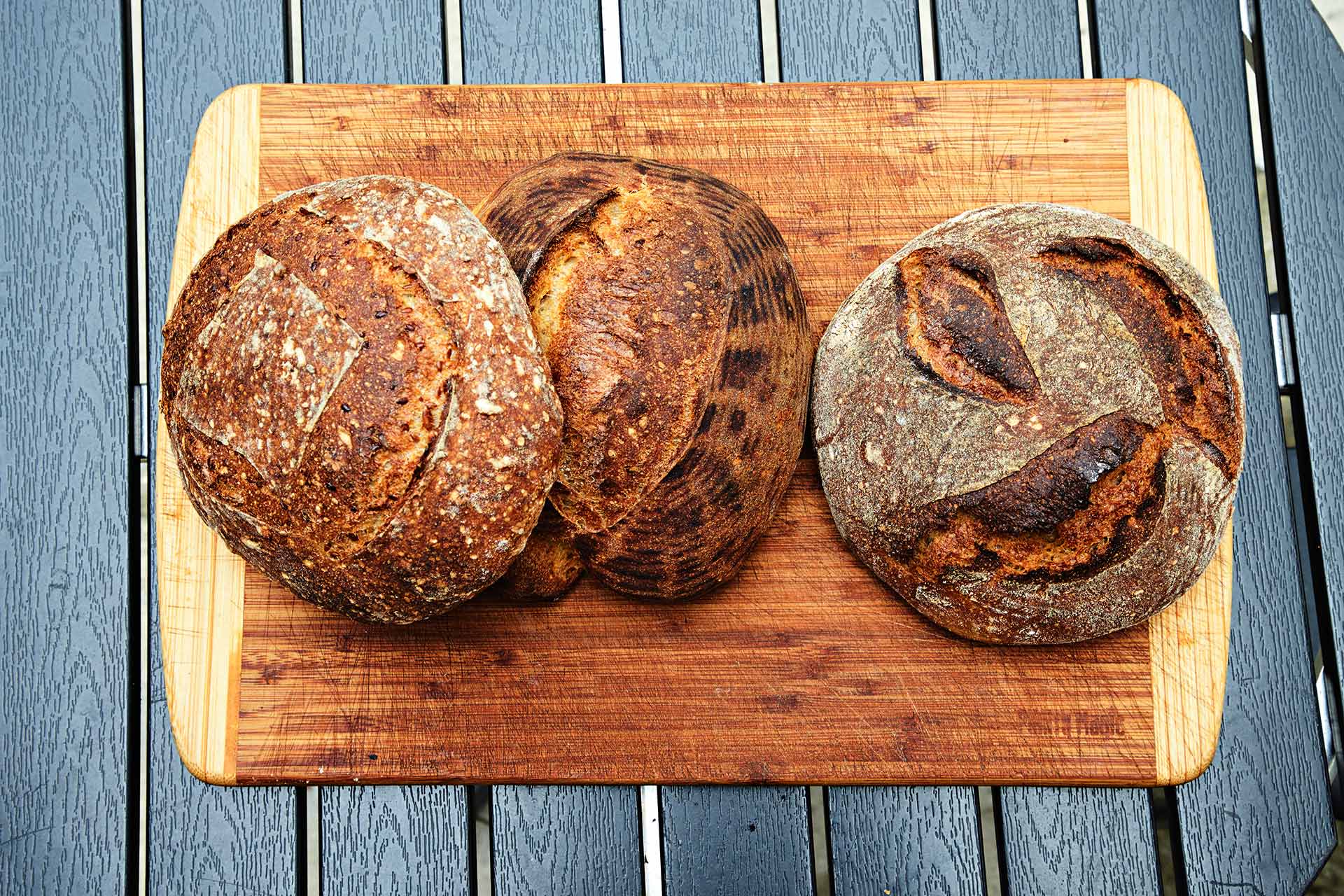 Husband and wife Chalith Kariyawasam, 36, and Nurhasanah Johari, 39, set up this petite bakery last November after three years of experimenting with making their own sourdough loaves. They started a humble micro bakery at their home in Woodlands (hence the name The Bakery By Woodlands Sourdough), selling their breads at farmer's markets in Loewen Gardens. The former engineers are self-taught and draw inspiration and advice from the American bakers that they follow (and admire) on Instagram, including Seven Star Bakery ( @backdoorbread), Josey Baker ( @joseybakerbread), and Tartine Bakery in San Francisco ( @tartinebakery).

Their loaves are so popular, they usually sell out just after lunch. Chalith explains that Nurhasanah single-handedly bakes 80 loaves daily on weekdays and 100 loaves per day on weekends. The loaves are baked in four batches throughout the day, so if you find yourself at the bakery between batches, you'll just have to wait until the next one comes out of the oven. Their customers are mostly residents from the surrounding Bukit Timah area, who start streaming in from 8am.
Once the crowd clears, the couple starts working on the next day's bakes — mixing, stretching, folding and shaping the dough before leaving it to a slow rise overnight. They start baking at 7am the next morning, so that the first batch comes out of the oven when their customers begin pouring in.
A third business partner, Bridget Chen, 43, makes the bakery's vegetarian sandwiches and cold-pressed juices. Chalith, meanwhile, bakes sweet bars and cakes like brownies and blondies using flours such as spelt and rye.
Customers can buy whole loaves to take home or order from the eat-in Toast Bar, which offers bagels, cakes, cookies and thick slices of Country Loaf toast slathered with made-from-scratch toppings such as Nut Butter, Honey & Sea Salt. Seating is limited to just a few tables outside the humble shop and on the grass patch outside the shopping centre, though.
Swipe on the photo gallery above for our review on the breads here.
#01-05 Serene Centre, 10 Jln Serene, S528748. Open Wed-Sun 8.30am-6pm. Closed Mon-Tues. Last orders: when they run out. woodlandssourdough.bigcartel.com