Koh Brother Pig's Organ Soup's 3rd-Gen Successor Closes Mod Maxwell Outlet After Less Than A Year
"It didn't work, lesson learnt," said Thomas Koh, 35, who chose not to brand his stall as a Koh Brother outlet and instead introduced a "funky and new" look to modernise his family's business.
The best businesses move with the times, and even traditional F&B stalwarts sometimes attempt to modernise themselves. Like Tiong Bahru Market's hawker institution
Koh Brother Pig's Organ Soup
, which is now run by third-gen successor Thomas Koh, 35. His
late grandfather
Koh Kee Teo founded the stall in 1955.
Thomas, a graphic designer by training, has been helping his parents at their stall for almost 10 years. Last June, he teamed up with three friends to set up an outlet at Maxwell Food Centre serving his family's famous pig innards soup.
But instead of branding it under the established Koh Brother name, Thomas made the unconventional move of naming his stall
The Pig Organ Soup
, with a minimalist look and a hip logo featuring a graphic cross-eyed pig in a bowl.
Back then, the millennial told
8days.sg
: "I wanted to keep the two brands separate so that we can try modern techniques at Maxwell and break away from the traditional ways of cooking to take our pig organ soup to the next level."
Young hawkers closed their stall within less than a year
Unfortunately, Thomas' business plan did not translate to sales, which he admitted "weren't very good". As they were not earning enough to support themselves, the four friends recently decided to close their stall, less than a year after opening.
"We were in the red every month. Not very very red, but there wasn't enough 'bread' to share," said Thomas, who invested about $40,000 of his own savings to set up shop. The group of friends "lost around $80,000" in total from the closure.
Since closing, Thomas has returned to his parents' Tiong Bahru stall to work, along with one of his business partners. His two other pals went back to salaried jobs. "It's the first time they were in F&B, so they were also shocked by the working hours. After calculating, they can earn way more outside [working in other jobs]," Thomas noted.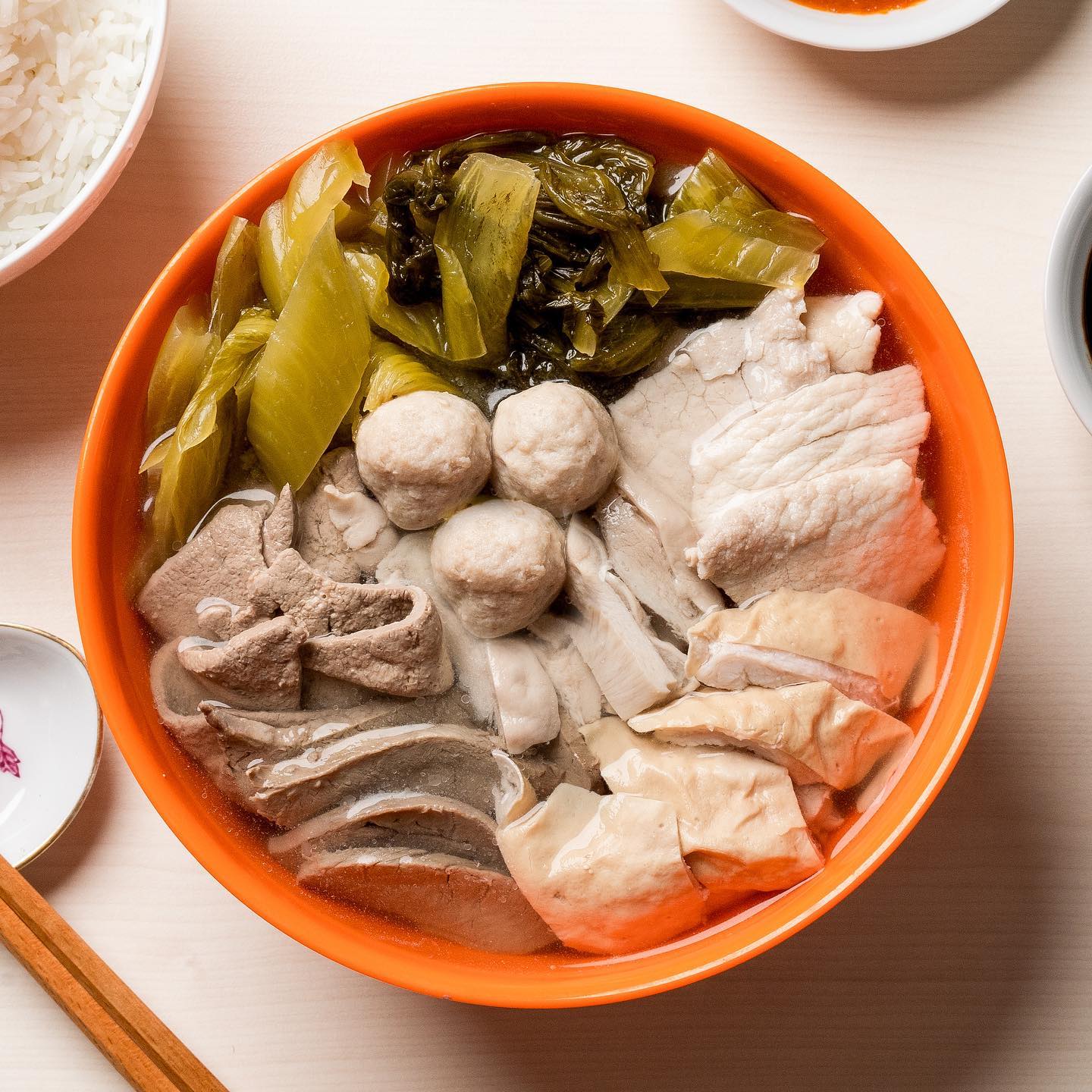 Had his share of fans
At his own stall, Thomas experimented cooking with Western techniques, such as introducing a very clear, consommé-like broth. "There were [Caucasian] chefs who came by and they were amazed by the clear soup," he said. "Our 4.9 stars Google rating was actually higher than [Koh Brother at] Tiong Bahru [with 4.2 stars]."
While his mod branding attracted his own share of younger customers, Thomas observed that these youngsters tend not to revisit a stall as much compared to older folks. "The rotation is longer because they have more choices. My own parents don't eat Japanese food 'cos they don't enjoy it, and they are not used to Italian food either. The older generation tend to eat at the same stall three to four times a week," he said.