Ex-Thai Nightclub Mamasan Serves Addictive Khao Soi Curry Noodles & Crispy Omelette In Kopitiam
The Chiang Mai native sells authentic dishes from her hometown — including the deeply fragrant curry noodle dish of
Khao Soi — at her hawker stall in Ang Mo Kio.
Omjai Chanta aka Om has the pandemic to thank for pushing her into hawkerpreneurship. The youthful 38-year-old Chiang Mai native is the proud owner of eight-month-old kopitiam stall Kin Sen Thai Noodle at Ang Mo Kio Ave 5. It hawks authentic Thai dishes from her hometown in Chiang Mai, like the creamy and tangy curry noodles, Khao Soi. Om previously worked as a mamasan at a Thai nightclub in Singapore for seven years, before the pandemic shut down the industry. The sole breadwinner for her family back home supports her farmer father who had a stroke and school-going brother.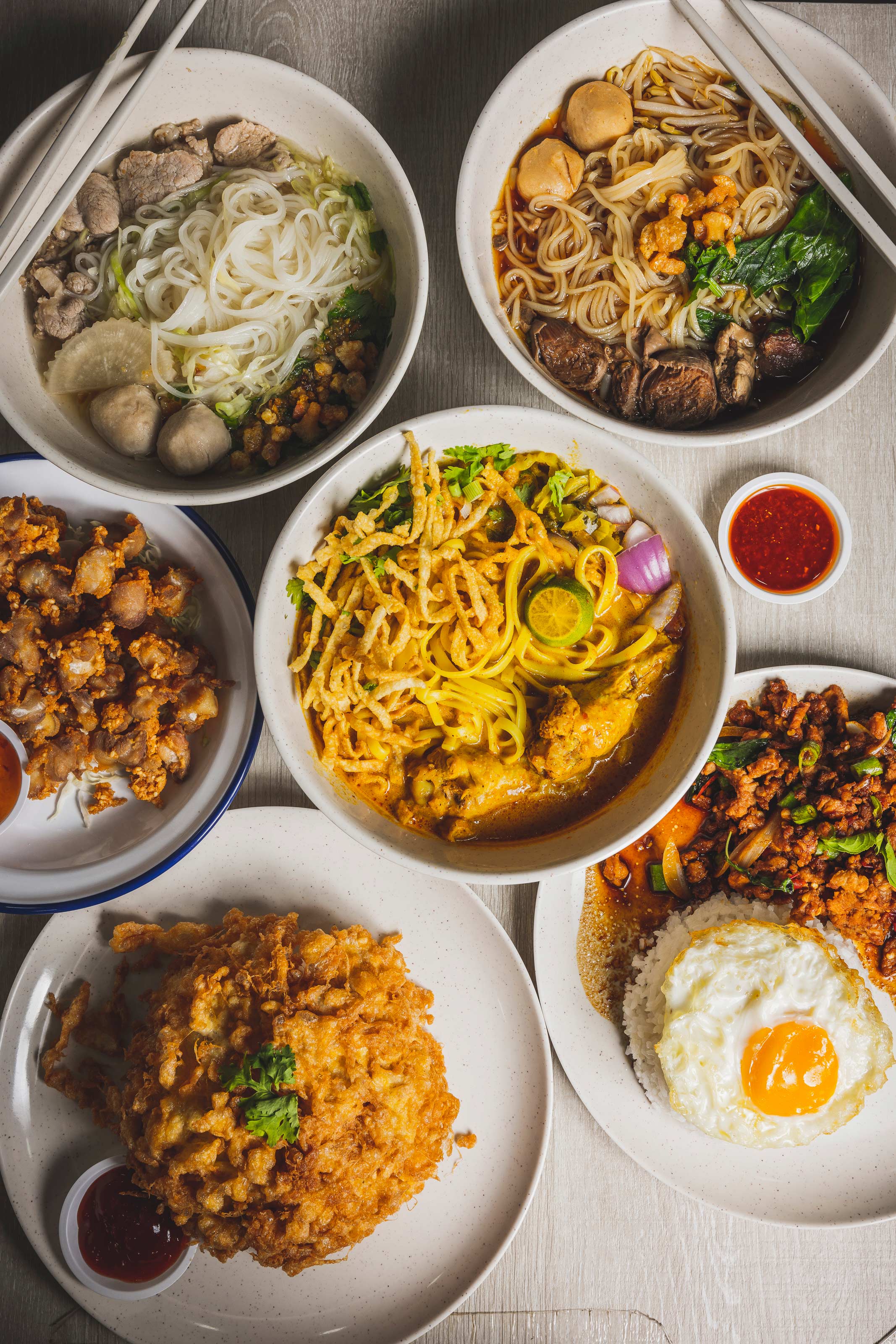 Fortunately for Om, she grew up helping out at her aunt's street food stall in Chiang Mai, so her cooking chops came in handy when she had to make a career change. "I didn't like to cook when I was a kid, because I just wanted to play instead of help!" she giggles, flashing her pretty dimples. But when she moved to Singapore in 2009, she started to enjoy cooking for her Singaporean husband, John. She also often prepared supper for the bevy of girls whom she managed at the nightclub, so transitioning into the F&B industry was a natural choice. 
After a short stint cooking at the Thai Dynasty chain of food court stalls in Singapore, Om took the brave step of setting up her hawker stall, Kin Sen (which means 'eat noodles' in Thai). She decided against going back to the nightlife trade even with the pandemic now tapering off as the late nights and drinking affected her health. She now has a new ambition: "I want to cook authentic Chiang Mai food for Singaporeans, especially Khao Soi, which is a signature dish of my hometown and not easily found here. It's rated the world's No 1 soup dish by TasteAtlas (a travel website that features and ranks international food)," says the Singaporean PR proudly. 
This humble bowl of sweet-sour, coconutty curry noodle is a popular dish in northern Thailand and neighbouring Laos. On our last trip to Chiang Mai, we ate Khao Soi everywhere, from street stalls to specialty restaurants.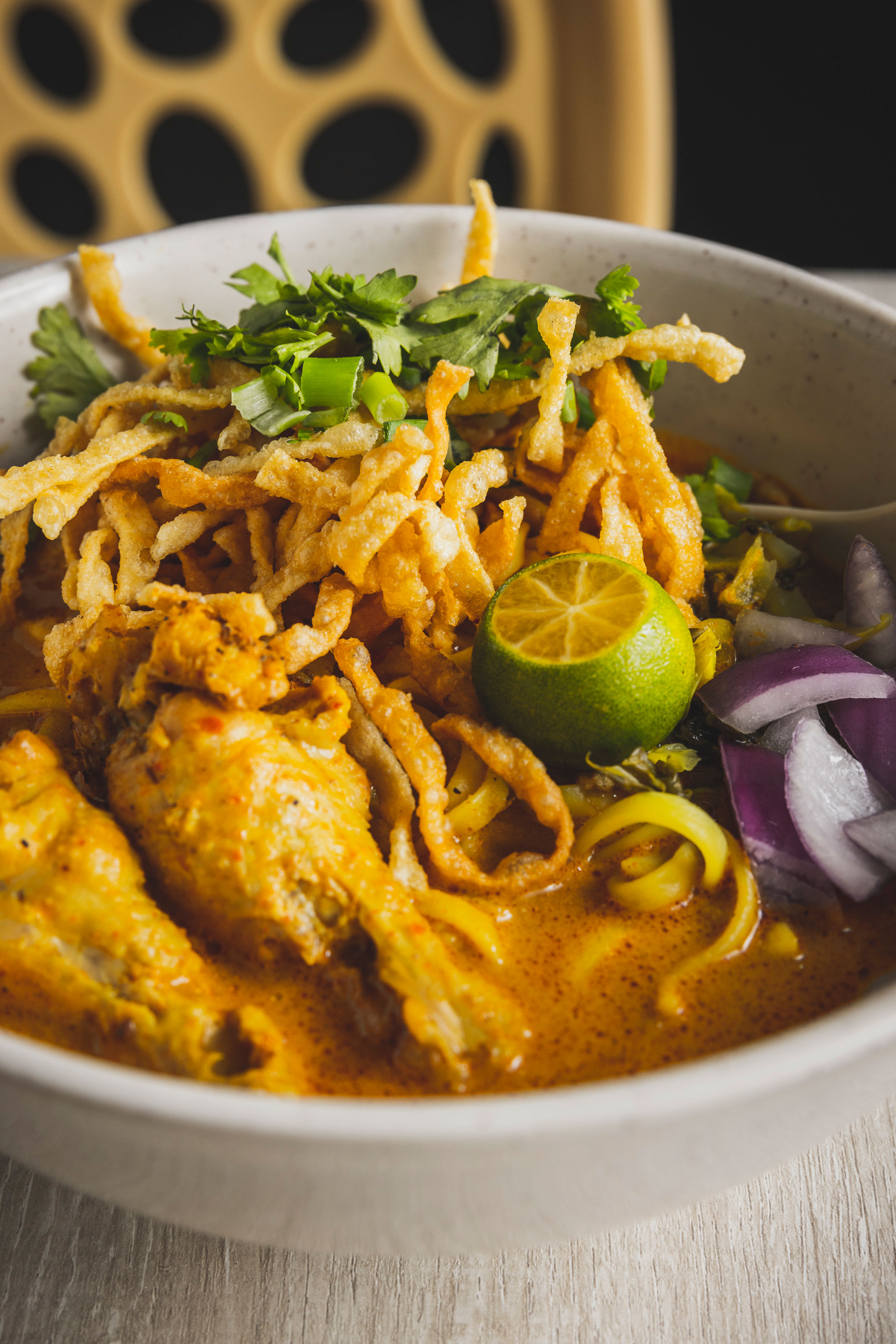 Locals make up 70 percent of her customer base, with the remaining 30% being Thais. These include ladies whom she used to work with at the nightclub. 
No part of this story or photos can be reproduced without permission from 8days.sg.