Excellent Sio Bak At 88 Hong Kong Roast Meat — If You Eat It At The Right Time
The roast pork at this stall is fab, provided that you pop by at a specific time.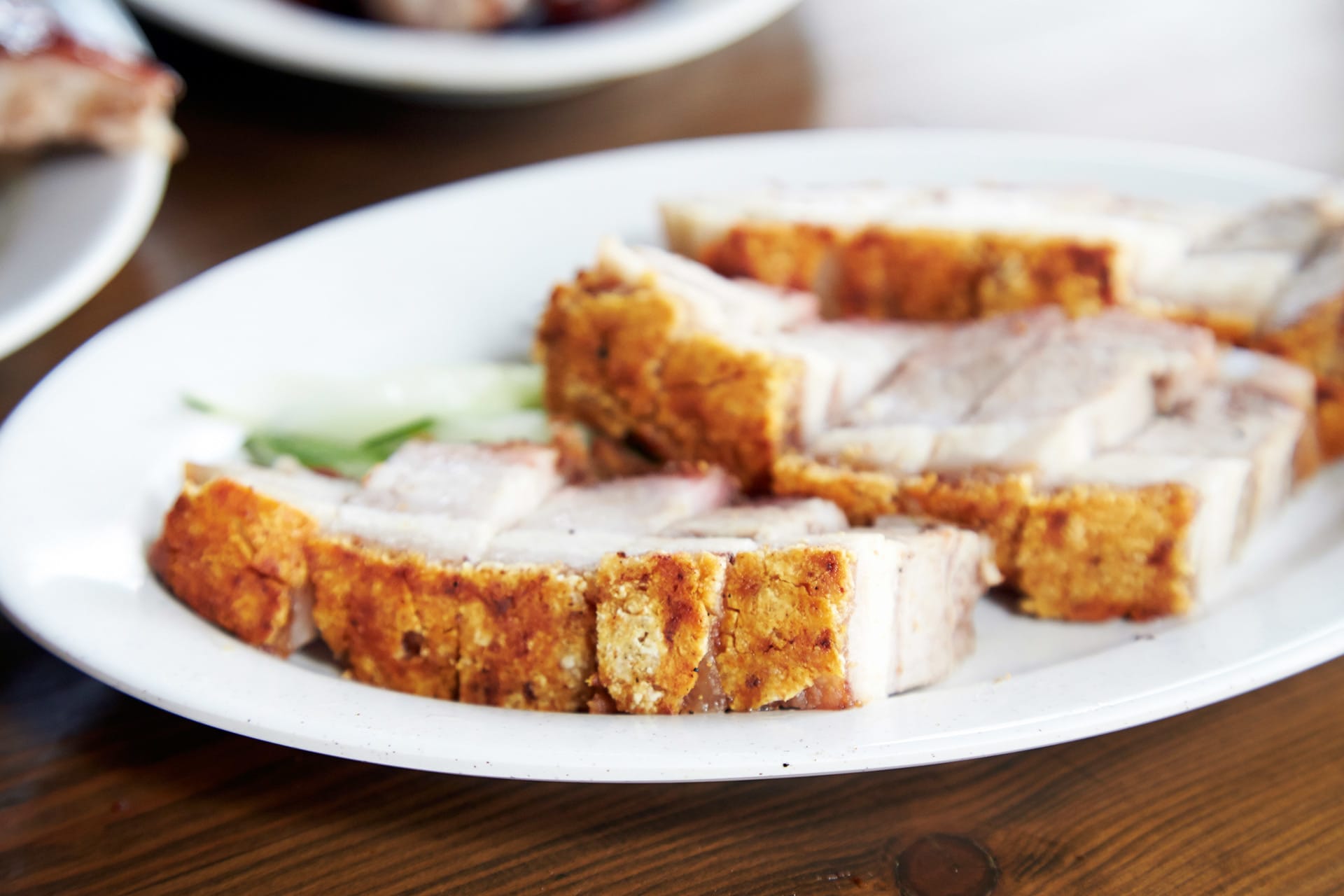 Where do you go for good char siew and sio bak now that the once-glorious Kay Lee has sold its soul to a conglomerate in exchange for $4 million (and the resulting meats at its now-gentrified chain of eateries are laughably bad)? Our go-to stall is Kim Heng Roasted Meat at Serangoon for its awesome char siew and sio bak. However, the constant queues there are a pain, and it's kinda far from where we live. So when we aren't in the mood to fight the crowds, our next option is 88 Hong Kong Roast Meat Specialist at Tyrwhitt Road in Jalan Besar.

This stall, which has been here for over a year, is surprisingly quiet despite being written about by several bloggers. Case it point: it only had a handful of straggling customers on both afternoons we visited: once on a weekday, another time on a Sunday (though we popped by after 2pm). The kopitiam sits directly opposite a temple, and its al fresco tables are mere metres away from smouldering joss sticks and chanting devotees. Incidentally, hipster coffee joint Chye Seng Huat Hardware is also close by.
Having no pesky horde to jostle with is a good thing, right? Well, yes and no. Yes, for obvious reasons (unless you're a strange person who enjoys queueing). No, 'cos, well, the turnover of the meats just isn't as high as those at more popular stalls. So this means they're roasted only once a day, in the morning. It is therefore wise to go down soon after the stall opens at 11am, so the luscious meats wouldn't have much time to dry out.

Articulate chef-owner, Martin Ong, 46, was originally trained in Western cuisine (he had worked at Jack's Place and The Canopy Café at Marina Bay Golf Course). However, he later developed his own technique for roasting pork, which he says took years of experimenting to perfect. He even modified his three ovens to cook 100kg of frozen Spanish pork belly a day at his stall. "I decided to sell char siew and other Chinese roast meats 'cos it's easier than cooking Western food," explains Martin.
Check out the photo gallery above for our review of his dishes here.

88 Hong Kong Roast Meat Specialist, 153 Tyrwhitt Rd, Qinan Building, S207566. Open daily 11am-9pm. Last orders at closing. Tel: 8225-2495.