Accountant Takes 75% Pay Cut To Sell Handmade Beancurd With Taiwanese-Style Toppings At Hong Lim
The 32-year-old and his wife serve melt-in-the-mouth tau huay inspired by those found in their Ipoh hometown, with Taiwanese-style toppings like black sesame paste.
Tucked away in a quiet corner of Hong Lim Market & Food Centre, DDSD (short for Da Dou Xiao Dou, which means "big bean, small bean") catches 8days.sg's eye with its cutesy signboard. The nearly two-month-old stall hawks freshly-made tau huay and soybean drinks. It's run by husband-wife duo Lau Kah Hou, 32, and Lee Kamy, 30, both from Ipoh, Malaysia. They describe their dessert as a cross between Ipoh and Taiwanese-style beancurd. It's softer in texture than most local ones and comes with customisable toppings like grass jelly and red bean a la Taiwanese joints like Blackball. The stall also offers more than just plain syrup to go with the beancurd, including gula melaka, ginger and chrysanthemum-infused ones.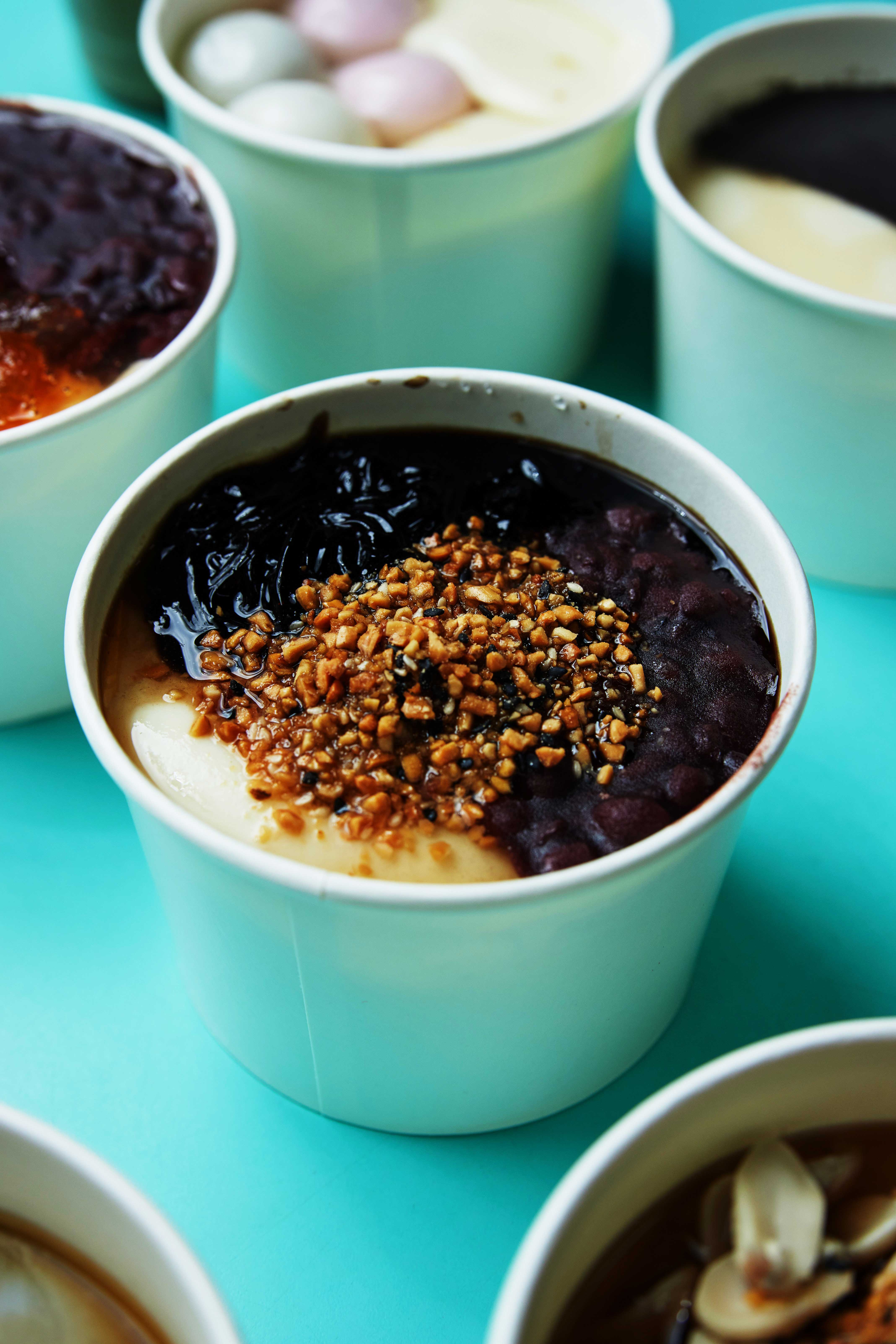 However, despite the hip storefront and fresh take on traditional tau huay, the first-time hawkers tell 8days.sg that business has been slow. On some days, they earn just $100, which amounts to zero profit after deducting expenses. 
No part of this story or photos can be reproduced without permission from 8days.sg